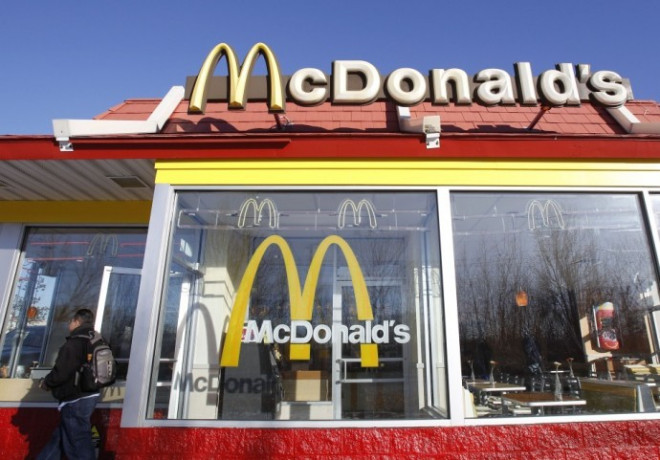 Everyone loves a cheeky burger from time to time, unless you're one of those 'weird' healthy people of course.
As a country, and as part of the Western world, we're big fans of the fast food industry.
Despite the economy being in tatters over the past few years, the annual growth of the fast food industry has been 1.7% since 2009.
Has it got out of hand though?
It was reported last year that the fast food industry is worth £96.1bn (€116bn, $160bn) to the UK economy.
That's enough for over 33 billion Big Mac burgers.
Every year, Britain's spend a whopping total of £29.4bn (€35.4bn, $49bn) on fast food, says a survey from VoucherCodes.co.uk.
The survey also says that people in Coventry cough up the most amount of cash on takeways a year as fast food joints pry two and a half thousands of pounds from the average person's greasy mitts.
According to a report by Ibis World, as of December 2013, there were a total of 27,540 fast food restaurants in the UK, but as of today that is probably a significantly higher number. Restaurants are opened on a weekly basis.
If the population of the UK is 63 million, then that means that there is a fast food restaurant for every 2,287 people.
On average, that's one every nine square miles. And the majority of the restaurants are likely to deliver straight to your doorstep.
For those who argue that all of the fast food that is available is creating a generation of chubby, lazy human-dumpling hybrids, it's important to remember that the fast food industry puts over 167,000 UK residents into work.
Sweet and sour, I suppose.
The whole process of fast food became a whole lot more convenient with the introduction of Just Eat to the UK in 2006.
And now after the rise of the Danish fast food mogul, it is set to launch its IPO.
And the total value of this is £1.47bn (€1.77bn, $2.44bn). Not quite cheap as chips.
So what is it about fast food that means we can't get enough of it?
Well for one, there are less hours in the day, metaphorically of course. We're working longer hours and more often on the weekend, and, to put it bluntly, people just can't be bothered.
The convenience of a quick fix is just too tempting for most of us.
It's also cheaper than a healthy meal. The powers that be encourage us to eat healthy, but the price to buy a decent, healthy meal from the local supermarket is usually more than £4.29, the cost of a medium Big Mac meal.
Fast food is always going to divide opinion.
While most of us would agree that it is bad for you, most of us would also agree that it is a delicious treat.
The government will argue that we need to cut back on fast food as our obesity epidemic spreads but the money from tax that they make on it is simply too valuable to them for them to take any serious action.