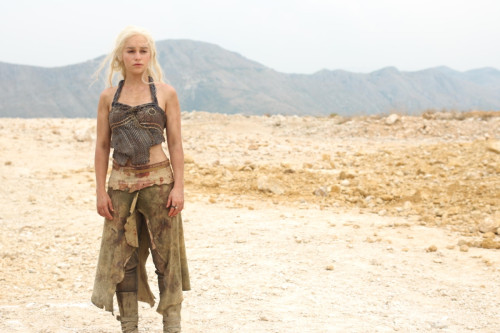 Getting older is not usually something I would celebrate but this year my birthday is going to be a corker, as HBO finally announced the release date for Game of Thrones season 4 and, guess what, the UK premiere falls on my special day.
As always, the US will get to see the fourth season a day before those across the pond, which can be an unbearable wait for fans of the acclaimed series.
GoT is shaping up to be one of those TV shows that will stand the test of time as, despite being launched two years ago, its popularity fails to wane as it averaged an audience of five million in the US over the course of its third season last year.
But why is it so well loved?
Those who haven't watched the show or read the books may be forgiven in thinking it is an all-out fantasy fest that is saturated with kitsch wizardry, stampeding monsters, and without a hint of realism.
But what makes GoT so wide-reaching, enduring and loved is made up of a whole recipe of audience winning elements.
Originality and Politics
The sci-fi and fantasy books that have claimed longevity mainly rest on the complexity and originality of the worlds that the author creates.
George RR Martin's A Song of Ice and Fire series, with seven volumes, weaves a tight knit of fantasy, politics, and gritty realism which is a mean feat for the genre in general.
The main Houses that vie for the throne, races, geography and lore is a complex network that has never been seen before.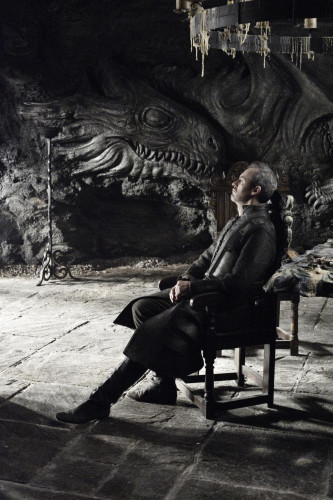 Each 'House,' a noble family, is intrinsically crafted with a back story that lasts centuries and spins endless plot devices and context for every situation.
Whether you side with House Stark, Lannister, Baratheon, and Targaryen, there is not a single family that is entirely painted as a hero or a villain.
As with all politics, each character and their plight for power is made up of a complex network of back story and sociological grounding, meaning that you are constantly torn as a reader or viewer on what you deem as right and wrong.
You're challenged at every plot turn and twist. The show is riveting at any angle and throws up the debate on class, birthright, and equality.
The Right Mix of Realism and Fantasy
While politics and greed govern the speed and synopsis of the series, the light mixture of fantastical elements is perfectly complimentary.
Although, wargs, dragons, and white walkers – or Others as per the books – are staple occurrences in the series, the audience isn't smacked in the face with overtly outlandish wizardry that would make the characters in Narnia blush.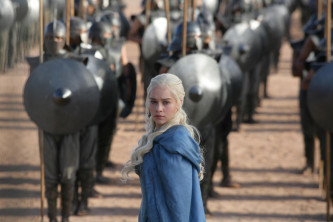 The way the fantastical elements are integrated into the storyline makes it feel like it could happen, that having dragons are a possibility in a world of war and that it wouldn't be out of the ordinary to have giant beasts, such as dire wolves, which are rare yet accessible.
It's with this same sensitivity that is used to pepper the series with magic, which addresses the perennially awkward debate over religion and faith through the character of Melisandre, the Red Priestess of the Lord of Light.
Instead of using 'magic' to shock and awe the audience, it is also used to present and discuss our real world's relationship with blind faith.
Meanwhile, although the tabloids would have you think that the frequent gore, violence and sex is signalling the end of times to our precious society, the use is neither gratutious or random, as many TV shows have failed to balance out.
Strong Characters
The series would have fallen flat on its armour if it wasn't for the pure genius of character creation.
But Martin's own literary wizardry comes in the form of creating strong, relatable characters that are virtually all equally villainous and heroic.
Regardless of the genre, each and every character evokes a strong response from the audience and it is safe to say that Martin created one of most widely hated characters of all time: Prince Joffrey.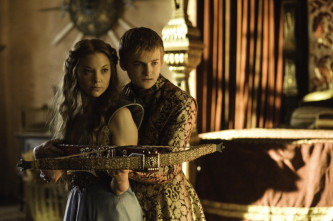 On the flipside, Martin has created epic personalities that evoke deep love for the Stark characters, particularly because many meet brutal deaths despite embodying honour, empathy, and truth.
Meanwhile, tapping into the audience's desire for revenge and superhero like qualities, comes the firebrand character Daenerys Targaryen - the down trodden underdog that rips through the planet at breakneck speed to conquer, yet set free, thousands of followers with the aid of dragons.
But this all of course such a series would not have been brought to life without the incredible acting talent that GoT has got on board.
Although household names such as Sean Bean, Charles Dance and Diana Rigg all play or played key characters in the series, the rest of the cast are just as golden as their more seasoned peers.
Peter Dinklage always steals the scene as Tyrion Lannister and even snapped up an Emmy for his performance while Lena Headey commands the screen as his cruel and twisted sister.
Emilia Clarke is Daenerys Targaryen and is almost faultless in embodying the exiled princess.
The trailer for hit HBO fantasy show Game of Thrones is set for release Sunday 12 January.