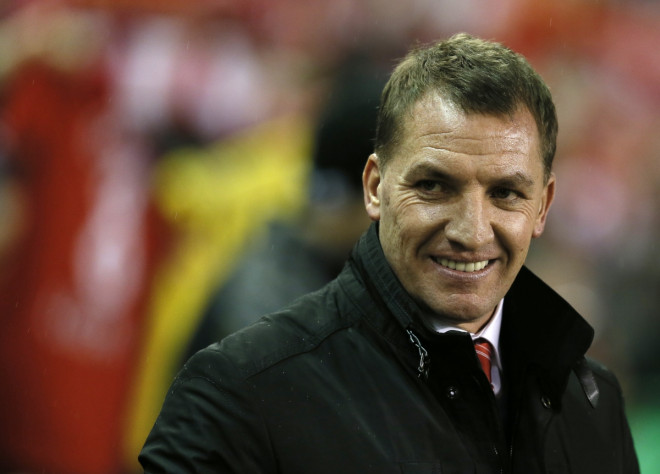 As Barcelona boss Tata Martino's methods continue to raise doubts and eyebrows, it seems the club's plan 'B' is Liverpool coach Brendan Rodgers, who is now a front-runner to replace the Argentine at the end of the season.
The Catalan giants, who ruled the world for so long, appear to be losing their identity under Martino, and need someone to come in and build a new dynasty in the Blaugrana image.
Rodgers is the ideal man for the job.
The Ulsterman fell in love with Pep Guardiola's Barcelona and knows perfectly the methods and techniques that would work best at Camp Nou. His team were even dubbed "Swansalona", as he was always trying to imitate the Catalans' game, with its emphasis on short passing and smaller players with the stamina to press the ball for 90 minutes.
During his 20 months at Anfield, the Northern Irishman has further burnished the reputation he built in South Wales. But he enters the final year of his three-season agreement this summer and so far, the Reds' owners have been slow to start talks on a new deal.
The rebuilding of Barca poses a great challenge, but Rodgers has already shown he can move mountains as a manager. He got unfashionable Swansea promoted in the 2010/11 season and has transformed Liverpool, having inherited a squad cluttered with the poor signings made by Roy Hodgson and Kenny Dalglish.
Liverpool trailled in seventh last season, Rodgers' first at the club, but after bedding in he has transformed them into title challengers. There are successes all over the place, from the shrewd signings of Daniel Sturridge and Philippe Coutinho to the canny handling of Luis Suarez, and the careful nurturing of Jordan Henderson and Jon Flanagan. Even Anfield legend Steven Gerrard looks better under Rodgers.
The emergence of Flanagan and the gifted winger Raheem Sterling shows Rodgers is not afraid to trust young players - something which will doubtless go down well at the Camp Nou, where a dynasty has been built on the club's youth academy. And Rodgers is a manner who inspires confidence and positivity, attributes badly needed at Barcelona after the recent indifferent form and off-field financial controversies surrounding Neymar and Lionel Messi.
In short, Rodgers is precisely what Barcelona need right now: a coach with strong character who takes quick decisions in adverse situations, a coach who reacts and introduces attitude within the dressing room. Basically someone who does not hide as Tata Martino has done.
Although Barcelona officials have strongly denied that Martino is leaving, it seems his departure is imminent and, with Rodgers coming to the end of his contract, the replacement looks obvious. In the time it takes to read this article, Tata could already have both feet outside the Camp Nou.