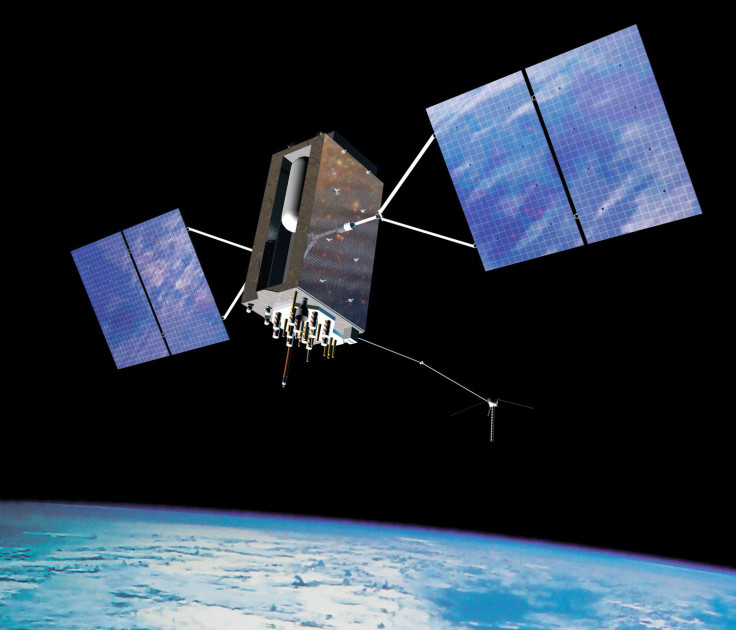 Lockheed Martin is in hot water after announcing that the first of the promised Global Positioning System (GPS) III satellites ordered by the US Air Force have been delayed yet again. The Air Force will now have to accept the first satellite to avoid wasting millions, even though it has not completed some compliance testing, as well as pay for the component to be fixed in a number of the satellites.
The US Air Force's chief of space programs Major General Roger Teague has told Bloomberg that Lockheed Martin's subcontractor Harris Corp did not properly conduct tests on the ceramic capacitors in the satellite, which are needed to take higher voltage power from the satellite's power system and reduce it to an acceptable voltage needed by specific components and sensors on the satellite.
The US Air Force wants 32 GPS III satellites to help drastically improve GPS in the country, which is used for everything from military operations and terrorist targeting to car satnav systems and Google Maps direction assistance on consumer smartphones. In 2003 and 2016, Lockheed Martin won contracts to build the first 10 satellites.
GPS satellite delivery now almost three years late
Each satellite costs $528m (£422m) and Lockheed Martin is now 34 months late in delivering the devices. In 2016, the Air Force discovered that crucial testing on the ceramic capacitors, which was meant to be completed in 2010, was still not done.
Harris then spent June to October 2016 performing the tests, and now both Lockheed Martin and Harris insist that the capacitor qualification testing was successfully completed in December 2016 and the components are now "mission ready".
However, Teague disagrees. He says that Harris was required to complete two different capacitor qualification tests – one test to prove the component met design specifications, but also another test to make sure the part is reliable and will definitely last for at least 15 years.
The second test, which is pretty crucial, hasn't been accomplished because Harris apparently "used the wrong test item", according to Teague.
"This was an avoidable situation and raised significant concerns with Lockheed Martin subcontractor management and Harris program management," Teague said in a message to congressional staff on 21 December 2016.
You didn't break it, but you've still bought it
In an ideal world, the US Air Force would wait for Lockheed Martin and Harris to remove the flawed capacitors and put in new ones that have passed the tests, but doing this would delay delivery until October and cost an additional $70m.
So instead, the air force is going to have to settle for the first satellite as it is, and it is confident that the satellite is reliable overall, based on 3,000 hours of cumulative testing. However, there are still nine more satellites to be delivered, and the capacitors in the second and third satellites still need to be replaced.
Sadly, the US Air Force signed a cost-plus fixed-fee contract with Lockheed Martin, which means that all costs incurred by the contractor have to reimbursed. So even though the key component of the satellite doesn't work, the Pentagon will need to pay to replace the capacitors, which will cost millions. To translate, this means the US tax payer will have to foot the bill for the broken parts.
No one has officially said how much replacing these capacitors will cost, however a list of US Air Force priorities requiring funding in 2017 lists "GPS III capacitor repair/replace" as costing $100m. The list represents potential expenditures that have not yet been approved.
As the Air Force still wants 32 GPS III satellites in total, it will now need to decide whether Lockheed Martin's rivals like Boeing and Northrop Grumman should be allowed to bid for the contracts on the remaining 22 satellites.