A dozen years ago a pair of footballing tyros faced each other in the quarter finals of the 2004 European Championships. Wayne Rooney and Cristiano Ronaldo looked like they could achieve anything their footballing hearts desired. By the end of that summer both were Manchester United players, with Rooney signing from Everton to join Ronaldo, who had already moved to Old Trafford from Sporting Lisbon the previous summer.
Next month, Rooney and Ronaldo again carry their nations' hopes. Ronaldo will grace the green fields of France as Europe's best player, but England captain Rooney is uncertain of his position and place in Roy Hodgson's starting 11. How did Ronaldo grow into a superstar while Rooney languished?
Back in 2004, Rooney became the youngest player to score in the continent's major international competition and was named in the team of the tournament. He limped out of the competition with a broken metatarsal and England were knocked out by Ronaldo and Portugal on penalties. In 2006, he limped into the World Cup with a similar injury and his frustration boiled over as England again fell to Portugal in the quarter finals on spot kicks.
At that stage the trajectory of Ronaldo and Rooney's career appeared to be on the same path. Both were key elements in a United team that would dominate the Premier League for the next five years. Ronaldo would succeed Luis Figo as the central figure in Portugal's national team, while Rooney would eventually assume the mantle of England's standard bearer from another Old Trafford icon, David Beckham.
But during those years at United the seeds were sown which saw their careers take different directions. Sir Alex Ferguson signed a Rooney who had burst into the national consciousness as a 16-year-old with his extraordinary late winning goal for Everton against an Arsenal team unbeaten in 30 games.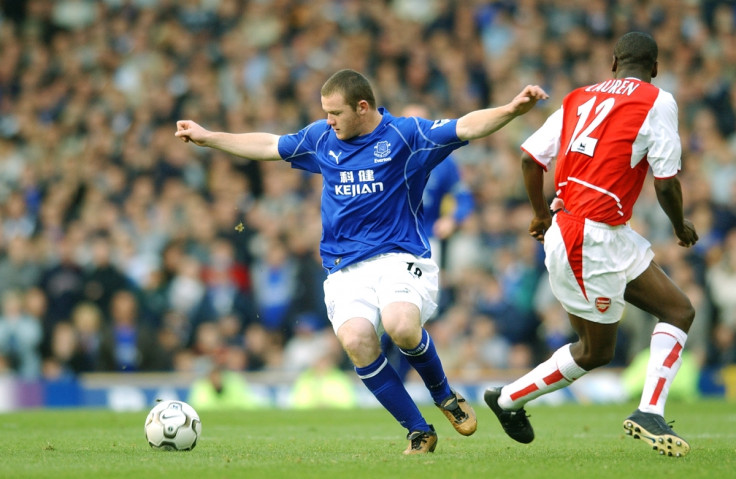 That goal, and subsequent performance at Euro 2004 convinced the nation that he was a genius of the kind not seen since Paul Gascoigne. But Fergie is wary of genius and building his team around a central ego. Instead he collected talent and fostered a team-first ethic. Like a good team player, Rooney subsumed his desires for the requirements of his manager.
Meanwhile, Ronaldo blossomed, encouraged by wearing United's legendary number seven jersey, donned in previous eras by George Best, Eric Cantona and Beckham. When Ronaldo's ego became too big for Ferguson's United he was allowed to leave for Real Madrid.
It was at Real that Ronaldo moved from being a flashy forward to a global star, a man who a team of internationals play towards. Ronaldo expanded his horizons and arrogance and became a world beater. He has scored more goals in the famous all-white strip than the legendary Alfredo di Stefano, Ferenc Puskas and Raul.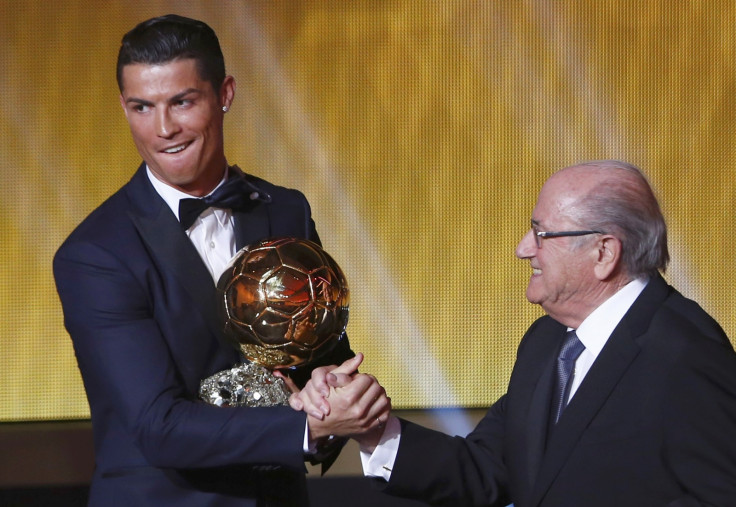 Rooney meanwhile remained in Manchester, displaying his loyalty and devotion to the cause. Playing somewhere other than the English Premier League would undoubtedly have improved him as a player, opening his mind to alternative styles and taking him away from the weekly grind.
But it was his willingness to do whatever Ferguson asked of him that has been his undoing. Rooney fetches and carries. He tackles back. He is a great team member. And that has stunted his chances of being the very best, the egotistical central character around whom the team is built.
Thus a career playing wherever United need him has created a jack-of-all-trades without a best position. As Hodgson assesses his Euro options Rooney could be forced to accommodate other players despite being his country's all-time top scorer.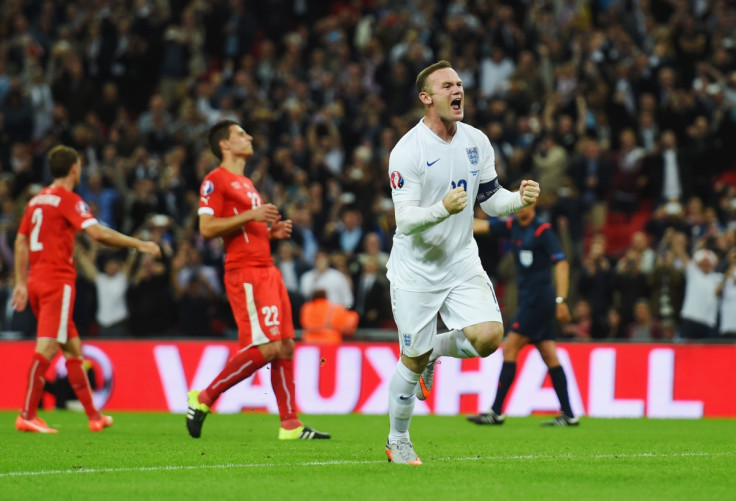 There is of course an alternative narrative that points out that United have won more trophies in the post-Ronaldo era than Real have claimed with Cristiano; that Ronaldo's individual glories have come at the expense of Real's; that Figo's Portugal were better than his successor's; that Ronaldo is as much underwear model as he is footballer. Ronaldo scored more goals than anyone else in his Euro qualifying group and is joint favourite to be the tournament's top scorer, but Portugal are nobody's favourite to win the tournament.
Rooney meanwhile has had to endure endless scrutiny but has overtaken Sir Bobby Charlton, Gary Lineker and Michael Owen to become England's most prolific marksman. His work ethic and versatility help bring the best out of others. And while Rooney is not the rampaging superstar we once hoped he would be, he remains a key part of England's armoury.
If Rooney leads England to end 50 years of hurt this summer then I take back every word. If.