New sales figures suggest that Nintendo's Wii U may be struggling to perform in North America, but globally it is selling well, outperforming both the PlayStation 3 and Xbox 360.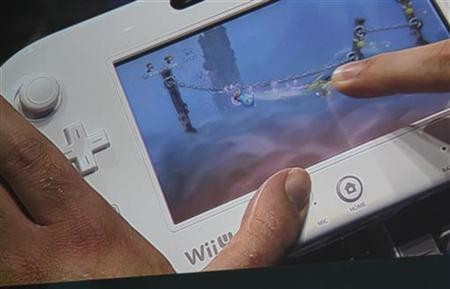 After launching last November the Wii U has sold 2.6 million units globally, according to aggregated figures from VG Chartz. While there has been widespread reports that Nintendo's console is underperforming, its sales figures after four months compare favourably to other console launches.
After a similar period of time on the market the PlayStation 3 had sold just 2.4 million units worldwide, whereas the Xbox 360 had sold only 2 million units.
The Wii U's strong global sales were bolstered by an overwhelmingly strong performance in Japan during the Christmas period, where the console sold 633,377 units. That's compared to the PS3 which, during its first Christmas in Japan in 2006, sold 366,609 units and the Xbox 360, which sold just 85,000 units in Japan in December 2005.
However, despite a strong global performance, the Wii U is tanking in North America. Data released by the NPD Group in an emailed statement shows that the console sold a mere 57,000 units in January, increasing slightly to 64,000 in February. That's overshadowed totally by the Xbox 360, which despite being eight years old now, sold 237,000 units during the same period.
The Wii U's poor performance in the US can be attributed to several
Potential customers will be considering the PlayStation 4 and next-generation Xbox, both of which will launch this year. In terms of hardware both are expected to outclass the Wii U. That leaves Nintendo's console looking like a regressive option for consumers who may prefer to wait until more powerful hardware arrives on the market.
Mixed messages
Next were mixed messages in the Wii U's marketing campaign.
With the support of the Gamepad, the console was ostensibly aimed at casual gamers, but would also run triple A titles like Assassin's Creed III, and with Zombi U as a launch title, seemed to be targeting the hardcore market also. Without a clear through line in the Wii U's promotional run up, consumers may have been left confused about what the console did and why they might need it.
However, the Wii U's poor sales may also be the result of a continuing decline in the console market. Other data released by NPD shows that, compared to 2012, overall sales across the game industry were down by 25 percent, with software, hardware and accessories totalling $810m in revenue in the US in February 2013, compared to $1.06bn the year before.
Hardware was the hardest hit, dropping 36 percent, from $381.4m in February 2012 to $244m this year. Software sales were similarly down, dropping from $485.7m to $352m.
A steady move toward digital rather than boxed game releases, as well as consumer fatigue with the current generation of consoles could account for these lower figures.