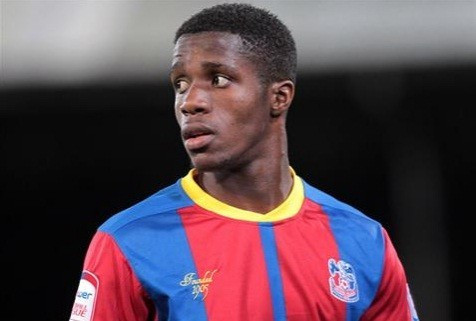 The 19 year old Zaha has shot into transfer spotlight in recent weeks, after representatives from Liverpool, Arsenal and Manchester City all returned with glowing reports of the England U21 winger. This, in turn, prompted speculation all three clubs would launch January bids for the Ivory Coast-born star.
The Gunners see Zaha as a potential replacement for 23 year old England international Theo Walcott, whose refusal to sign a contract extension could lead to him being sold in January. Meanwhile, the Reds are woefully short of goal-scoring forwards at Anfield, with Uruguayan Luis Suarez the only recognised striker, following new signing Fabio Borini's long-term injury. Brendan Rodgers' side have also been linked with a move for Walcott and, recently, Chelsea's Daniel Sturridge.
The intensity of rumours suggesting Zaha could make a £11m move to either the Emirates or Anfield led to the club's co-chairman, Steve Browett, declaring, on an Internet forum for the club's fans, the teenager would not be sold and that the Selhurst Park club did not need the money from any potential sale. However, as contemporary club football has so often taught us, most players are available... it is only a question of price.
The Daily Mail reports the Eagles' chairman, Steve Parish, has admitted Zaha could be sold... but only at a proper valuation.
"He is an extraordinary talent. I said at the start of the season that keeping hold of Wilf would be like spending a lot of money on a transfer. Other sides can fly their kites but it would take £20m before we even got interested," Parish explained and also spoke about the financial implications.
"All the teams have got to understand that you get £60m in TV money if you get into the Premier League, which is where we want to get. So we'd need to be compensated for reducing our chances of getting there," he concluded.
Palace are presently fourth in the Championship and in strong contention for promotion to the Premier League next season. The club has six wins from the opening ten games and Zaha has four goals and an assist from the season so far. The club will next host 20th placed Millwall on 20 October.