Crystal Palace manager Dougie Freedman insists his club will not allow highly rated youngster Wilfried Zaha to leave for less than £11m.
The 19-year-old has already notched four goals and two assists in the Championship this season and has been attracting attention from Premier League heavyweights Arsenal, Liverpool and Manchester City. However, Freedman has warned the English top-flight clubs that the Eagles will not sell the winger at a bargain price.
"I know he's worth more than £11 million - you'll be getting him cheap if you get him for that, and I would say that because that's how much I value him at," Goal.com quoted Freedman as saying.
"He's a young man that's come through the academy. I'll tell you what he's done this year - he's dedicated himself to football and that's very impressive to see because the other things that come with being a football player these days are hard to deal with," the 38-year-old said.
Freedman feels Zaha's commitment and hard work make him a special prospect and hopes the player will stay at Selhurst Park to play Premier League football with the Eagles in the near future.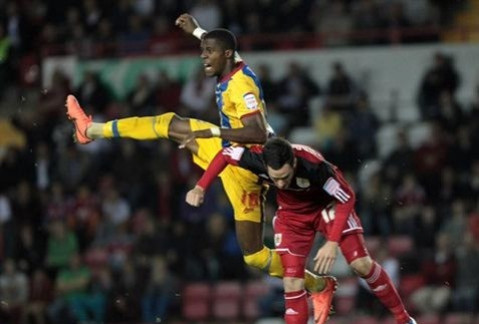 "Wilfried has dedicated himself to the game and is heading in the right direction. We give young players the chance to play and that's what he is doing now. It's a matter of time until he plays in the Premier League and let's hope that is with Crystal Palace. As we speak right now he's on a long contract and he's very happy," Freedman told Sky Sports.
The Palace boss also revealed that even if Premier League clubs did make an offer for Zaha in January, the Eagles would not be under any pressure to sell.
"He is playing games, he is getting the attention he deserves and he is working at his game. Sometimes money talks in football but we're at a club right now that is in no debt, we don't owe any money, and we don't have to sell," Freedman told TalkSport.