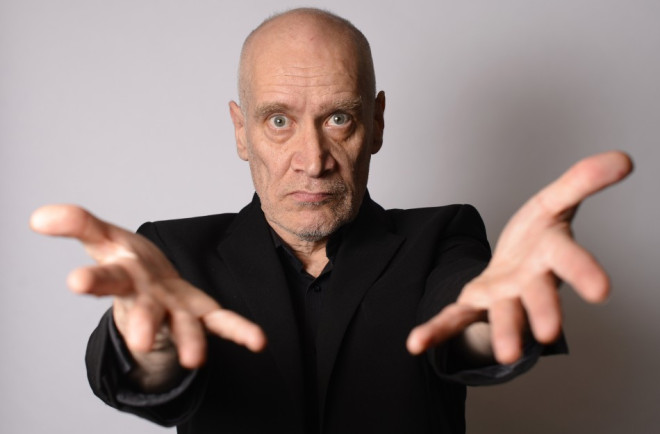 Wilko Johnson is said be making "excellent" progress following his recent operation to remove a pancreatic tumour.
The former Dr Feelgood guitarist initially refused treatment after he was given less than one year to live after been diagnosed with terminal pancreatic cancer in January 2013.
However, Johnson eventually decided to cancel all upcoming gigs, including a slot at Glastonbury, in order to undergo the operation to remove the "football-sized" tumour, as well as his entire pancreas, part of his stomach and parts of both his small and large intestines.
After completing the surgery at Addenbrooke's Hospital in Cambridge on 30 April, a statement on the Dr. Feelgood official Facebook page confirmed Johnson was now "convalescing back at his home".
The band added: "Naturally after such an extensive procedure, Wilko is extremely tired, and it will take him some time to recuperate, so he asks that you respect his privacy, but we had to share this incredibly positive news.
"On behalf of Wilko and his family, another huge thank you for your magnificent support over recent months - it really means a great deal to Wilko - and please join us in thanking the staff at Addenbrooke's for everything they have achieved in some extremely difficult circumstances."
Before undergoing the surgery, Johnson gave an interview to GQ magazine in which he admitted there was "a small chance of dying".
"But that's nothing," he added. "Because for over a year I have been living with a 100% chance of dying."
In the year following his terminal diagnosis, Johnson continued to gig in what was considered to be his final tour. He also recorded and released the album Going Back Home with Who frontman Roger Daltrey.
Johnson described to GQ the feeling he felt after doctors said he was going to die of cancer as "euphoria".
He added: "The doctor was sitting there drawing on his diagram - yes, you have this mass and unfortunately we can't operate on it. You've got cancer. You're going to die. I was absolutely calm. Not a flutter.
"And he gave me a few more details and I sat there nodding. And when I walked home - it was January, a beautiful winter's day - I remember looking up at the trees against the sky and feeling this rush - I'm alive. It was so intense."
He added: "I didn't want to struggle against it. I didn't want to fight it. I never clung to false hopes. I didn't want to ruin my last few months of life. I just felt - I'm alive, I'm alive. Death, where is thy sting?"
Johnson found fame with the 1970s cult band Dr. Feelgood, but also played with Ian Dury's The Blockheads and the Wilko Johnson Band.