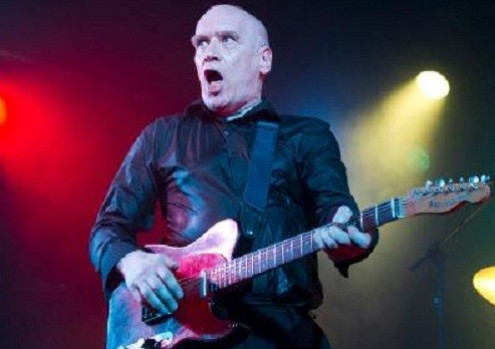 British guitar legend Wilko Johnson has terminal pancreatic cancer and has turned down treatment which could prolong his life.
The former Dr Feelgood musician is to play a series of farewell shows in Britain for fans. The concerts are sure to be emotional occasions, with Johnson, 65, well loved and respected by fans and critics alike.
He is currently on tour in Japan and is scheduled to do more shows in France next month. The star still intends to play those gigs.
Manager Robert Hoy broke the news of Johnson's terminal illness in a statement. His client's health problems had been known for some time, but the news will still come as shock to many.
Hoy said: "I am very sad to announce that Wilko has recently been diagnosed with terminal cancer of the pancreas. He has chosen not to receive any chemotherapy.
"Wilko wishes to offer his sincere thanks for all the support he has had over his long career, from those who have worked with him to, above all, those devoted fans and admirers who have attended his live gigs, bought his recordings and generally made his life such an extraordinarily full and eventful experience."
Johnson found fame in the 1970s with Dr Feelgood, a blues/rock band from Canvey Island. Johnson's propulsive and energetic guitar riffs, plus his kinetic stage presence, garnered him a place on the pantheon of great British guitarists.