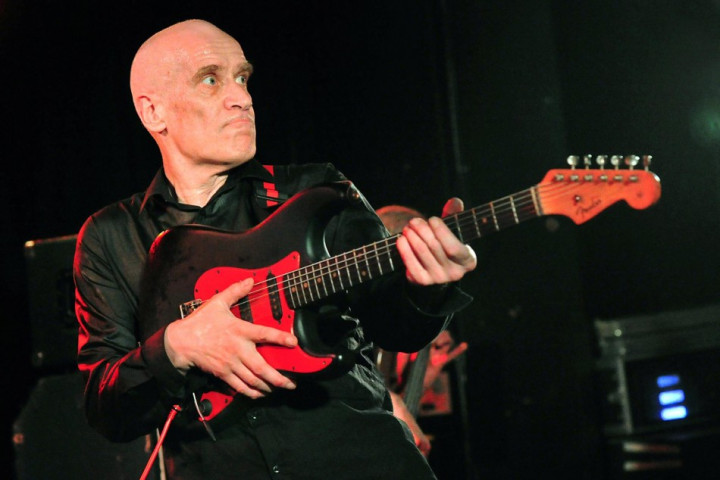 Dr Feelgood founder Wilko Johnson has begun bidding farewell to his fans as he kicked off a swansong tour of the UK following his diagnosis with pancreatic cancer in December.
Johnson, the guitarist credited with being one of the pioneers of punk, revealed he had been given less than a year to live by doctors, but said his reaction to the news had taken him by surprise.
"When they gave me the diagnosis, I remained absolutely calm - not a flutter. Then I walked out of the hospital into the sunshine - and I just felt so alive.
"Everything was tingling, and I'm looking around thinking, I'm alive! By the time I got home I was almost euphoric," he said.
"It seemed to me that finding this out had somehow completed my life.
"Being by nature a miserable sod, I thought, this is bound to come crashing down by midday or so. But I'm happy to say it hasn't and I've been feeling in good spirits since."
Johnson, who also played with Ian Dury's Blockheads and the Wilko Johnson Band, lost his wife Irene to cancer eight years ago.
But he said his own diagnosis had focused his attention on enjoying his last six months of relative health.
"I've been told I've got maybe six months to feel healthy like this, before the cancer starts its work," said Johnson. "So the first thing I did, I went to Japan for two weeks. It's a place I love, and I toured there often and have many good friends there.
"I did some gigs in France last week, and we're trying to work in an album. When I do an album, I just slap it down, no messing around, so hopefully there's still time.
"Most of the interest seemed to happen while I was away in Japan. I came home to find myself besieged by reporters and photographers. I was like, I should have thought of this earlier!"
The tour gets underway on February 16 with a concert in Sheffield, before moving to dates in London, Bilston, Holmfirth, Glasgow and Guernsey.
Watch Wilko in his prime (from 56 seconds in) on the BBC's Old Grey Whistle Test in 1975.