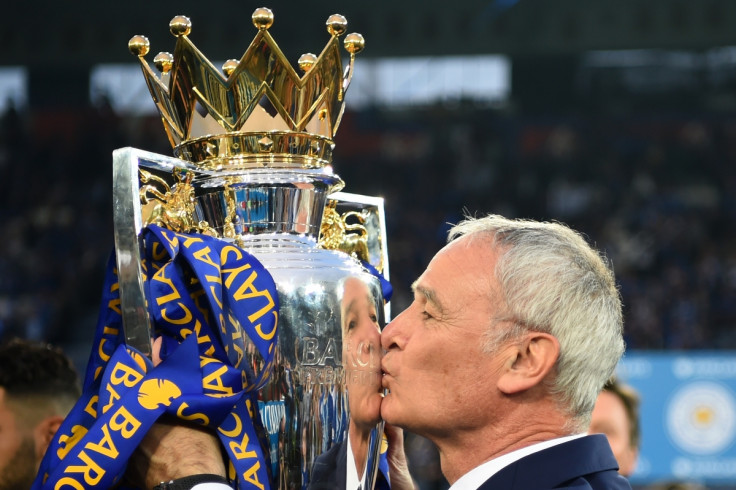 2016 has been an extraordinary year in English football. We'd go as far as to say it's been the maddest one since the invention of football in 1992 by Sky.
In reviewing the year, there are countless stories to be retold. IBTimes UK recalls our favourites.
January
Marseille sign 'Olympian Scot' Steven Fletcher
Last January's meagre transfer window was briefly lit up by Steven Fletcher's surreal loan move from Sunderland to Marseille. The French club's PR team went all-out in their spell-binding press release confirming the move. "He will not leave you unmoved. He will not go unnoticed," it boomed.
"Marseille has added a Scotsman to the mix. And if you know anything about the mentality of that people, you'll know that is good news."
Also described as 'Olympian' in that statement, Fletcher would score just once during his five-month spell with the club – against non-league opposition. Marseille's dismal second half of the season saw their fans riot during a March fixture with Rennes – although you could hardly blame Fletcher for that.
February
Roberto Martinez dances the night away at Jason Derulo gig – things get ugly
With Everton enduring a woeful season, Roberto Martinez did what all Premier League managers should do to relieve the stress – he popped along to see American pop star Jason Derulo perform live. The Spaniard was caught on camera jumping out of his seat and throwing some impressive moves by an eagle-eyed fan in attendance and confirmed at a press conference a few days later – with the very first question from the press that morning – that it was indeed him.
Unfortunately for Martinez, he didn't have many good nights after that. He won just three of his next 12 games, form which earned him the sack. Tellingly, he picked up a worst points ratio post-Derulo than pre-Derulo. Did that gig cost him his job? Almost definitely.
Joleon Lescott tweets photo of £121,000 Mercedes after worst defeat of the season
Aston Villa were utterly wretched last season. On one afternoon in February it got particularly bad, as they shipped six to Liverpool, recording their worst home defeat in 81 years. Hours after the match, boyhood Villa fan Joleon Lescott tweeted a picture of his shiny new Mercedes to his hundreds of thousands of followers, many of them Villa fans still raging with the result earlier that day.
It was alright in the end, though. Lescott later explained his phone accidentally tweeted the picture from his pocket while he was driving said shiny new Mercedes.
Louis van Gaal trolls Arsene Wenger with touchline dive
Louis van Gaal may have bored spectators into a state of unadulterated depression during his spell in charge of Manchester United, but he had his moments. Promoting Marcus Rashford was one of them, the 18-year-old repaying that faith with two goals on his Premier League debut against Arsenal. Later that match, the Dutchman was peeved after an alleged dive from Alexis Sanchez, taking his protests to fourth official Mike Dean. Getting no response from everyone's favourite celebrity ref, the United boss threw himself to the floor to recreate Sanchez's dive, all the way glaring furiously at Wenger and Dean.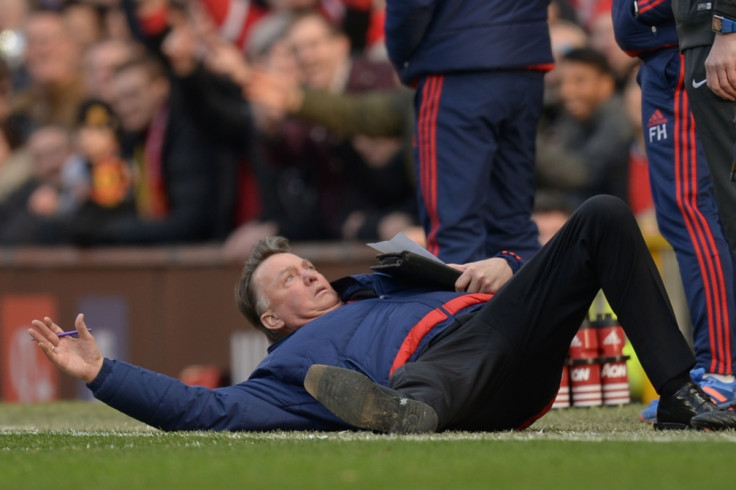 March and April
Charlie Stillitano vs the world
By this point, the idea of Leicester City winning the Premier League title had begun to morph from fantasy to reality. And everyone was on board with it. Everyone except Charlie Stillitano.
The American sports executive revealed in March talks had talks with Manchester United, Manchester City, Arsenal, Chelsea and Liverpool over the idea of "restructuring" the Champions League, protecting the elite and blocking the path of upstarts like Leicester. "What would Manchester United argue: did we create soccer or did Leicester create [it]?" he mused, as football purists pulled their hair out in despair.
May
Tottenham take Premier League title loss quite badly
'The Premier League's most shameful game' some called it. Whatever it was, it was bloody good entertainment. After surrendering a two-goal lead and extinguishing their Premier League title challenge, Tottenham lost the plot at Stamford Bridge. Nine Spurs players were booked – a Premier League record – Mousa Dembele picked up a six-match ban for poking Diego Costa in the eye and the clubs were later hit with the two biggest fines in the history of the English game after a whole lot of scuffling, slapping and stamping. Then-Blues manager Guus Hiddink was also sent flying as it continued to kick off following the final whistle. Anyone who says they didn't enjoy the ruck is a liar.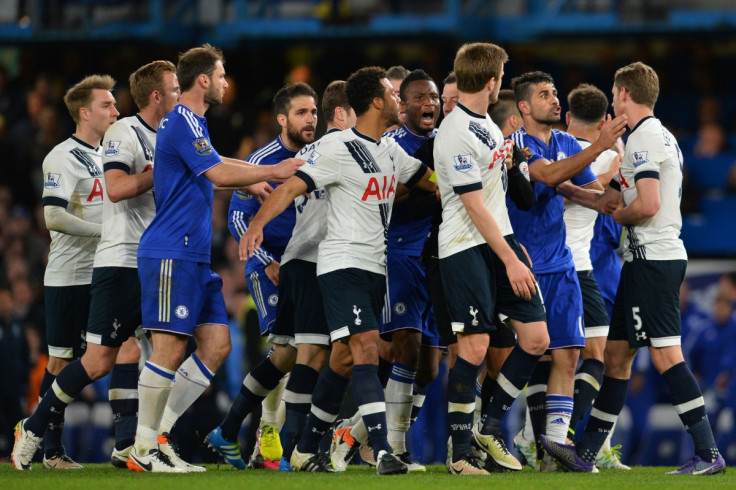 Jamie Vardy has his party
While it was all going off in West London, the Leicester City squad gathered round Jamie Vardy's house to celebrate winning their league title. With Christian Fuchs and Wes Morgan dutifully keeping us all updated with some outstanding snippets of the bash shared on social media, the Foxes squad partied into the night. Five days later, in more sober scenes, we were all treated to the truly surreal sight of Andrea Bocelli performing at the King Power Stadium in a trophy ceremony for the ages.
Alan Pardew reaches peak Alan Pardew
It's fair to say Alan Pardew is a divisive man at the best of times. But his touchline jig after Jason Puncheon opened the scoring in the FA Cup final with 12 minutes still left to play was the most Alan Pardew thing to happen in 2016, perhaps ever.
Lucky for the Crystal Palace boss, social media is full of understanding, sympathetic sorts, so when Juan Mata scored exactly three minutes later with Manchester United going on to win in extra time, nobody made fun of him.
June
Slaven Bilic and Ian Wright bromance changes punditry
Slaven Bilic's appearance as pundit for ITV during Euro 2016 was welcomed by all, none more so than Ian Wright. While it sometimes looked like the Hammers boss was on the verge of leaping across Lee Dixon and Mark Pougatch to strangle the Arsenal icon, we knew he deep down he really, really liked him and had us envisaging a wonderful scenario where they two starred in their own sitcom as mismatched flatmates.
Cristiano Ronaldo takes issues with reporter, throws mic in lake
After drawing a blank in Portugal's opening two group games of Euro 2016, Ronaldo cut a frustrated figure as he went for a walk near the team hotel in Lyon. Having missed a penalty against Austria and described household favourites Iceland of having a "small mentality", he was a bit miffed when a football reporter had the cheek to ask him about an upcoming game of football. So he did the sensible thing, snatching the microphone and lobbing it into a lake.
Will Grigg epidemic reaches worrying levels
The football chant of the summer followed the path of most summer hits. Fun at first, cripplingly irritating and completely unavoidable by the end. Will Grigg was the frontman, given the chant by Wigan Athletic fans, which was then adopted by Northern Ireland supporters when the 25-year-old was selected for their Euro 2016 squad. The fact he didn't feature for a single minute of the tournament was of little consequence. Variations for the Republic of Ireland's Shane Long and England's Jamie Vardy inevitably emerged, and by the end even Eric Cantona was paying homage to the sound of the summer.
July and August
Joachim Low's scratch-and-sniff adventure
Joachim Low shed his image of an effortlessly cool, sharply dressed modern manager at Euro 2016 when he was caught on camera having a rummage downstairs and then having a good old sniff of his fingers during Germany's 2-0 win over Ukraine. Low didn't learn from his gaffe, however, and a couple of days later was spotted exploring an armpit during the win over Slovakia.
Twitter has meltdown over Jose Mourinho's tactics board
On one boring Tuesday afternoon in July, Jose Mourinho's daughter Matilde posted a picture on Twitter of her old man standing in his new office at Carrington. In the background, there was what looked like a tactics board in a backroom. Chaos ensued.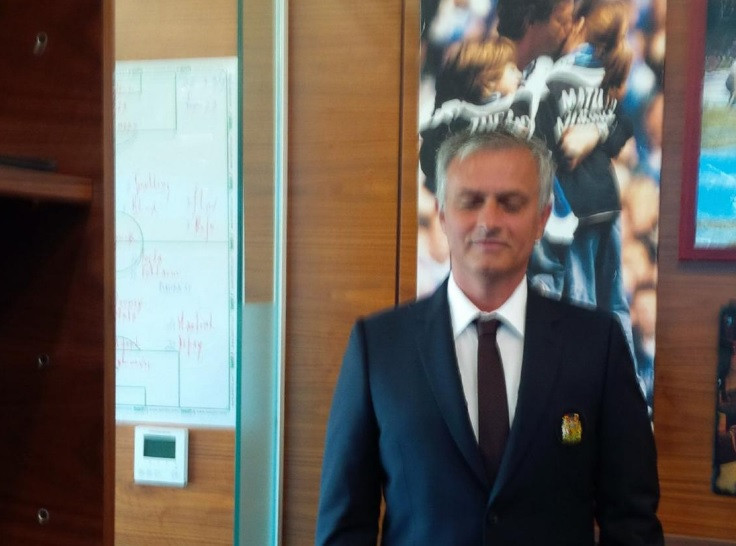 If you squinted really, really, really hard in the right light, you can just about make out... well, nothing at all. There was no way for any rational thinking person to decipher what was scribbled on Mourinho's white board. Yet some Manchester United fans had themselves convinced they could clearly read the name 'Pogba' anchoring the Portuguese coach's midfield, months before the Frenchman's return to the club was confirmed.
September
Jamie Vardy reveals the secrets of his success
With a Leicester City movie still to come, it was only right Jamie Vardy released a book after the Foxes' triumph. Amid the pages of Jamie Vardy: From Nowhere, My Story, the England international revealed the secret ingredients that made him tear up and down the pitch like "a nutjob". Namely, "three Red Bulls, a double espresso and a cheese and ham omelette."
Much more pertinently, however, he revealed the 24 goals that helped fire the Foxes to the title were fuelled on port – served in a Lucozade bottle the night before a match.
"I fill a small plastic water or Lucozade bottle to halfway and just sip the port while watching television. It tastes like Ribena to me, and it helps me switch off and get to sleep a bit easier the night before a game."
Sam Allardyce stung
After just 67 days in charge, Sam Allardyce's England dream was over. Having being caught in a Daily Telegraph sting where he advised undercover reporters how to "get around" FA rules on third-party ownership, he was out the door less than 24 hours later. It was the biggest story in football this year, but strangely most of Twitter was fixated on whether on why Big Sam had considered it wise to accompany his meal with a pint of wine during the meeting.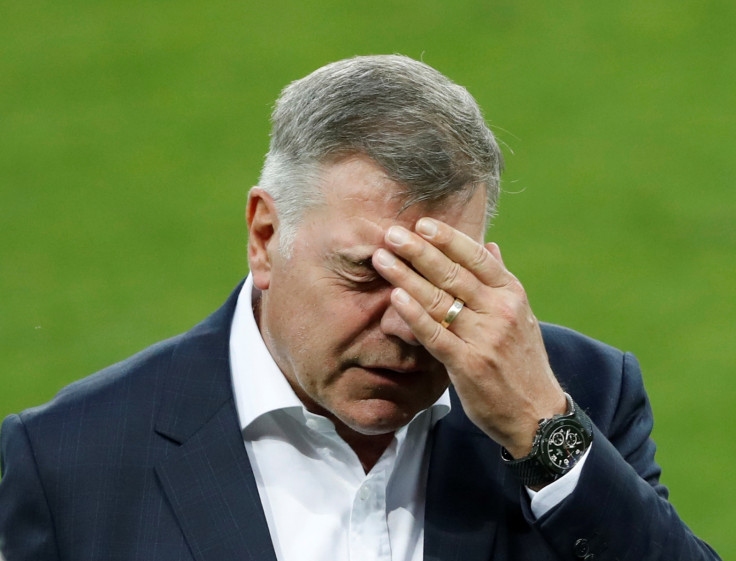 October
Aston Villa lose Twitter argument to Virgin trains
Corporate banter involving the football has been all the rage in 2016 and in September, Virgin Trains took at aim at Aston Villa after Roberto Di Matteo was sacked just eleven games into the season with the club 19th in the Championship. Villa's initial retort wasn't bad, but things descended into madness when Villa bigged up their trophy cabinet, kindly asking Virgin "put your medals on the table". Virgin the train company. An impressive exercise in looking completely and utterly ridiculous.
Football Manager captures Brexit misery
The gravity of June's Brexit vote only hit home for some when Football Manager announced the new version of their radically realistic game management sim would be include scenarios of 'hard' and 'soft' versions of UK life outside of the EU. Specially, the scenarios related to acquiring work permits for new signings and being able to snare young talent from clubs on the continent. One irate reviewer complained the Brexit vote 'killed' the game as it was impossible so sign Spanish and German players, arguing "we're being punished by the developers for leaving the EU".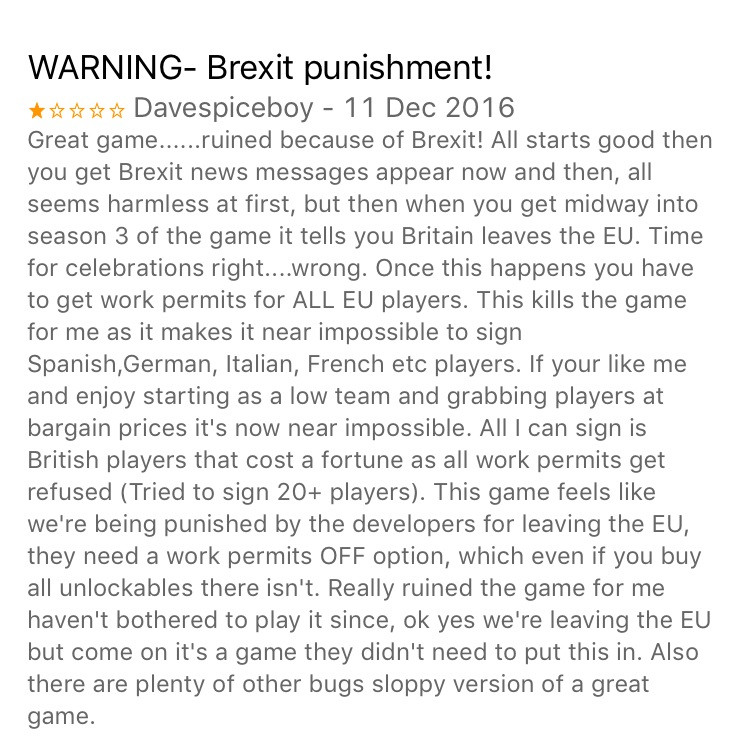 November
Jose Mourinho reveals he is Alan Partridge
A couple of days after a particularly harrowing 4-0 defeat to former club Chelsea, Mourinho described his start to life in Manchester as a "bit of a disaster," adding he was still going home every night to a suite in the Lowry Hotel with his family still in London. After that revelation, most of the internet started to have the same idea, likening his experience to the similar one of Norwich's favourite disc jockey Alan Partridge. Sure enough, Twitter was full of rumours that Mourinho spent his evenings dismantling his Corby Trouser Press, and that he was one more defeat away from driving barefoot to Dundee. Bill Oddie was unavailable for comment.
December
Marouane Fellaini comes off the bench, immediately costs United a win
With his proclivity for launching elbows at anyone with the cheek to step within a yard of him, it is sometimes difficult to feel sympathy for Marouane Fellaini.
At Goodison Park of all places, the big Belgian was brought off the bench to help United cling on to a 1-0 lead, a task that has often seen the Red Devils drop a ricket in recent times. Less than two minutes later, a stray leg bought down Toffees midfielder Idrissa Gueye in the box. Leighton Baines swept home the resulting penalty, and Fellaini's misery was compounded. All in all, he's had better days at the office.