Never mind Sports Personality of the Year, who have been the biggest sporting villains of 2016?
IBTimes UK considers the least deserving contenders for sporting acclaim this year.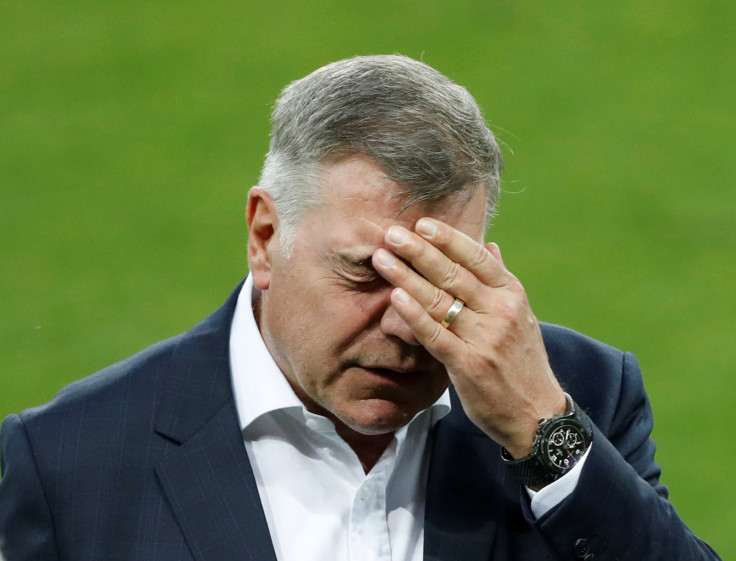 The star-studded BBC Sports Personality of the Year ceremony takes place later tonight (Sunday 18 December) with tennis world No1 Andy Murray the heavy favourite to scoop the coveted award. He and the other 15 contenders have all enjoyed pristine campaigns in what has been a hugely successful year for British sport.
Some however have had a year to forget. If there was a reward for recognising the darker side of sport, these few would be in with a decent chance.
Sam Allardyce
Having coveted the top job for a decade, 'Big Sam's' England dream quickly turned into an out-and-out nightmare. The uncompromising Dudleyite took charge of just a single competitive fixture against Slovakia before his 67-day reign – the shortest ever for a permanent Three Lions boss – was terminated by mutual agreement following a Daily Telegraph sting alleging that he offered advice to reporters posing as businessmen on how to get around FA rules on player transfers and used his role to negotiate a £400,000 speaking engagement deal.
"Entrapment has won on this occasion and I have to accept that," he lamented after admitting that there had been an "error of judgement on my behalf".
Despite such a costly furore, we imagine it will not be too long before the gum-chewing, survival specialist is back barking orders from a Premier League dugout once again. Stricken relegation candidates will surely soon start to form an orderly queue.
Nick Kyrgios
The volatile bad boy of modern men's tennis never strays too far from controversy. Such was the case again at the Shanghai Masters in October, when Kyrgios, who previously admitted to being bored during his win over Sam Querrey, was banned for eight weeks and fined $25,000 by the ATP having been found to have committed "conduct contrary to the integrity of the game."
That punishment related to his 6-3, 6-1 second-round loss to Mischa Zverev, a match in which the 21-year-old Australian displayed minimal effort, verbally clashed with a spectator and at one stage lofted a weak serve over the net and returned to his chair before the ball had been returned. Evidently concerned about the player's future, the ATP agreed to reduce his ban to three weeks on the condition that he entered a care plan and visited a sports psychologist.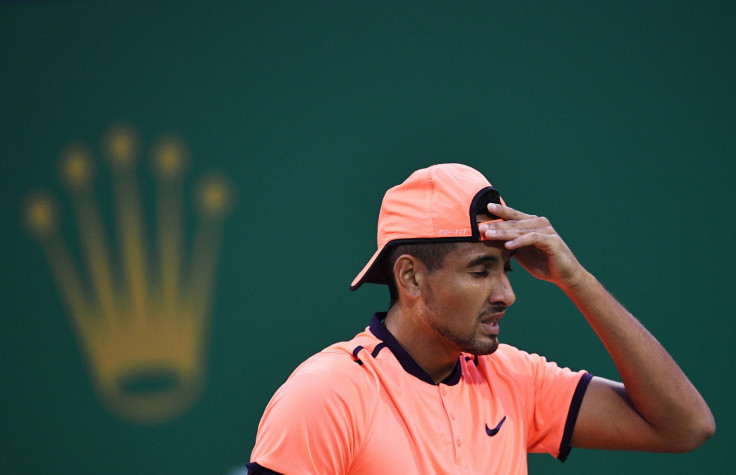 Apologising for his so-called 'tanking', Kyrgios spoke of several injuries and other challenges faced during the summer while claiming that his body simply gave out "both physically and mentally" after a long period of travel.
Pete Willett/US Ryder Cup golf fans
Having taken full advantage of a Jordan Spieth meltdown to become the first British winner of the Masters since Sir Nick Faldo in 1996, Danny Willett's first Ryder Cup experience was completely overshadowed thanks to an ill-advised column penned by brother Pete that referred to American fans as "fat, stupid, greedy, classless, bastards".
"[Team Europe] need to silence the pudgy, basement-dwelling, irritants, stuffed on cookie dough and pissy beer, pausing between mouthfuls of hotdog so they can scream 'Baba booey' until their jelly faces turn red," the schoolteacher and wannabe social media comedian also wrote in National Club Golfer.
"They need to smash the obnoxious dads, with their shiny teeth, Lego man hair, medicated ex-wives, and resentful children. Squeezed into their cargo shorts and boating shoes, they'll bellow 'get in the hole' whilst high-fiving all the other members of the Dentists' Big Game Hunt Society."
While the younger Willett was initially disappointed with such a scathing piece and issued an embarrassed apology, he claimed afterwards that some supporters had sadly proven his brother correct with their tiresome pantomime antics at Hazeltine.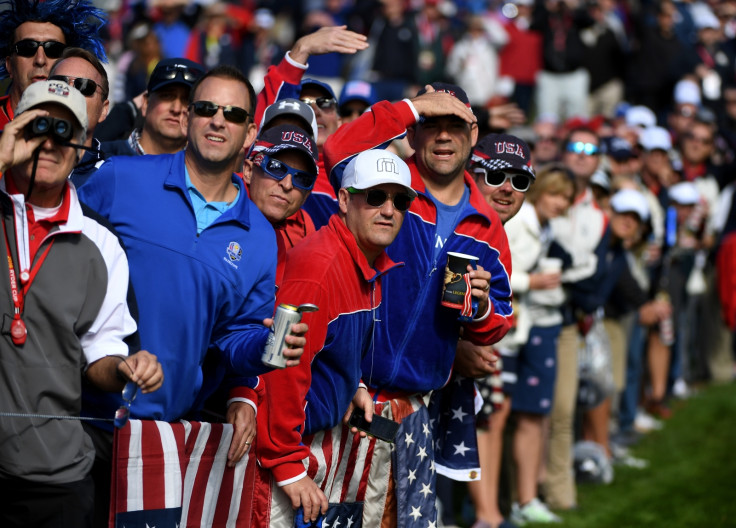 Hope Solo
While it is often difficult to be gracious in defeat, the divisive Solo took being a sore loser to a new level at the Rio Olympic Games. After the defending champions were surprisingly knocked out of the women's football tournament on penalties at the quarter-final stage, the decorated goalkeeper attracted no shortage of criticism for labelling conquerors and eventual silver medallists Sweden as a "a bunch of cowards".
Such unsportsmanlike behaviour earned her a six-month suspension, with US Soccer president Sunil Gulati declaring that those comments were "unacceptable" and did not meet the standard of conduct required from national team players. Solo, who was also banned for 30 days in 2015, had earlier made herself a target for 'Zika' chants in Brazil after posting pictures of herself on social media with a meshed anti-mosquito hat and bottles of repellent.
Joleon Lescott
Watching Aston Villa last season was a torturous chore. The morbid statistics that defined their abysmal campaign grew as the season progressed and by the time the 2015-16 season thankfully ended for them, they had conceded 76 goals, an average of two a game.
On one afternoon in February it got particularly bad, with Villa shipping six at home to Liverpool as they recorded their worst home defeat in 81 years. Lescott had a particularly tough afternoon that day, but when the final whistle went, the trouble was only getting started. Within hours of the match, the boyhood Villa fan tweeted a picture of his shiny new Mercedes to his hundreds of thousands of followers, many of them Villa fans still raging with the result earlier that day.
It was alright in the end, though. Lescott later explained his phone accidentally tweeted the picture from his pocket while he was driving said shiny new Mercedes.
Ryan Lochte
"And then the guy pulled out his gun, he cocked I, put it to my forehead and he said, 'Get down' and I put my hands, and I was like 'whatever'." That was 12-time Olympic medallist Ryan Lochte's bombastic statement following reports he and the USA swimming team had been robbed at gunpoint at a Rio de Janeiro petrol station after a night out. His heroic explanation failed to mention the small matter of getting bladdered, urinating and then vandalising said petrol station and making the whole thing up.
Lochte's wild exaggerations prompted the Brazilian authorities to begin a thorough investigation into what happened that night with CCTV footage later proving he and his teammates were firmly in the wrong. The 32-year-old received widespread condemnation for his fratboy-esque antics and attempting to take advantage of Rio's very real crime problem. He was handed a 10-month suspension from swimming for his trouble.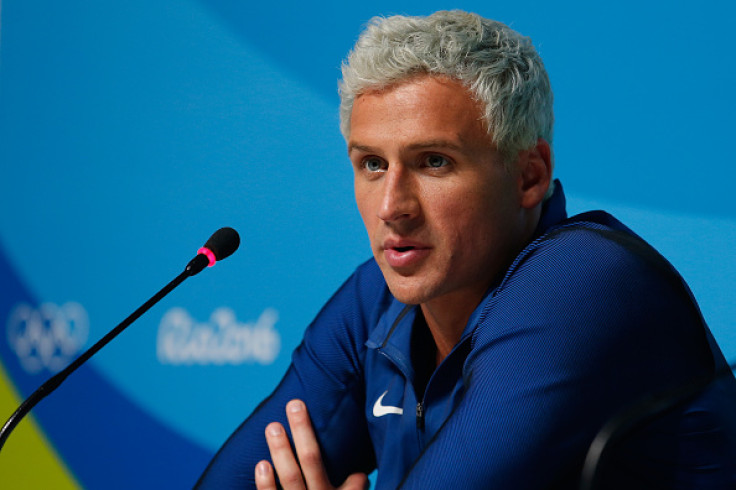 Maria Sharapova and HEAD
In October, Maria Sharapova's ban from tennis was cut from two years to 15 months by the Court of Arbitration for Sport. Sharapova, 29, was handed a 24-month ban after testing positive for banned substance meldonium at the Australian Open. While the reduction in the ban was expected, the gleeful reaction from Sharapova's racket sponsor HEAD was difficult to stomach.
While still serving a doping ban for breaching doping rules, HEAD proudly proclaimed "justice had been served" along with the particularly irksome hashtag #WeStoodWithMaria. Unsurprisingly, it all got a frosty response on social media.
Charlie Stillitano
In March this year, the idea of Leicester City winning the Premier League title had begun to morph from fantasy to reality. If you wanted to put your finger on a result that really underlined this, you might opt for the Foxes' 3-1 victory over Manchester City at the Etihad Stadium. Across the country, you would be hard pushed to find someone who would begrudge Claudio Ranieri and his side the greatest sporting story ever told. Step forward Charlie Stillitanto.
The American sports executive revealed in March talks had talks with Manchester United, Manchester City, Arsenal, Chelsea and Liverpool over the idea of "restructuring" the Champions League. Sparing the jargon, he discussed a blueprint for an elitist revamp to protect established clubs and ensure the party isn't crashed by those looking to challenge that hierarchy. And leaving the likes of Leicester on the outside looking in.
"What would Manchester United argue: did we create soccer or did Leicester create [it]?" he mused.
While there was a grim sense of inevitability of his ideas, it automatically made him public enemy No 1 with most of the football world willing on Leicester. Stilliano's comments showed he has exactly no idea of what makes football so compelling, and acted as an ugly reminder of the overwhelming greed that engulfs the game.
© Copyright IBTimes 2023. All rights reserved.