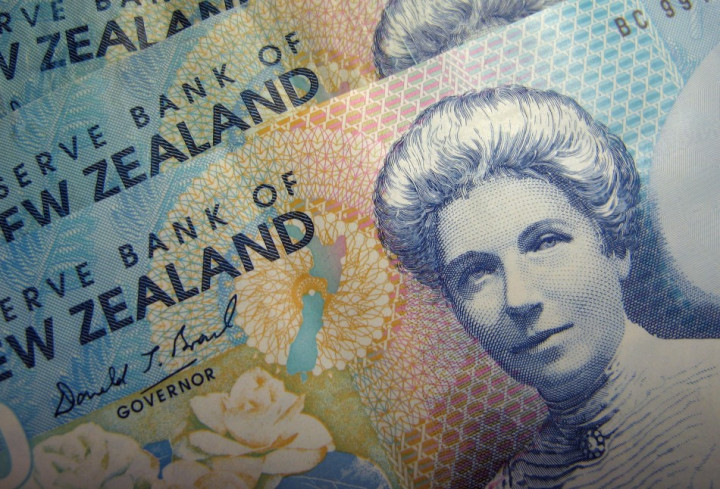 Weaker than expected US growth data on Wednesday underpinned the view that the Federal Reserve will take longer to tighten dollar supplies, helping risk appetite and strengthening other currencies against the greenback.
The New Zealand dollar on Thursday jumped to 0.8778, its highest since 6 May. With another 7 pips, the high will date back to July 2011.
Above the 2011 high of 0.8844, NZD/USD will touch a record high.
Technically, the pair is testing the higher barrier of an upward wedge pattern, and a decisive break above the July 2011 peak will set new targets in the uncharted territory.
With the Reserve Bank of New Zealand already on a rate hike path, the kiwi dollar attracts yield seekers naturally, but the central bank is unlikely to tolerate the currency strength beyond a limit.
The governor of the RBNZ had talked about the potential for intervention about the 0.8750 level about a month ago. The bank's foreign currency intervention capacity was estimated at less than $9 billion at the end of April, as per its own data.
Traders are awaiting an inflation report from the US later today which is also closely watched by the Federal Reserve.
The core PCE deflator rose to 1.5% year over year in May, from 1.4% in April, US data showed on Thursday. The market consensus was for a rise of 1.6% and therefore, the number is unlikely to provide any support for the greenback.
A move down through 0.8750 will target 0.8727 and then 0.8706 ahead of 0.8683, as seen in the 5-minute chart.