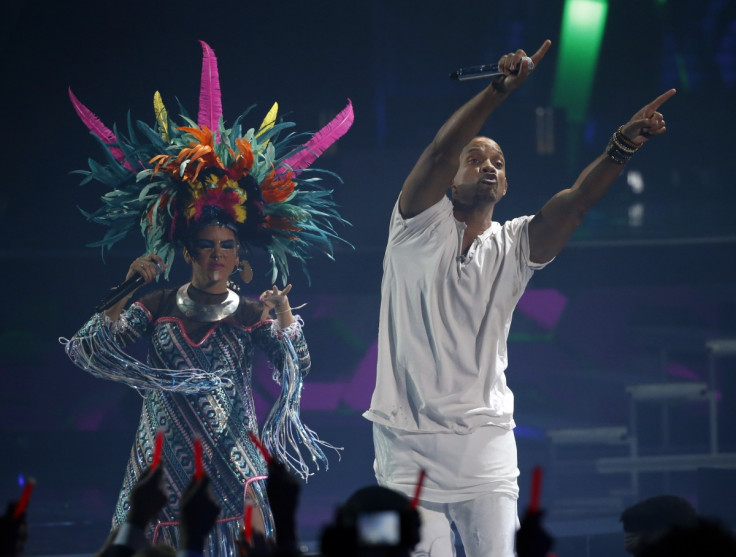 These days, Will Smith is better known as an actor than as a music artist. But the Fresh Prince of Bel Air recently proved that he's still got what it takes to rock the stage when he performed at the 16th Annual Latin Grammys on Thursday 19 November in Las Vegas.
Remezcla reports that Smith was introduced to the Columbian band Bomba Estereo by Marc Anthony, and then went on to produce his first new song in more than a decade, Fiesta, with them. Performing an EDM remix of their collaboration, the 47-year-old rapper and the Latino band had the crowd up on their feet and dancing.
Before the award show, Bomba Estereo founder and multi-instrumentalist Simon Mejia told Fox News Latino: "[This collaboration] is a sign of how music and culture in Latin America is every day much stronger and how the industry in the US and Europe is increasingly looking toward Latin America.
"Will Smith is an example of this. He is a huge film and music star that chose to collaborate with a band from Latin America before choosing to work with a North American group."
Fiesta was nominated for record of the year at the Latin Grammys.