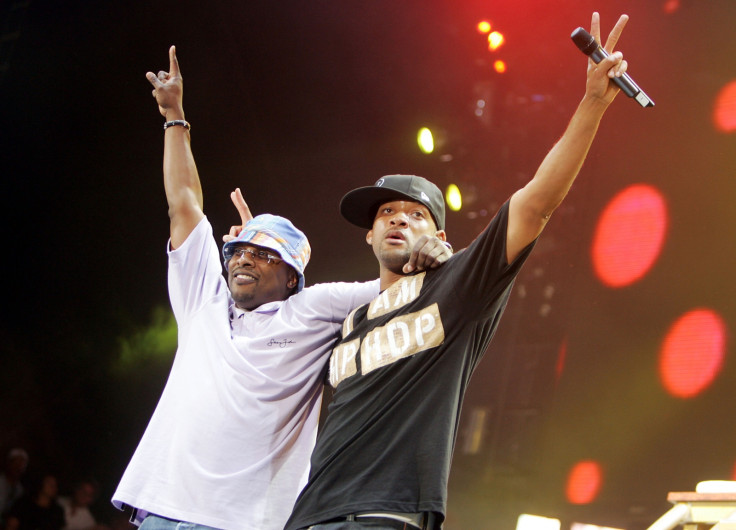 Fans of 90s sitcom Fresh Prince of Bel Air Over will recall Will Smith's character often found himself on the wrong side of Uncle Phil thanks to his wayward best friend Jazz.
Jazz being thrown out onto the Banks family's front lawn quickly became a recurring gag, but in real life, Smith was actually the mischievous one out of the hip-hop pair.
The Hollywood actor, who first met Jeff in 1985 when he filed in as his hype man for a house party in Philadelphia, has revealed the shocking reason why he never forgets his pal's birthday.
Taking to Instagram, Smith confessed to his 5.6million follower that he used Jeff's identity to get out of many traffic violations.
"Happy Bday, @djjazzyjeff! As you know, I never forget your birthday. Do you remember why? Hahahaha... :-)" he said in a video voiceover.
"I never forget Jeff's birthday because when I was 18 years old I lost my license because I was driving all wild and everything. So after I lost my license every time I would get stopped of something -before we was famous- I would say 'my name is Jeffrey Allen Townes' and I would give them jeff's address and Jeff's birthday."
But things got sticky when Smith was stopped "doing 96mph or something like that" and Jeff ended up in court.
" So Jeff went out to court and he was saying "your honour I'm telling you it was not me, this wasn't me' and the Judge says 'Sir if you know who did this, tell us right now' and my man Snazzy Jeff #nosnitching."
Jeff responded to the anecdote by reposting the video and adding the caption: "LOL...That's what friends do!!! Love you my brotha!!!"
Although Smith didn't reveal what happened after the court appearance, the pair went on to release five albums – Rock the House, He's the DJ, I'm the Rapper, And in This Corner, Homebase and Code Red – before going their separate ways in 1993. Their biggest hits include Summertime, Boom! Shake the Room and Parents Just Don't Understand.
They reunited in August 2017for their headline gig at the LIVEWIRE Festival.