Will YouTube ban disgraced vlogger Logan Paul for good?
YouTube releases statement saying it is now 'looking at further consequences'.
Google-owned video hosting platform YouTube has apologised for a lack of communication following the storm of controversy caused by Logan Paul, a content creator who posted a video showing footage of a man who had committed suicide in a Japanese forest.
Posted to the platform in early January with the title "We found a dead body in the Japanese suicide forest", the video led to a severe backlash against the internet personality.
Before being removed, the 15-minute clip garnered more than six million views. Logan Paul later claimed that the monetised upload was an attempt to create suicide awareness.
In a statement on Twitter, YouTube has tried to soothe concerns that it was not listening to criticism, indicating that more action may soon be taken.
"Many of you have been frustrated with our lack of communication recently. You're right to be," its tweet said.
"You deserve to know what's going on. Like many others, we were upset by the video that was shared last week.
"We expect more of the creators who build their community on YouTube, as we're sure you do too.
"The channel violated our community guidelines, we acted accordingly, and we are looking at further consequences.
"It's taken us a long time to respond, but we've been listening to everything you've been saying.
"We know that the actions of one creator can affect the entire community, so we'll have more to share soon on steps we're taking to ensure a video like this is never circulated again."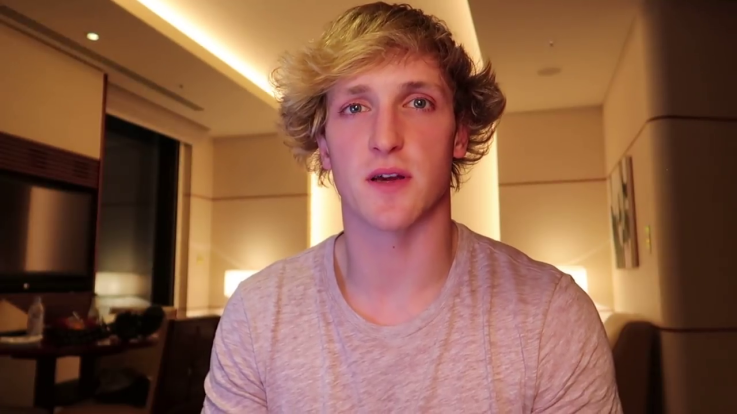 Logan Paul during his monetised apology video
YouTube
Responses across social media were mixed, with many noting that Paul's YouTube channel had not been suspended and that no action had been directly taken against him.
"Sounds like Logan Paul is not even going to get a slap on the wrist," wrote @mombot on Twitter.
The vlogger's last video posted to his 15 million subscribers remains an apology clip.
It was not the first time YouTube's PR image has suffered because of its own content creators.
Another personality, widely-known as PewDiePie, was recently criticised after he was recorded – multiple times – using the N-word while live-streaming gaming content.
In February last year, YouTube cut business ties with PewDiePie - real name Felix Kjellberg - after he caused controversy by using anti-Semitic language and Nazi references in his videos.
Logan Paul's brother, Jake, was recently caught on camera using the N-word during a rap.
The Samaritans provides a free support service for those who need to talk to someone in the UK and Republic of Ireland. Visit Samaritans.org or call 116 123 (UK) or 116 123 (ROI), 24 hours a day, 365 days a year. Visit this website to find a support phone number in your country.