British actor Simon Pegg has hinted that William Shatner could make a comeback as Captain Kirk in the next Star Trek movie.
The 45-year-old star, who has teamed up with Doug Jung to co-write the script for Star Trek 3, made the revelation during the promotion tour for his new romantic comedy Man Up.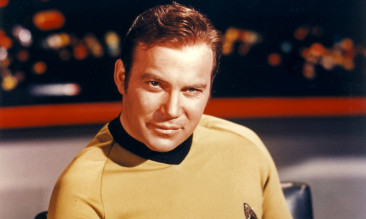 "William Shatner is an amazing actor [and] has such in incredible body of work which transcends just his time as Captain Kirk," he told Digital Spy.
"It's always about whether the story is right. There's no point crowbarring these things in as a gimmick because that does the story and the film a disservice.
"But I have no doubt in my mind that he could play Captain Kirk until the day he decided to go off into the final frontier."
Although Shatner did not reprise his iconic role in Star Trek or Star Trek Into Darkness, his former original series co-star Leonard Nimoy did.
The late actor, who is best-known for his portrayal of half-human, half-Vulcan character Mr Spock in the cult sci-fi TV series, appeared in both before his death in February.
Meanwhile, Pegg has refused to confirm or deny widespread speculation that the new project would be entitled Star Trek Beyond, insisting that the title was still "all to play for".
Star Trek 3 is scheduled for worldwide release on 8 July 2016. Fast and Furious's Justin Lin is set to direct, following the departure of JJ Abrams to direct Star Wars: The Force Awakens.