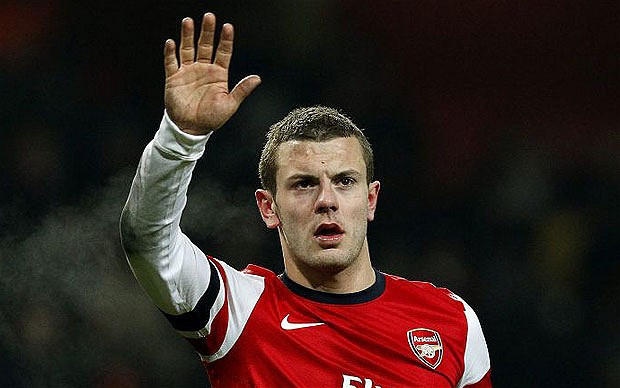 Jack Wilshere has thanked manager Arsene Wenger for keeping faith in him and helping him get himself fit for the 2014 World Cup in Brazil.
The midfielder was out with a broken bone in his foot while on international duty with England and was deemed unfit to play for up to six weeks.
With Arsenal's injury problems at an all-time high going into the final few games of the season, it was expected that Wenger would rush him into the team to cover for the likes of Aaron Ramsey and Mesut Ozil.
However, the Frenchman gave him an extended holiday to get himself back fit, something which has helped him recuperate and travel with the England squad to Brazil.
Wenger was previously critical of the impact of international friendlies on players midway through the season, but the 64-year-old gauged the importance of the World Cup for the youngster and decided to sacrifice Arsenal's short-term gains for his welfare.
"I thought I was ready. He said 'no'. For a good World Cup I had to train and have a good fitness base," Wilshere said.
"The team were doing well at that time so I didn't say 'look, I want to be in the team, I want to play tomorrow'.
"I spoke to him because I came back training and I was panicking a bit about the squad.
"He wanted me to get a week or two of training under my belt because even though I had been with the fitness coach, I didn't have that contact," he added.
Wilshere has suffered a lot through injuries over the past few seasons, missing the whole of 2011/12 season with an ankle injury. The setbacks have had their toll and restricted his development but Wilshere is willing to take positives and move on into the next challenge.
"I wouldn't say I get depressed but the more it happens you get more depressed. You have to take positives. We are away quite a lot in this job and it is nice to be at home with your kids sometimes," he explained.
"But my problems have never been muscle injuries or from playing. It has always been an impact injury.
"In that respect anything can happen. But I am fully fit, my muscles are good and hopefully it will be alright," he concluded.