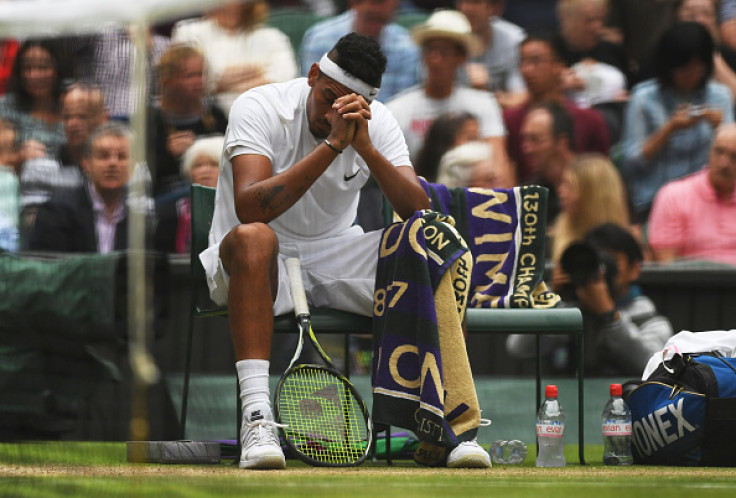 Australian star Nick Kyrgios has admitted that he has no love for tennis post his fourth round Wimbledonloss to crowd favourite Andy Murray. Kyrgios who is the Australian number one, started the match well, with the first 10 games going smoothly for him, only to eventually break after losing the first set and losing the tie 7-5, 6-1, 6-4.
Speaking at a press conference post the game, the 21-year-old reveals he is not enamoured anymore by the sport, but has no idea what he would do with the rest of his time if he is not playing tennis.
"I don't love this sport. But I don't know what else to do with it. One week, I'm pretty motivated to train and play. Another week, I'll just not do anything, I don't really know a coach who would be down for that one.
"I'm just a little soft. I think when things get tough, I'm a little bit soft. I've got experience, but it comes down to laying it all out there and competing for a long time. I didn't do that here at all," he said.
The Australian who is considered to be one of the rising stars in the world of tennis is yet to make full use of his potential and has won only one ATP title in his career – the Hopman Cup which he won earlier this year. Although he agreed that his preparation for the Wimbledon was not up to the mark, he is not sure if he will ever change the way he looks at the game.
"To be honest, I woke up this morning and played computer games. Is that the greatest preparation? I don't know but it was fun. Every time I come here, I lose to good players. But that's just disappointing. I don't know. I just want to do better", he added.