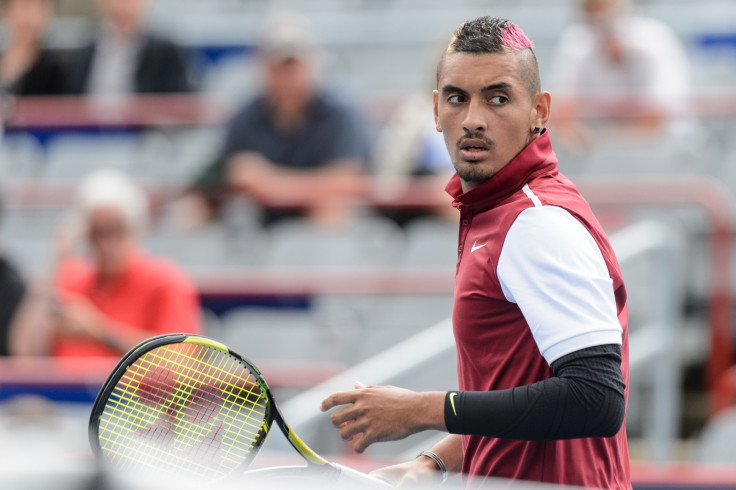 German tennis player Dustin Brown has defended Australian Nick Kyrgios saying that the authorities should just let him play tennis and not scrutinise his behaviour both on and off the court. Brown and Kyrgios were in action in the second round of the ongoing 2016 Wimbledon Championships, with the Australian winning in what was a nail-biting five-set game.
The match saw Kyrgios argue with the umpire. However, the German felt that such displays of emotion are common on the court and just part of the Australian's style.
"I'm pretty sure that everyone that knows Nick knows he is a great tennis player. You know that if certain things happen or if there are a few bad calls - I mean all of us have gotten upset on the court for bad calls, especially in certain moments. It's the same thing back in the day when John McEnroe was playing. You knew exactly what you were going to get", he said, as quoted by Tennis.com.
The 21-year-old who has reached the quarter-finals of both the Wimbledon and Australian Open in the past, is in the news more for his off-field controversies and bad boy image. His girlfriend sledge against Stan Wawrinka last year created controversy, which led to a number of ex-players and fans criticising his behaviour.
"I was not any better or worse at 21. The guy is No.18 in the world. The guy is 21. Let the guy play tennis. I am sure in a few years he will also have that sorted, and then he's going to get better", he added further.
Kyrgios will not be seen at the upcoming 2016 Rio Olympics after pulling out of Australia's Olympic squad due to what he felt was "unfair and unjust" treatment from the Australian Olympic Committee.