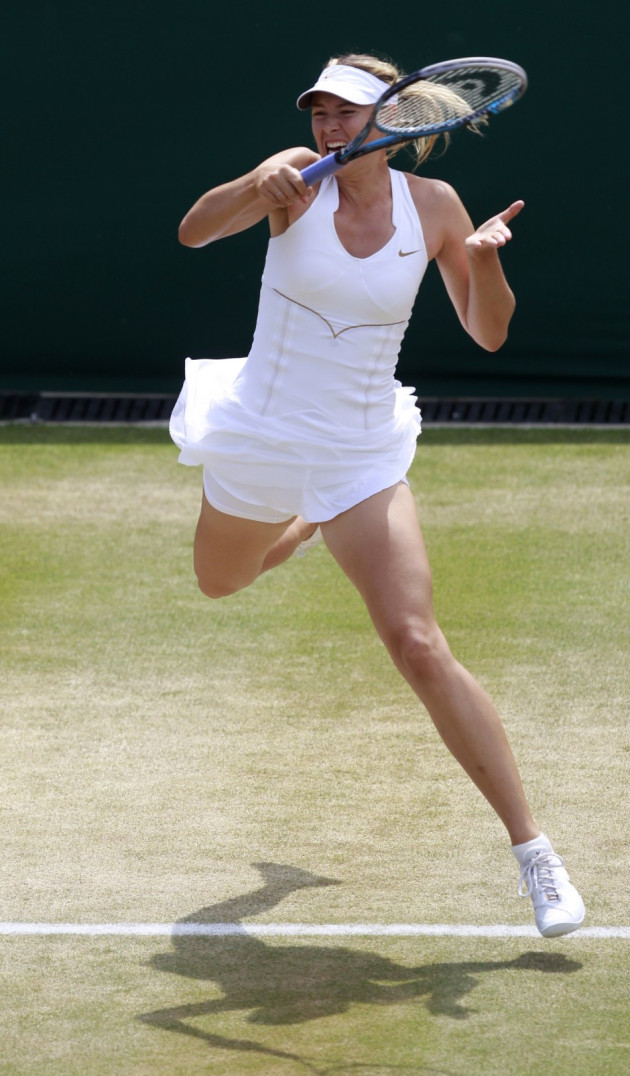 Wimbledon Day 10 - Order of play
Wimbledon favourite Maria Sharapova is the only woman in the semi-final draw to have won a grand slam title but she remains wary of the threat posed by the unheralded trio that stand between her and the championship title.
The Russian takes on Germany's Sabine Lisicki, a tournament wild card, for a place in Saturday's final; while the other finalist will be decided in the match between fourth seed Victoria Azarenka and number eight seed Petra Kvitova.
"In one sense, they're coming up, because they're reaching the bigger stages of the grand slams and they're trying to win their first one as well," the 24-year-old told The Sun.
"But I also feel it's not the first time I'm seeing them in the draw or seeing them at the tournament. It's not like they're 15 or 16 years old."
21-year-old Lisicki reached the last eight at Wimbledon two years ago before injury halted her progress.
"I'm here as a wild card. I'm here in the semis. I'm going to go out there and fight and give it all I have," she said.
Sharapova takes on Lisicki in the second match on Centre Court today, with the first semi-final between Azarenka and Kvitova.
Azarenka's appearance comes just three months after the 21-year-old Belarusian contemplated a break from tennis after a first-round defeat at a tournament in Doha, Qatar.
"After Doha I didn't really want to play tennis. I just wanted to go home and rest," Azarenka told The Sun.
"My mum asked me, 'What are you going to do?' I said, 'I'm going to study'. She laughed out loud. She knew I was just in a bad place. She knows that I like to study, but she also knew I'd just get bored, because tennis is what I really love."
Women's Semi-finals Schedule for Thursday, June 30, 2011 of Wimbledon 2011
Centre Court - 1300 BST
[4] Victoria Azarenka (Blr) v [8] Petra Kvitova (Cz)
[5] Maria Sharapova (Rus) v Sabine Lisicki (Ger)