Windows 10 users can now alter the default login screen background with a single-click, thanks to the release of Windows 10 Login Background Changer utility from some independent GitHub developers.
Note: Users are advised to back up existing system settings by creating a System Restore point in Windows 10, just to be on the safer side in case something goes wrong while using the screen background changer utility.
Interested users can follow the steps outlined below to change the login screen background for Windows 10:
Step 1: Download the Windows 10 screen background changer from the developer source link (for free): W10 Logon BG Changer, and then unzip it to a desirable location on your computer.
Step 2: Run the program by double-clicking the .EXE file, and accept the warning that tells you to proceed at your own risk.
Step 3: You should now see a preview of your Windows 10 login screen, along with a number of options in a rather crude interface. Pick or change the background to an image of your liking by selecting one from your local storage, or choose a solid colour (including the currently-selected Windows accent colour). The options are pretty self-explanatory and should not be a hassle for you.
Step 4: After you have made your choice with the background colour and options for the login screen, just click apply, and you are done.
Step 5 (optional): Besides, the program enables you to change optional UI features like user information or networking/power icons in the bottom-right corner. However, these changes might break certain functionality on your system as warned by the developers.
UPDATE x1: If you run into login issues after using this program, try the following fix to get your computer back in working state without having to reinstall everything: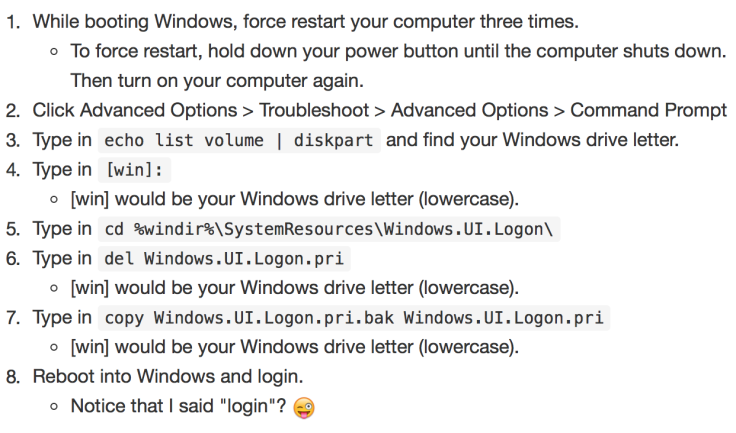 [Source: Redmond Pie]