How to upgrade from Windows XP to Windows 10 for free without data loss
A simple guide to upgrading to Windows 10 without data loss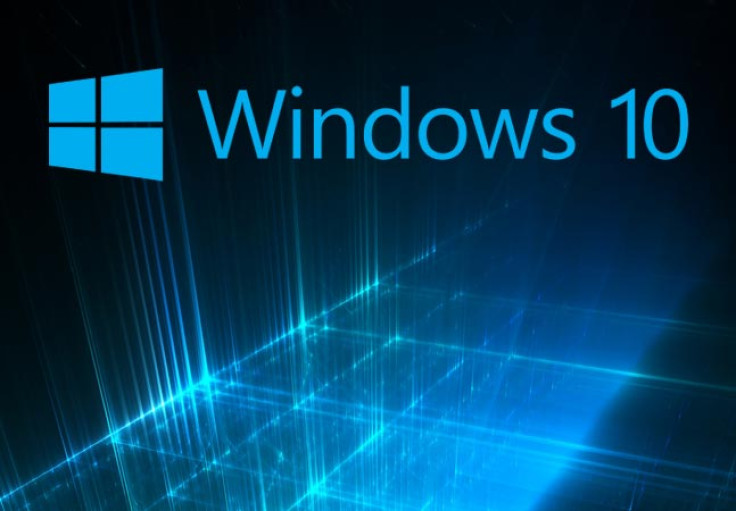 Microsoft recently rolled out its newest iteration of Windows the Windows 10, with a free upgrade option for users running Windows 7 or Windows 8.1 on their PCs.
However, those who are running Windows XP on their computers will have to take the longer route of upgrading their existing software to Windows 7 and then upgrade to Windows 10, without losing any data of course.
Clean or fresh installation of Windows 10
Alternatively, Windows XP users may opt for a fresh or clean install of Windows 10, using the direct ISO download files from the Microsoft website and then try installing the same with Windows media creation tool.
Note: If you are following the fresh installation method, you will be unable to save user data to Windows 10.
With due credit to folks at Bidness Etc, here is a complete step-by-step guide to upgrade Windows XP to Windows 10 without data loss.
System Requirements
Before you begin the upgrade process, check out the official system requirements to ensure your PC meets the minimum requirements to install Windows 10:
Processor
1 gigahertz (GHz) or faster processor or SoC
RAM
1 gigabyte (GB) for 32-bit or 2GB for 64-bit
Hard disk space
16GB for 32-bit OS 20GB for 64-bit OS
Graphics card
DirectX 9 or later with WDDM 1.0 driver
Display
800x600
Purchase Windows 10 license
There is no free direct upgrade option available for Windows XP users. Hence, after you have verified the system requirements for installing Windows 10 on your PC, you might opt to purchase a Windows 10 Home license for $119.99 or the more advanced Windows 10 Pro version for $199.99 via Amazon.
However, if you proceed with this method, you will be forced to do a clean or fresh install, as Windows 10 does not support upgrade feature on older Windows XP software.
How to upgrade from Windows XP to Windows 10 for free without data loss
To ensure a hassle-free upgrade (without purchasing license) from Windows XP to Windows 10, you need to first upgrade to Windows 7, followed by a direct online update to Windows 10.
Download Windows 7 ISO files from the following third-party links, as Microsoft has stopped offering online ISO downloads for the same:
Windows 7 32-bit Ultimate x86 English
Windows 7 64-bit Ultimate x64 English
Windows 7 32-bit Professional x86 English
Windows 7 64-bit Professional x64 English
Windows 7 32-bit Home Premium x86 English
Windows 7 64-bit Home Premium X64 English
After you have downloaded the necessary ISO file for your computer architecture (32-bit or 64-bit), just create a bootable installation media to perform the upgrade. Note: You will need an 8GB flash drive to be connected to the PC, before you begin the procedure.
Download the Windows 7 USB/DVD download tool from the Microsoft website, and then install and run the tool.
The tool will prompt you to select the downloaded ISO file. Just navigate to the location of the file and hit Next.
Select the media type as USB Device and then choose your USB device from the following screen. At this moment a warning message should appear notifying you that the device will be completely erased.
Just choose Yes and the bootable drive will get created.
Now that you have successfully upgraded Windows XP to Windows 7, all the user data will be retained from the previous version. You can now upgrade to Windows 10 without losing data, via the Media Creation tool: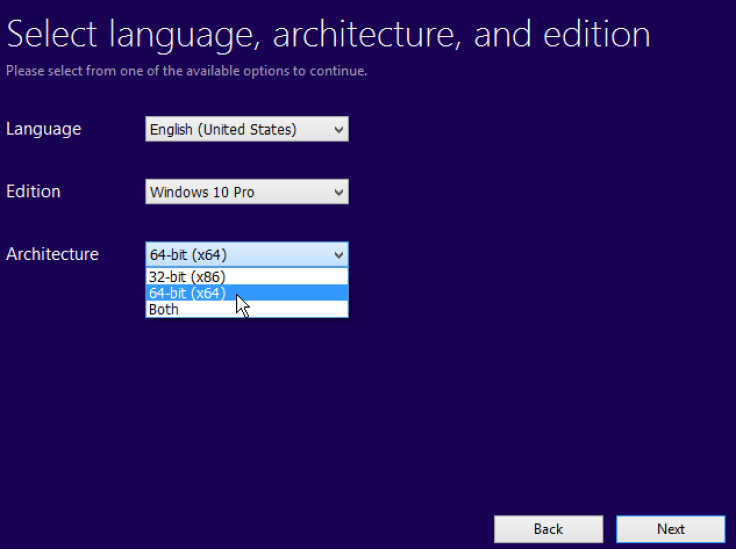 Download Media Creation tool based on your PC architecture from the official Microsoft website
Install the tool once download completes and then launch it
You will get two options: 'Create installation media for another PC' and 'Upgrade this PC now.'
Choose the second option and hit Next
Then select your language, system architecture and preferred edition of Windows 10
A prompt appears on the screen asking you to choose installation media. Just select a USB device and the setup copies necessary files to installation media.
Wait until the installation media is created, and then follow the onscreen instructions to upgrade your existing OS to Windows 10 while preserving user data and settings
At the time of installation, you will be prompted to enter the Windows 10 license key. You can just hit next or continue, as the setup will take the default license key for the upgrade.
[Source: Bidness ETC]
© Copyright IBTimes 2023. All rights reserved.