Microsoft's Windows 8 is set to be available on a lot of smaller screen tablets, with Acer announcing the first of many on Monday.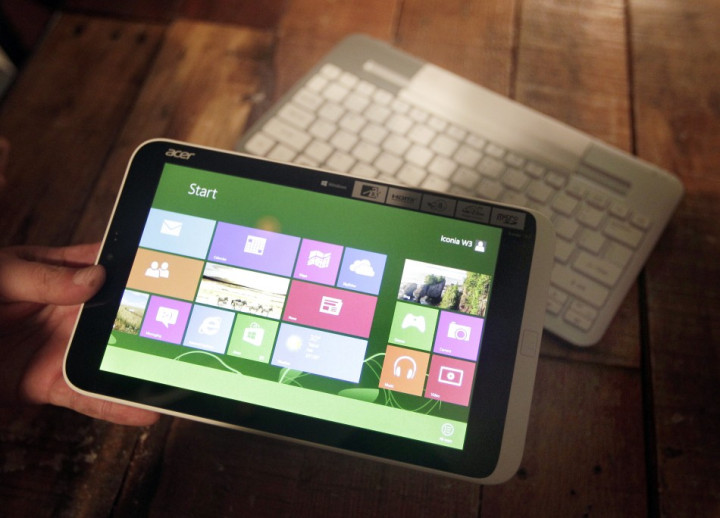 Microsoft launched its radically redesigned desktop operating system seven months ago to reflect the seismic shift towards tablet computing. Since its launch we have seen a huge array of devices running the operating system but smaller tablets have been conspicuous by their absence, but that is all about to change.
At the Computex trade show in Taipei, Acer has launched the Iconia W3, an 8in tablet running a full version of Windows 8 which is the first of an expected glut of many similar devices. Acer is evening throwing in a free copy of Office Home and Student 2013.
Last year saw an explosion of 7in Android tablets with the likes of the Google Nexus 7, Amazon Kindle Fire HD and the Barnes & Noble Nook HD all proving popular thanks to their compact size and budget pricing. Apple jumped on the bandwagon later in the year with the launch of the iPad mini.
So far Windows 8 has been seen on 10in tablets but has yet to capture a significant slice of the market away from the all-dominant iPad and the likes of the Android-powered Samsung Galaxy Note 10.1 tablet.
Create, Read, Work
"With the Iconia W3, Acer is giving those who create, read, work and play in the Windows environment a device they can hold in one hand that does it all," Acer chief marketing officer Michael Birkin said in a statement.
The tablet will go on sale this month (in the US at least, it'll be August before it arrives in the UK) priced at €329 (£280) for the 32GB version, which should make it competitive at least, with the price likely to drop even further when pre-orders begin this week.
The move from 10in devices to smaller tablets was set in motion at the end of March when Microsoft sent out a letter telling manufacturers it was lowering the bar in terms of hardware specifications for devices running Windows 8.
Up to that point any laptop//tablet using the new OS had to have a screen resolution of at least 1,366 x 768, but Microsoft will now allow devices with a resolution of 1,024 x 768, paving the way for a slew of smaller tablets to be announced.
Decline
Sales of traditional PCs have been in decline for a number of years and just last week research company IDC announced it was predicting a worse-than-expected 8% drop in sales once again this year. While desktops and laptops are struggling, tablet sales continue to soar, with an expected growth of 56% in 2013.
Microsoft has traditionally not classified tablets as PCs, though the official line seems to have changed with Frank X. Shaw, Microsoft's communications chief finally admiting that iPads should be classified as PCs.
Microsoft is also said to be working on a 7in version of its Surface tablet, and with more 7in and 8in Windows 8 tablets set to be launched in the coming months from the likes of Asus and Samsung, it's clear the term PC is no longer going to be associated with hulking black boxes sitting in the corner of your living room.