Smartphone sales figures suggest that in certain markets Microsoft's smartphone platform is gaining traction, while Android and Apple continue to dominate worldwide.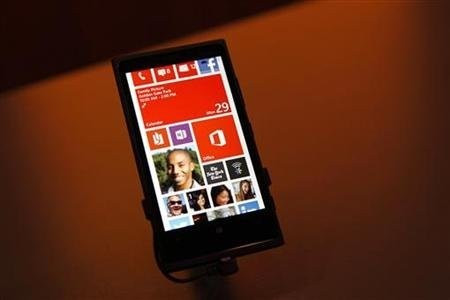 Globally Windows Phone is still a minnow in relation to the all-dominant Android and iOS, but in some specific markets in Europe it appears to be gaining ground on the more established platforms.
According to the latest smartphone sales data from Kantar Worldpanel ComTech, Windows Phone is experiencing "strong European growth" in particular in Britain and Italy with market shares hitting 5.9 percent and 13.9 percent respectively - up from just 2.2 percent and 2.8 percent at this time last year.
The data relates to smartphone sales in the 12 weeks up to 23 December, 2012, taking in the vast majority of the lucrative Christmas period.
Dominic Sunnebo, global consumer insight director at Kantar said: "It has been far slower than Microsoft would have liked, but Windows Phone is now starting to gain respectable shares in a number of key European countries.
"However, its performance in the Chinese and US markets remains underwhelming. As the two largest smartphone markets in the world, these remain key challenges for Microsoft to overcome during 2013."
While Windows Phone may be making strides in certain markets, it is Android and iOS which dominate in all the key smartphone markets around the globe. Android remains the number one operating system in the majority of countries such as Britain, China, Spain, Australia and Germany, however iOS is number one in Japan, and the key US market.
Perform well
iOS continues to perform well in the US, holding half of the smartphone market for two consecutive quarters and taking two-thirds of the rapidly expanding Japanese smartphone market.
Sunnebo said: "At the end of 2012 the global OS picture shows Android on top, but clearly the rate of growth it experienced over the past year is beginning to slow as easy wins from first time smartphone buyers begin to reduce."
Looking at smartphone manufacturers in particular, Samsung continues its domination claiming 35 percent of smartphone sales here in the UK, though Apple has gained ground and now commands 32 percent of the UK market.
Nokia, which has been suffering of late, rallied somewhat with sales up 50 percent compared to the same period last year, to give the Finnish company 6.2 percent of the market. This would account for the growth in the Windows Phone platform too, as Nokia is one of Microsoft's main partners with its Lumia range of devices.
A third of all smartphones bought in December were bought as gifts in the lead up to Christmas according to Kantar, with the BlackBerry 9320 named as the most popular gifted handset during the month, followed by the Samsung Galaxy Ace and the iPhone 4S.
Smartphone penetration in the UK hit 62 percent during the period in question, with 82 percent of all phone sales being smartphones.