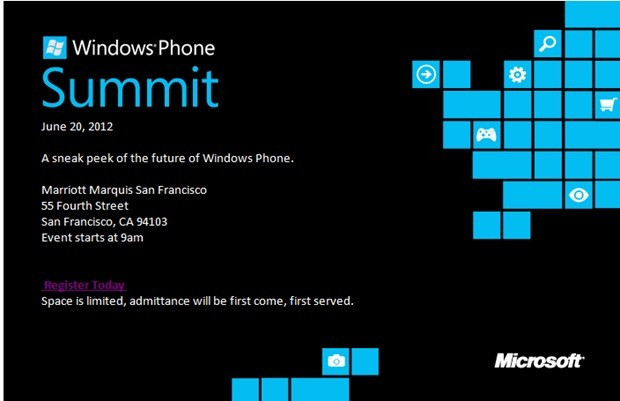 Microsoft's forthcoming mobile operating system - Windows Phone 8 (WP8) - is already making waves in the smartphone user community while simultaneously drawing comparisons with the Android software powering next-gen smartphones like the Samsung Galaxy S3. WP8 has been described as Microsoft's attempt to make their mobile OS as open to developers as the Android and Apple's iOS are.
The new software - codenamed Apollo - brings a number of interesting features - these include multi-core processors, three new screen resolutions (WVGA at 800 x 400, WXVGA at 1280 x 768 and True 720p at 1280 x 720), data management tools and Windows 8 integrated apps (like the new Skype app), as well as existing cutting edge innovations like Near Field Communication (NFC).
The WP8 could well be set to take on the more established Android and iOS software options. The question, then, is should you upgrade to a new smartphone like the Galaxy S3 or the HTC One X or wait for a smartphone with WP8.
Most schools of thought concur that while Windows Phones do OK in terms of staying abreast of hardware-related technological advancements, software support has been a bugbear. Microsoft clearly seems intent on addressing that problem and has offered a complete interface revamp. WP8 should be the launch pad that allows Microsoft to compete with Google and Apple in the smartphone space.
"Windows Phone 8 is about investing in the future of the platform," said Greg Sullivan, senior product manager at Microsoft for Windows Phone, according to a column on CNET, adding, "It gives us the necessary headroom to continue to grow the device capabilities. It's important for consumers, but it's also really important for developers and hardware manufacturers as we move forward."
"We architected Windows Phone 8 in a way to drive full application compatibility so that every existing application will continue to run," says Microsoft's Larry Lieberman, according to The Verge. There is something, though, implicit in Microsoft's launch information that is rather interesting, particularly as explained by this PCMag report. Essentially, the company has admitted no Windows phone presently in the market can actually run WP8 because of the switch to the new Windows NT Kernel. Instead, Microsoft is releasing Windows Phone 7.8, which offers home screen customisation and a sprinkling of small-time features only. WP8, Sullivan was quoted as saying in the PCMag report, will come in the fall.
However, we return to what WP8 does actually offer and the biggest of these is a transition to the Windows NT Kernel and related operating system elements termed as Windows Core. Basically, this core architecture is the same system blueprint found in the desktop version of Windows 8 and one of the many benefits this addition is expected to accrue relates to significant performance benefits.
"Developers will be able to leverage one codebase to drive an application," said Lieberman, adding, "They can use one code base to build applications that will run across Windows Phone and Windows 8 devices. This means is that it's going to be radically simpler for games studios to port their games to Windows Phone. Developers will be able to build games for Windows and Windows Phone at the same time."
Other refinements expected or announced with WP8 include Microsoft's Live Tiles feature (which should make the interface on Windows Phone devices easy and intuitive) and the abundance of native apps - crossing the 100,000 mark - should be strong plus points. However, given the confusion of Windows Phone 7.8 and the future WP8 update, it could happen that hardware running 7.8 may find WP8 updates incompatible, forcing users to either upgrade phones or be stuck with older software.
Meanwhile, Microsoft will also update Internet Explorer 10 on the WP8 package to include a phishing filter and the company's SmartScreen URL reputation system, as well as Nokia Maps and other enterprise/business-related features.
"In some ways...we regressed in terms of enterprise functionality from an IT pro standpoint with Windows Phone 7," admits Sullivan, noting, "With this shift to the Core, we will regain and attract beyond what we had [in Windows Mobile 6.5] in terms of the IT pro features."
Windows Phone 8 Devices
We already have news about forthcoming WP8 devices, thanks to a report on Verge which relied on an informed source from the house of HTC. The report indicates the Taiwanese manufacturer is set to launch three classes of WP8 devices - Zenith, Accord and Rio.
The Zenith is expected to cater to high-end customers and should come with a 4.7-inch Super LCD 2 display, a quad-core processor, NFC support, an eight megapixel camera with 1080p video recording and 42Mbps HSPA+. The next is the Accord range and these are expected to come with 4.3-inch screens and dual-core processors, while the budget line - Rio - could have only a 4-inch WVGA display, 14.4 Mbps HSPA connectivity speeds, a five megapixel camera with 720p video capture and a Snapdragon S4 processor.
What it Boils Down to
Nevertheless, in the final analysis, assuming future smartphones running WP8 are comparable, in terms of specifications, to present powerhouses like the Galaxy S3 and the One X, the point that could settle this is user experience and the user interface. The Galaxy S3 and the One X, for example, run Android 4.0 (Ice Cream Sandwich) and the combination of cutting-edge software, advanced cameras and high-end hardware specs means they set the standard for forthcoming Windows phones. To help settle that point Microsoft is also offering options to further customise the home screen on those new Windows devices, besides adding open source support for tweaks and apps from third-party developers.
As the CNET column noted, by and large WP8 should offer similar features to those available on Android-powered smartphones. This means if you are a Nokia (Lumia 900) or HTC (Titan) fan, you could maybe opt for these instead of an Android device. However, do remember there is the issue of transitioning from Windows Phone 7.8 to WP8. If the aforementioned reports are correct, then WP8 may not run on the phones you purchase today; you will have to upgrade hardware in order to access that software.
However, considering the potential of WP8, it might be worth your while to wait for the release of WP8 phones from Nokia and HTC. They will have ground to make up against the Android and iOS devices and so you can expect interesting deals and bargains, as the mobile manufacturers and Microsoft look to jumpstart their partnership, again.