England batsman Nick Compton has been named as one of Wisden's five Cricketers of the Year, after a scoring 1,494 first class runs last year at the stunning average of 99.6. The honour of being named to Wisden's list is only given once in any cricketer's career.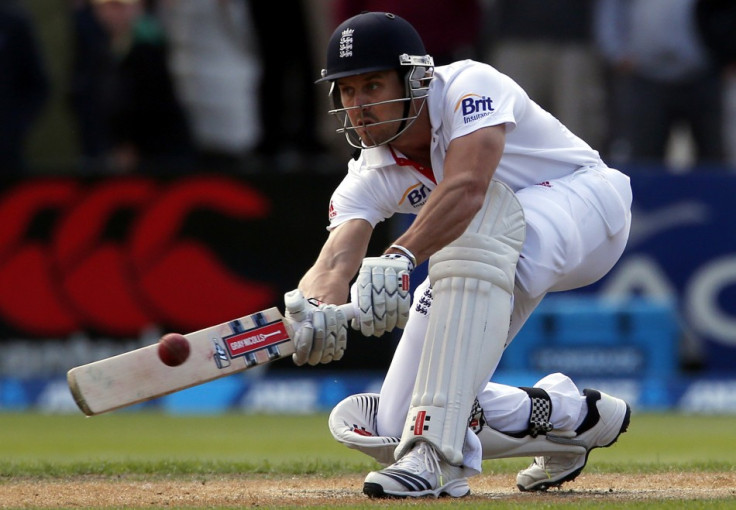 The 29-year-old Somerset top-order batsman has a total of 2,990 career runs for the county, at an average of 65, with seven centuries, 15 half-centuries and a top score of 254 not out. He has also represented Middlesex, for whom he scored 2,834 runs at 34.14, with eight centuries, 11 half-centuries and a top score of 190.
Compton's form earned him a call-up to the England squad for the November tour of India, where he made his Test debut. And it didn't take him too long to translate his first class form to Test runs. He finished the tour with 208 runs at an average of 38.7 and a top score of 57; impressive stats when one considers that making a debut in the Indian subcontinent is never an easy task.
The 123-run opening stand with captain Alastair Cook in the first Test at Ahmadabad and the 165-run stand in the third Test at Kolkata were both significant partnerships. But it was probably the 231-run stand with Cook against New Zealand that established him as a key member of the Test squad.
Compton's maiden test century (117) played a large role in turning around a disastrous start to the first Test and ensuring England salvaged a draw. He finished the tour with 232 runs at 46.4 and two centuries to his name.
And with the summer bringing yet another edition of The Ashes, Compton and Cook will have the responsibility of laying solid platforms for the England's highly-rated batting line-up to attack a seemingly jaded Australian side.
South Africa Rule Wisden
Meanwhile, newly crowned No 1 in Tests, the South Africans ruled the Wisden list, with three players named: veteran all-rounder Jacques Kallis was joined by Hashim Amla and Dale Steyn.
Kallis' record at the international level really needs no introduction. And all three - Kallis, Amla and Steyn - played key roles in absolutely destroying England, at home, in last year's Basil D'Oliveira Test series. Amla finished as top scorer with a staggering 819 runs at 120.50 and a best of 311 not out. Kallis was not far behind with 455 runs at 65.50 and four wickets to boot. And Steyn was at his unplayable best, with 15 wickets at 29.20.
The fifth player named to the list was West Indies' Marlon Samuels, who, despite the 2-0 series defeat in the summer's tour of England, finished with a century and three half-centuries to his name.
Leading Cricketer of the World
The honour went to Michael Clarke, who becomes the third Australian, after Ricky Ponting in 2003 and Shane Warne in 2004, to win the title. Among Clarke's highlights was the magnificent 329 against India in January and tons against South Africa helped him to over 1,500 runs, from Tests, in 2012.