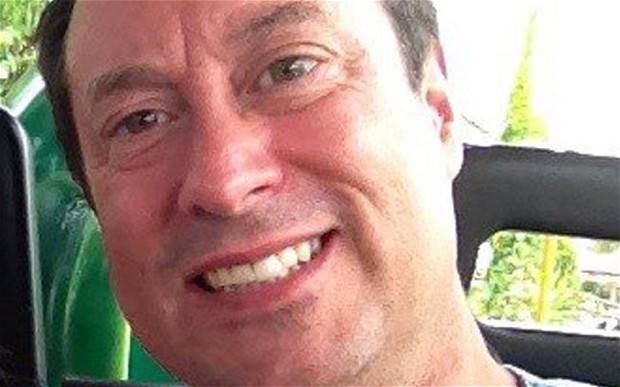 "Wolf of Shenfield" banker Robin Clark who was shot in the leg last month, ended up back in hospital after just a few hours into his first day back at work.
The Mirror reported that co-workers at RP Martin donned balaclavas, snuck up behind Clark and shouted "bang!" very loudly in his ear. The 44-year-old collapsed to the floor in shock, reopening the fist-sized wound in his injured leg in the process.
It happened only weeks after he was shot in the leg by an unknown gunmen in Essex.
Financier Clark had be whisked straight to hospital where he was given a blood transfusion and sent home to recuperate again.
It was a tough return to the world of finance for Clark, who was reportedly having money trouble before he was shot last month.
Clark was attacked at Shenfield train station shortly after leaving his £2.2m home in Ingatestone, Essex.
An RP Martin spokesman told the Brentwood Gazette at the time of the shooting: "We are aware of the incident and are giving Robin all the support we can."
Speaking after the attack, Clark said: "I have no idea why someone would want to hurt me like this."