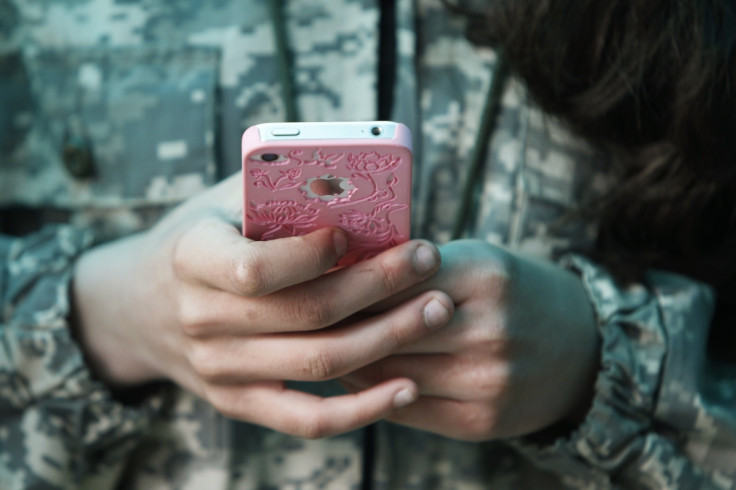 An article stating that a woman in New Mexico was arrested after calling her former boyfriend 77,639 times in one week has turned out to be a hoax.
The fake story posted on World News Daily Report, a satirical website, claimed that Linda Murphy also sent 1,937 emails, 41,229 text messages, 217 sung messages, and 647 letters in the same seven-day period.
The bogus report read: 'Linda Murphy, who has an history of obsessive compulsive behavior, would have badly taken her breakup with William Ryans, with whom she had had a relationship for three weeks. She is accused of using up to three phones at once to call him, 24 hours a day, on his cell phone, home number and at work. The woman would have ingested large quantities of energy drinks and amphetamines to remain awake and would have gone sleepless for a week, calling her ex nonstop.
"'My client is profoundly relieved that Ms. Murphy is finally behind bars,' stated the plaintiff's lawyer, J.D. James Kilroy. 'He hasn't been able to sleep, work or enjoy life in any way, for more than a week. He was having a hard time thinking clearly and was nearing depression, it was about time the harassment ceased. Now all we want is for Ms. Murphy to get the medical help she needs, and for the law to keep her away from my client.'
As the story went viral, many Twitter users expressed their opinion of the situation.
Few media outlets picked up the story without confirming the validity of the content.
However, the story has no truth to it and the woman in the mug shot is an Oklahoma City woman named Cierra Reed.
Reed, who was arrested back in 2009 after she crawled into a McDonalds drive-through window, took to her Facebook account to clear the rumours.