There seems to be a growing interest in the sexual orientation of the comic world's superheroes and now it has been revealed that DC comics' Amazon princess (alias Diana Prince) is also bisexual. The character's writer Greg Rucka told Comicosity that Wonder Woman had "obviously" been in relationships with other women.
"When you start to think about giving the concept of Themyscira its due, the answer is, 'How can they not all be in same-sex relationships?' Right? It makes no logical sense otherwise. It's supposed to be paradise. You're supposed to be able to live happily. You're supposed to be able... to have a fulfilling, romantic and sexual relationship. And the only options are women," Rucka explained to the comic news website, stressing that in such an environment the concept of gay cannot exist because there were no other options until Steve Trevor came along.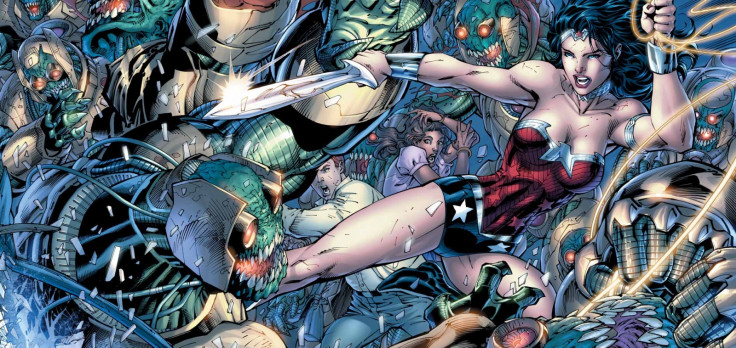 However, in the upcoming film, starring Gal Gadot as Dianaand Chris Pine as Steve, the warrior princess is definitely portrayed as heterosexual and Rucka was quick to defend DC for the move.
"I really don't like the idea that there are people out there who might think DC is being mealy-mouthed about this. They're not," he said. "No one wants to be taken out of context by ignorant people, but nobody at DC has ever said, 'She's gotta be straight.' Nobody. Ever. They've never blinked at this. They would, I think, like any business, prefer this not be an issue to anybody. But most of us human beings would also really rather this not be an issue for anybody anymore. It is what it is. This is how the Amazons live."
The writer is currently working on the new Rebirth comic book series of Wonder Woman to commemorate her 75th year in print and the film is set to release on 2 June 2017.
Check out some of the Twitter responses to Rucka's announcement: