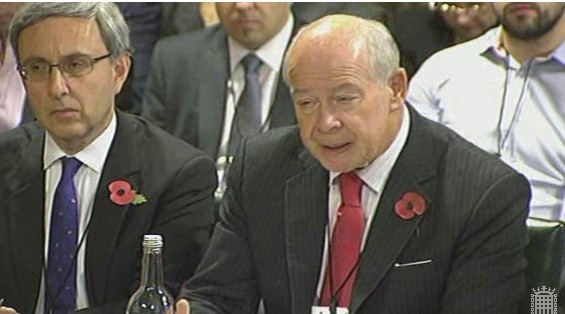 Consumer Credit Trade Association's boss has claimed that the group has only received 36 complaints against payday loan companies, so far, in 2013.
Speaking at a House of Commons Business, Innovation and Skills Committee hearing, CCTA's chief executive Greg Stevens told politicians that only 36 complaints have so far been filed this year and 19 of those came from one person.
Stevens also claims that only 15 complaints were made to the trade body in 2012.
"The feedback from our members is that the sector is changing and we'd be concerned if there were more complaints," said Stevens.
"But we have asked the Citizens Advice Bureau and others for more evidence, in case studies and statistics, more granularity with what type of complaints there are and what has deemed to go wrong."
However when Labour and Co-operative MP for West Bromwich West, Adrian Bailey, asked what those 36 complaints were about, Stevens said he didn't know.
"You criticised other people for not providing 'granularity', yet you cannot provide the details [about the 36 complaints]," said Bailey.
Stevens added that the problem with the increase in people borrowing expensive credit is not necessarily the payday lenders' problem but it is more indicative of the lack of credit in the market.
'Better Than Banks and Credit Cards'
The UK payday lending sector is worth £2bn ($3bn, €2.3bn) in the UK. The sector in 2013 has doubled from that of 2008 to 2009.
Current figures show that this corresponds to between 7.4 and 8.2 million new loans.
Despite these loans being described as one-off short term loans, costing an average of £25 per £100 for 30 days, up to half of payday lenders' revenue comes from loans that last longer and cost more because they are rolled over or refinanced.
Interest rates on the short term loans can reach highly inflated levels.
Wonga has recently bumped up its representative APR of 5,853% on its website.
Wonga's Head of Regulatory and Public Affairs Henry Raine defended the group and said that the sector is better than banks and credit cards.
Regulators Crack Down on Payday Lenders
In March this year, the Office of Fair Trading (OFT) gave 50 payday lenders, which account for around 90% of their market, three months to change their business practices or risk losing their licences.
The orders were delivered in a statement on the OFT's website, after it uncovered widespread evidence of irresponsible lending and failure to comply with required standards.
In July this year, 15 payday loan companies left the market ahead of the strict deadline that forces them to prove that they have reformed "irresponsible lending" practices.
The watchdog said that 14 lenders wrote to the OFT stating that they were leaving the market while one firm said it had ceased operating altogether.