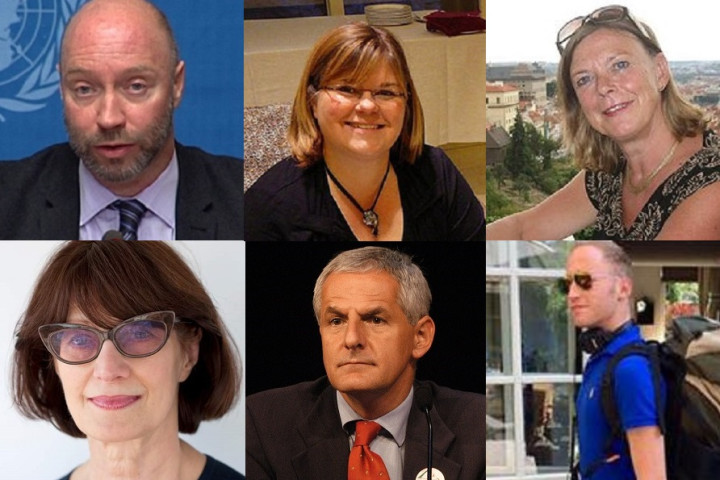 World Aids Day 2014 will be tainted by the loss of the six HIV scientists killed in the MH17 plane crash in July.
Joep Lange, Jacqueline van Tongeren, Glenn Thomas, Lucie van Mens, Martine de Schutter and Pim de Kuijer died on route to the 20th International Aids Conference in Melbourne, Australia.
The loss was tangible. Françoise Barré-Sinoussi, president of the International Aids Society (IAS), said at the time: "The extent of our loss is hard to comprehend or express. We grieve alongside all of those throughout the world who have lost friends and family in this senseless tragedy."
Four months on and the scientific community continues to mourn their friends and colleagues – with this year's World Aids Day serving as a reminder of their legacies.
Owen Ryan, executive director of the IAS, told IBTimes UK: "Coming out of Melbourne it was hard to miss how profound that moment was to really reflect and recognise the loss of our friends and colleagues and the need for solidarity. For us even five months later it still feels very personal and very close."
One of the scientists killed in the crash was Joep Lange, a former president of the IAS. Lange, who was 59, was one of the pioneering researchers of antiretroviral therapy and an advocate of bringing affordable Aids medication to developing countries.
"A lot of the fundamentals that we now accept as essential to the response to HIV started with Joep years ago," Ryan said. "Especially around rolling out treatment early to people in less developed countries, particularly southern Africa. He was a big champion of that before that was a popular rallying cry and is now at the heart of the HIV movement, so his work is at the core of everything we do. The UN Aids target and its report that they're putting out around the new efforts for reaching people with HIV are all built on Joep's research.
"Joep's legacy though extends for decades and will always be at the centre of our work."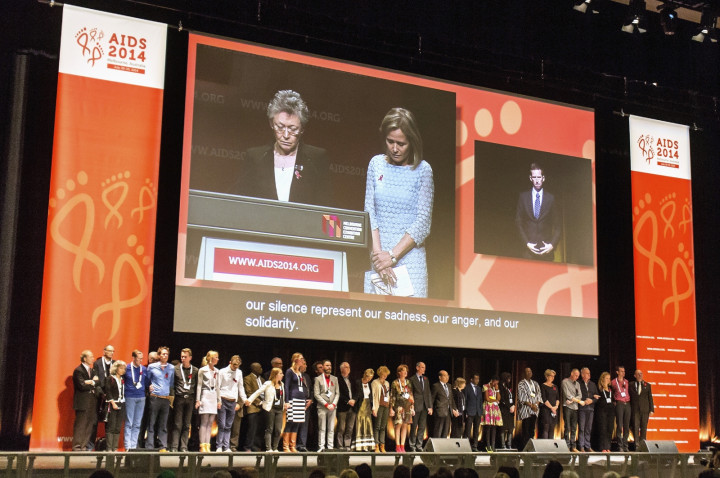 Ton Coenen, executive director of the Aids Fonds and STI AIDS Netherlands, told IBTimes UK: "In the Netherlands especially it's still felt very strongly. Also given that the MH17 disaster is still a sensitive topic in the Netherlands. Of course when you look at the people we lost, all of them had great contributions to the fight against Aids and I think especially when you look at the work Joep Lange did that will be felt for many many years, and the same goes for all the others."
Jacqueline van Tongeren was an ArtAids board member and partner of Lange. Glenn Thomas was the media relations coordinator at the WHO. Martine de Schutter was the programme manager of Bridging the Gaps at Aids Fonds, and worked to make Aids treatments accessible to everyone.
Pim de Kuijer was a political activist and parliamentary lobbyist for Stop Aids Now! He worked to expand and build upon the quality of the Aids effort from the Netherlands to developing countries.
Finally Lucie van Mens was the director of programme development and support for the Female Health Company, which makes and sells female condoms – which Coenen points out was a long-term project to increase their use, as it is an area currently under focused and not utilised.
"When you look at the profile of all of them, especially together, you get a very broad profile of what HIV is about. It is about treatment, it is about prevention, but it's also about the rights, involving politics. In all of that there are enormous losses," he said.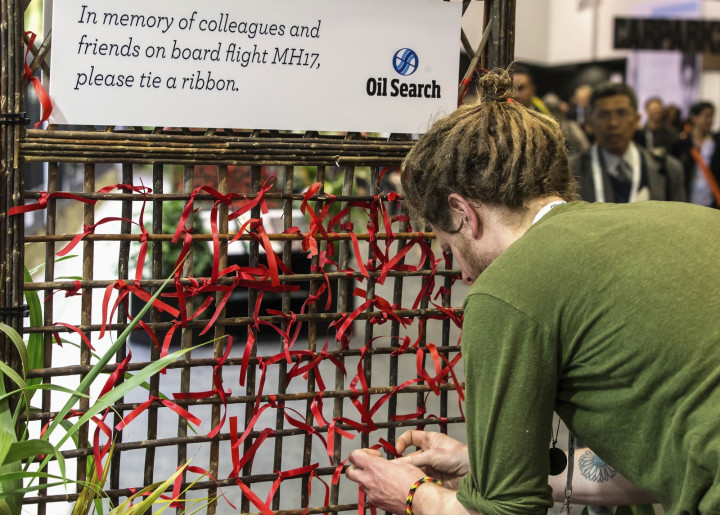 The scientists will be commemorated at the Aids conference in Vancouver next year.
As well as this, both Ryan and Coenen said there has been a renewed sense of purpose among the Aids scientific community.
"When you look at the 30 years that we've been dealing with HIV, of course many lives have been lost and I think one of the strengths of the Aids movement is that these losses are very well recognised and remembered. But we also move on and we build on the work of the people who were lost," Coenen said.
"It's important that we build on their legacy, and that the loss of five people I knew very well for a very long time, it's a huge loss on a personal level and a professional level. But we do try to build on their legacy and make sure that the work goes on."
Ryan added: "I think it's brought us together as a larger group. I think we understand each other's loss well. We're a community that's built on recognising loss and rallying together in response.
"There's definitely a renewed sense of why we got in this game. Joep's legacy is a great reminder of 'this is why we're doing this, this is why this is important, we have to do this now'. There's a real energy there – not that it wasn't there before, but it's more clearly defined now than it ever has been.
"We mourn them. There are many of us around who will carry on their work."