The number of people with dementia is on the rise. There are 850,000 people with dementia in Britain, a figure which is expected to reach one million by 2025 and two million by 2051. Despite being some of the most vulnerable in today's society, they are increasingly becoming victims of unrestrained cuts to social care spending. Austerity is hitting many, but those with dementia and their carers are reaching crisis point.
Since 2009-2010, councils have cut more than £4.6bn from adult social care budgets. According to a report from June, a further £1bn will be cut for older and disabled people in England over the next year, leaving tens of thousands of vulnerable people with reduced help in daily tasks, such as washing, eating, taking medicines, going to the toilet and dressing.
In order to meet these essential care needs, individuals with dementia are spending their life savings to shoulder the rising cost of support, or are reliant on unpaid carers – family members, friends and neighbours.
"The human and economic impact of dementia is truly staggering. It costs the UK in excess of £26bn a year, which equates to £30,000 per person with dementia," says George McNamara, head of policy at Alzheimer's Society. "Most striking of all is that people with dementia, their carers and families shoulder two-thirds of this cost themselves."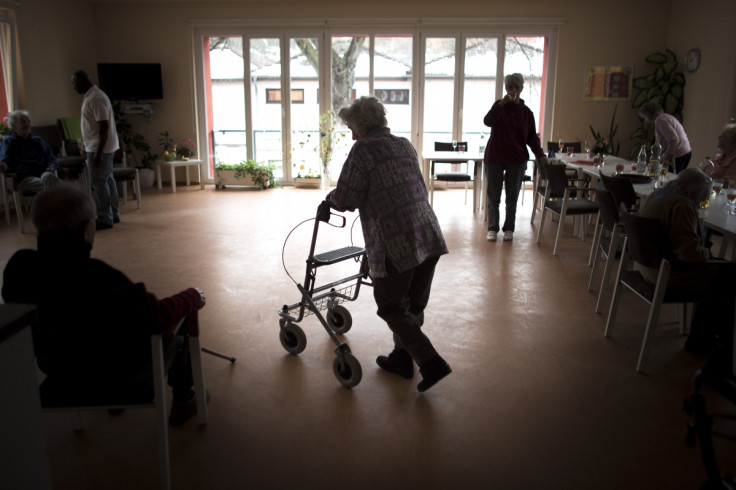 The result, he says, is an army of these unpaid carers who support a social care system that is on its knees. "If you have cancer or heart disease you know the care you need will be free on the NHS, but this just isn't the case for people with dementia whose priority needs fall under social care and support in the community."
Impact on patients
The impact of austerity on people with dementia has been devastating – with charities describing it as "collateral damage". As a progressive condition, people with dementia and their carers have to cope with the victim's deteriorating abilities over time. These changes include an increasing and fluctuating impairment in the person's capacity to make decisions.
As well as leaving thousands of previously eligible dementia patients without help, those still receiving publicly-funded care may be receiving poorer services because fees to care providers have been squeezed, resulting in staff shortages or reduced contact hours. Many care workers are only able to visit elderly individuals for just 15 minutes – meaning they have to pick and choose which care they will give during that short period.
For those whose vital local services have been cut without any alternative offered, it can spell people going into care homes early or hospital unnecessarily. Around 1-in-10 people with dementia living at home go into hospital needlessly because of substandard care, while the number of unplanned hospitals admissions via A&E units for people with dementia has soared.
While putting a strain on hospital services, the effect on symptoms of dementia can be extremely detrimental. Discharge to a care home becomes increasingly likely, as is the use of antipsychotic drugs. Life on a hospital ward can also be confusing and frightening for someone with dementia.
Even if an individual is able to receive some support at home, loneliness is a key issue. Research by the Alzheimer's Society last year found almost 10% of people with dementia leave the house just once a month or more.
Unpaid carers
As the population ages and the number of people living with dementia rises, so does the pressure on those providing their support. More than 670,000 people in the UK are estimated to be acting as primary, unpaid carers for people with dementia.
Although this saves around £11 billion a year, it can be an incredibly overwhelming experience and required carers to be provided with comprehensive support, including assistance with day-to-day caring, emotional support and planned access to breaks. Yet many are left to cope on their own. In 2013, the Carers Trust found only half of unpaid carers were given as assessment of their support needs.
Many carers are worse off as a result of reduced income from work and higher costs. According to 2014 research from the Centre for Economic and Business Research, 21% give up work or reduce their hours. But less than half of carers of people with dementia have been offered support at work (Employers for Carers 2014). A Carer's Allowance, available for those looking after someone for 35 hours a week or more, is paid at £62.10 a week.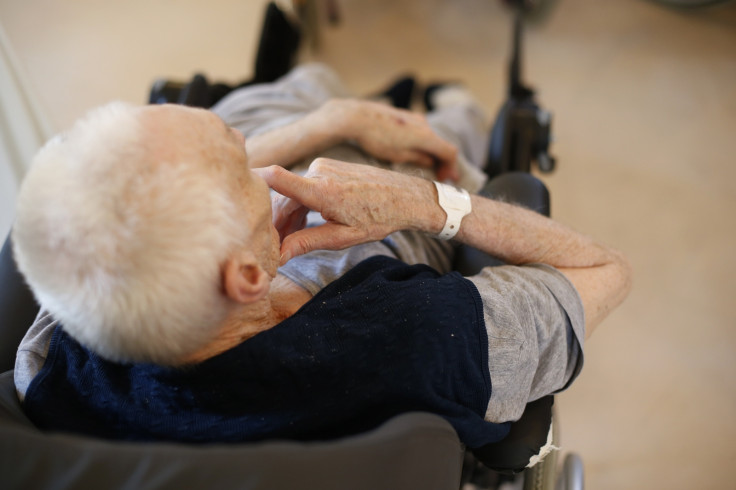 "Carers of people with dementia have been particularly impacted by cuts to local authority budgets. Many have been unable to access the appropriate quality and skilled care support they need to provide respite from their caring role," says Ruth Hannan, policy and development manager for Carers Trust.
"To add to these challenges, many services for carers such as carer support groups, one-to-one support and carer breaks have been cut or closed. The combination of these is making carers of people with dementia more isolated and under pressure. Carers Trust has called on the government to increase funding to social care to improve the lives of all carers."
With carers stretched to breaking point, so is care – resulting in more people with dementia being admitted to hospitals. The pressure is then shifted even further onto the NHS, which is struggling to cope with cuts to social care.
"Social services have been cut to the bone, increasing pressures on already stretched GP and hospital services," says McNamara. "The situation is unsustainable and threatens to push thousands of vulnerable older people, many with dementia, into crisis."
"Political parties must stop treating social care as the poor relation of the better funded NHS. The government knows that reform and full integration is a necessity, but this can't be achieved on a shoe-string budget. In November's spending review, we need to see serious investment in social care."