When Emma's son Ben was diagnosed with autism aged three, she knew that it would change the lives of their whole family. Now a young man aged 17, Ben has made enormous progress and communicates well with others. He is, in many ways, a typical teenager, with interests and mood swings that do not differ much from any other.
In the UK, there are around 700 000 people like Ben who live with autism. While this number suggests the condition is not rare, it still largely remains misunderstood by the general public.
Autism spectrum disorder can be defined as a developmental condition affecting the way a person communicates and interacts with others, as well as how they see the world around them. The term 'spectrum disorder' actually covers a wide range of situations. People with autism do not need the same levels of support and no family affected by autism has the same experience.
But when it comes to the challenges they have to face, families share more in common than they imagine, and are often able to support each other through the toughest times.
Getting a diagnosis
Often, the first obstacle standing in the way is the difficulty to obtain a quick and clear-cut diagnosis. Emma and her husband brought Ben to the GP when they realised that he had severe language delays, but the doctor then suggested he passed a hearing test. They had to wait many months to be pointed in the right direction, and to finally be told that Ben was on the autism spectrum. This situation is not uncommon: many parents also speak of delays in getting the appropriate appointment.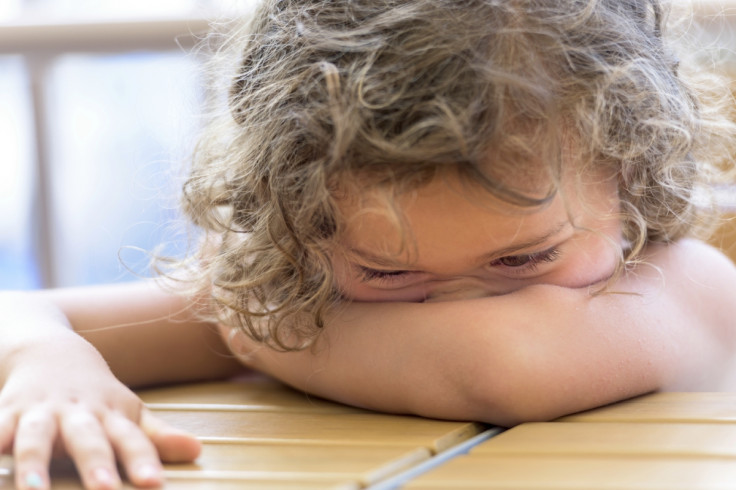 According to charity Autism Independent UK, diagnosing autism can be difficult because the condition is easily confused with other disabilities of behaviour, communication and learning.
And when the child is finally diagnosed, what comes next can be daunting. "When I was told, I felt a mix of relief and sadness. Relief, because I then knew I was not imagining it, I was not a bad mum, and I had known something was wrong. Sadness, because I knew it meant lifelong challenges for him and for the family. You know there is no cure, but we wanted to find strategies to best support him," Emma told IBTimes UK.
Keith Lovett, who set up Autism Independent UK and who is himself the father of a 33-year-old autistic man, shares the same view: "You walk out of the doctor['s surgery] not knowing what to do, nor what comes next. You don't know what steps you should take", he told IBTimes UK.
Creating the family routine
The pressure of dealing with an autistic child and of helping him cope with anxiety can take a toll on the family. "A lot of families do break up, not because of the child, but because of all the things you have to put in place in order to cope", Keith says.
The consequences on the siblings can also be important, and he points out that parents can have a hard time finding the right balance between taking care of the affected child and looking after his brothers and sisters.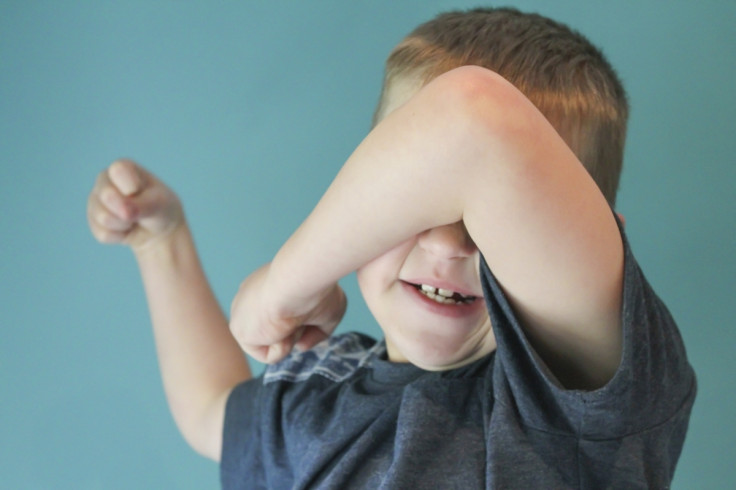 Parents also often speak out about their exhaustion. They always have to plan ahead, and think of all the little things that could trigger a meltdown. "There is a permanent uncertainty, you always have to think ahead to avoid your child being disrupted. I remember feeling nervous at the smallest thing. For example if a woman walking next to us wore a strong perfume, it might set him off ", Emma recalls.
Dealing with the public
Dealing with other people's reactions can also cause a lot of distress for the family. For this year's Autism Awareness Day, the National Autistic Society has chosen to address this issue.
Based on a survey on 7,000 autistic people and their families, the NAS says that 87% of family members say people stare at them when their child has a meltdown, and 74% report hearing disapproving noises. Some 70% of family members feel socially isolated as a result.
The NAS says the problem is that many people feel autism has nothing to do with them, and so they have trouble being supportive. "When we started telling our wider family about Ben, most were understanding. However, some of them had a hard time coming to terms with the fact that in our family, someone had 'something wrong'", Emma explains. "It has really helped to be able to get support from other families through our local branch of the National Autistic Society."
The NAS aims to change people's perceptions of autism by showing them a scene in a supermarket through the eyes of an autistic child, as pictured in the below video.
A combative system
A lot of parents worry about their child's education and future. In the UK, parents can choose between mainstream schools – where a special need coordinator will provide help – or special-needs schools. This leads to a fragmented system where schools work independently from each other, making it hard for pupils to move between them.
"There education options for children with special needs but the whole system is incoherent, with every school implementing their own programme. And structures for adults are missing. Families struggle to find the appropriate schools for their children, that will best fit their needs and teach them the necessary life skills", Keith says.
His concerns echo what a lot of families say: education and health structures do exist for children and adults with autism, but the whole system lacks cohesion and doesn't give out support too easily. In 2014, the Education, Health and Care plans replaced the former statements of Educational needs, a move which has sometimes brought more confusion than clarity.
"It is a very combative system. You always have to prove everything, to paint the blackest picture of you child's abilities in order to receive the necessary support to prepare him for the future. As a parent, this is very hard because you want to celebrate what your kid can do, not what they cannot, especially if they have autism," Emma concludes.