Cervical cancer is the most common cancer in women under the age of 35, with eight women diagnosed every day in the UK. Three women lose their lives to the disease. Survival rates for cervical cancer have improved significantly in the past few decades.
In the 1970s, almost half of women diagnosed with cervical cancer survived the disease beyond 10 years . Today, nearly two-thirds survive, largely thanks to cervical screening and the HPV (human papilloma virus) vaccine. On World Cancer Day, two women speak to IBTimes UK to share their experiences of being diagnosed with cervical cancer.
Samantha's story
Samantha Ransom, 31, was diagnosed with it when she was 25. When she received a letter to attend her first cervical screening, she didn't go straight away because it was hard to get the time off work.
"I probably left it for about five months until I finally went for my smear test," she says. "About five days later, I received a phone call telling me they'd found abnormal cells. I had to go for a biopsy then but I thought they're just going to burn something off and that would be it.
When Ransom was on holiday, her mum called to tell her she had a hospital appointment for the day she arrived home. "My mum accompanied me to the appointment and it was at this point that the doctors told me I had cervical cancer, that it was fast growing and that I urgently needed treatment," she said. She was also told she was four months pregnant.
"The doctor advised me to have a termination because if I left the cancer untreated for the remaining five months of the pregnancy, I would only have only a 20% chance of survival," Ransom says. "The decision has been one of the hardest things I've ever had to do.
"I only had a 20% chance of living if I kept the baby. Even though I knew I would be able to fight the cancer, I didn't think I could take the chance. My daughter would either not survive or if she did, I probably wouldn't have survived."
"I had two weeks to make the decision. I cried a lot. I tried to think what was best and get advice from family and friends. To this day I regret my decision but I know it was the right one."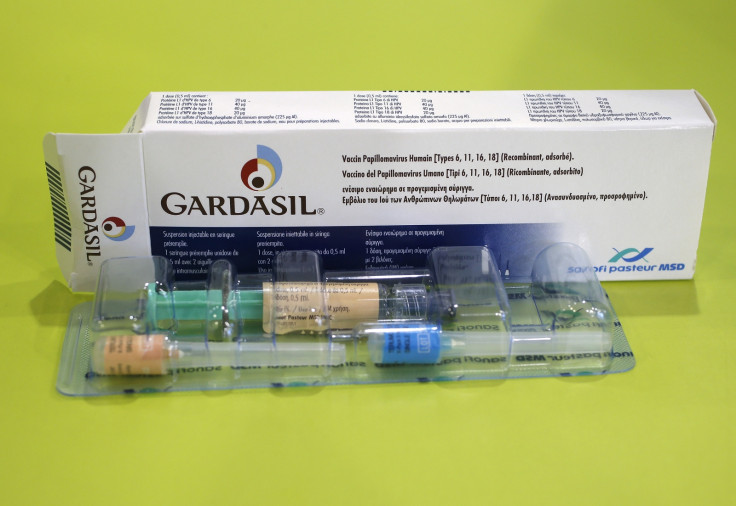 Ransom decided to have the termination and because she had to have radiotherapy and chemotherapy, her ovaries were moved to try to protect them from the radiation. She also had a section of her cervix removed. "Unfortunately, my ovaries didn't survive the treatment and I'm currently going through the menopause," she said.
"The chemo and radiotherapy was fine at the beginning but then I started losing my appetite. I felt weak all the time, my mind felt like it was constantly on the go but my body was too weak to keep up. I had six weeks of daily radiotherapy and during that time I have chemo once a week. It was hard to cope as I've always been quite an active person."
She adds: "To all women going through cervical cancer and to those recently diagnosed, keep positive. This is a hard thing to do with so many emotions but to think positive and keep strong. Don't bottle anything up, talk to family and friends, laugh and cry when you want to."
Ransom is grateful to the charity Jo's Cervical Cancer Trust for the support it provided during and after her treatment. "They are very friendly, approachable and supportive," she says.
Caroline's story
Caroline Mason was diagnosed with cervical cancer in March 2008, at the age of 28. "I had been having symptoms in 2007 but I kept talking myself out of it being anything serious. I was getting bleeding in between periods, a lot of spotting, but I thought it was because I was taking the pill," she says.
"I put off getting anything checked for quite a while. It was only when the symptoms started getting worse that I spoke to my mum and she told me to get it checked, so I went to doctors and was referred to hospital for a colposcopy."
A colposcopy is a procedure to find out whether there are abnormal cells on or in a woman's cervix or vagina. Although there can be no symptoms for cervical cancer, some include vaginal bleeding (which can occur after sex), bleeding at any other time than your period, bleeding after the menopause, pain and discomfort (including during sex), unusual or unpleasant discharge and lower back pain.
Mason says: "When I initially went to the doctors, I was told I was too young and so it probably wasn't anything serious but they would refer me to hospital anyway. I went to hospital and had a colposcopy and then was referred back for a smear test. I then received a letter saying I needed a procedure to remove the abnormal cells. I thought at the time 'that's it – you're cured, it will all be sorted'."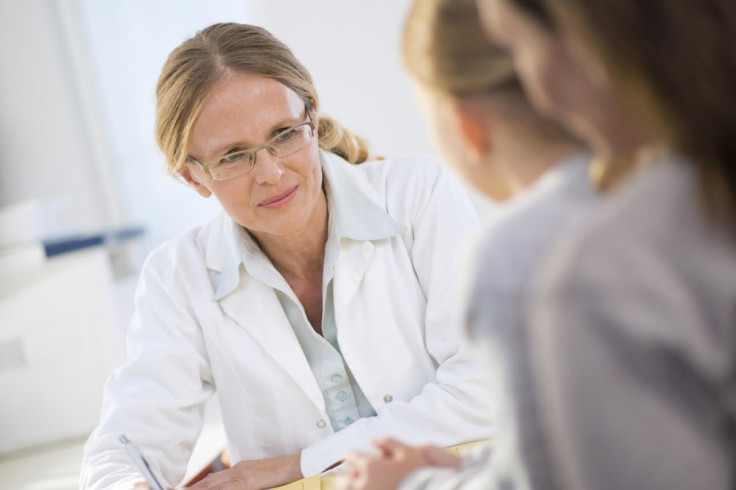 Two weeks later, Mason received a letter saying she needed to attend an appointment at a ward at the local clinic. She says: "I was at work at the time, so I read the letter out to one of my best friends at work. She said: 'That's weird, that's the cancer ward.'
"I just thought that must be where they are holding the appointment, so I went along telling myself everything was fine. I was diagnosed with cervical cancer there and then. It came as a complete shock. Looking back now, it shouldn't have because of the symptoms. I was fit and running a lot, I was a martial artist, I was everything that goes against someone you think could get cancer."
Mason underwent a trachelectomy, which is the surgical removal of the uterine cervix. As the uterine body is preserved, this type of fertility-preserving surgery is an option for some younger women with early cervical cancer as it is an alternative to a full hysterectomy.
She says: "They basically do a bit of re-plumbing, and it enables you to potentially have a family in the future."
After the surgery, Mason found out her cancer was more advanced than the doctors previously thought and it had spread to her lymph nodes. "It felt like my world had fallen apart again. It felt like one thing after another," she says.
"I started chemotherapy and radiotherapy at the end of May 2008. It was really scary. In the ward I was on, I was the youngest person there. Everyone in the room was talking to my mum thinking she was the one with cancer."
During her treatment, Mason received support from The Eve Appeal. She says everything is now going in the right direction and there is no sign of the cancer coming back.
"I think the main advice I would give any woman is to understand the symptoms and go immediately to get checked – don't let anyone tell you to go away or that you're too young," Mason says. "For people going through treatment, be positive. You're in the system and the care is fantastic. The NHS was first rate, they were superb."
Although it is one of the only preventable cancers, one in three women between the ages of 25 and 29 do not take up their invitation for a cervical screening – the best protection against developing cervical cancer.
For more advice about cervical screening, read our article on cervical cancer or visit Jo's Cervical Cancer Trust.