Today marks World Contraception Day, a campaign which promotes safe sex, reproductive health and every pregnancy being wanted.
The theme for this year is "It's your life; it's your future; know your options" – but at the moment, the options are limited to women. There are 15 types of contraception for women and none for men, with the exception of condoms or a vasectomy. Women have so far shouldered the responsibility for taking pills, being fitting with an implant or a coil or having the contraceptive injection.
But at long last, it looks like there might be the option of male birth control. Research is now focusing on several different combinations of "male pill" options involving synthetic testosterone and progestogens – synthetic versions of the female sex hormone. Some are even in their final phase III trials.
Yet there could be an alternative option to the male pill in the not-so-distant future – by 2017. Vasalgel, developed by the non-profit organisation Parsemus Foundation, is a non-hormonal "polymer hydrogel" that acts to block sperm to prevent pregnancy.
The first human trials are set to begin next year, and researchers are confident the drug will be cheap, long-lasting and most importantly, reversible. If successful, the developments mark a turning point in history for women and reproductive health. But will women trust men to take a pill or have an injection? Will men be willing to have an injection down there?
Trust
This is one of the biggest issues. While women clearly want to be able to share the responsibility of birth control, there is always a worry in the back of the mind.
An IBTimes UK survey found that of 60 recipients, 58% of women would trust a partner to take the male contraceptive pill.
Elizabeth, 36, a journalist from London, said she would find trust difficult: "It throws up the issue of trusting your partner in a new light, but I honestly would find it hard to hand over the responsibility to my husband as I would feel I would have no control over my body.
"Then again, it could be quite liberating not having to take birth control myself!"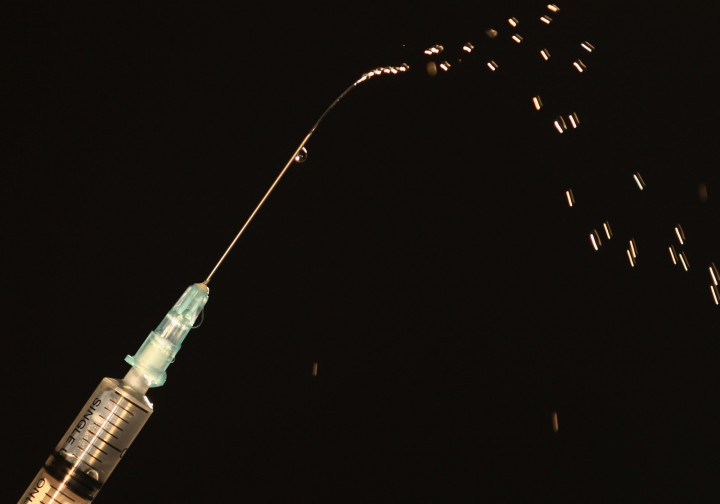 Responsibility
On the other hand, birth control has been a woman's responsibility for so long, while men can have sex without strings. Sharing the burden is a step forward for gender equality.
Overwhelmingly, 97% of recipients in the survey said an option of male birth control gave couples more choice.
Freya, 24, an events assistant from South London, said: "I think that it's an excellent idea to develop a contraceptive pill for men to use, as women have been laden with this responsibility for years. With a trusted partner, it's a really great option for couples."
Evening out societal expectation is one of the major benefits of male birth control. In a stable relationship, a pill or injection could be a viable option to reduce unplanned or unwanted pregnancies.
"I love the idea of a male contraceptive pill! I think it's high time that sexual responsibility became as much a guy thing as a girl thing," said Jo Westwood, a 28-year-old life coach from Nottingham.
"I think offering a male contraceptive pill or injection would make it easier for guys to take their share of the responsibility in sexual encounters as well as even out the societal expectation that it 'should be the woman who takes care of that'."
Of course, neither a pill nor an injection addresses the problem of sexually transmitted infections. Some argue that the development of different forms of male contraception could inadvertently lead to irresponsible sex if either partner feels they don't need to use a condom.
"But quite frankly, if you have that mindset you most likely have it whether you're on the pill or not," Westwood added. "In my view, anything that helps stop unplanned, unwanted pregnancies and helps equal out sexual responsibility between men and women is a step in the right direction."
Too squeamish
Aside from trust and holding sexual responsibility, will men actually want to have an injection near the testicles? It is disputed as to whether men have a higher pain threshold than women but regardless, the thought of the procedure could be daunting.
The survey threw up some intriguing results. Only 22% said they would be too squeamish to have an injection, while the majority said they would be happy to have it if it.
Chris Hope-Smith, 38, a civil servant from Leeds, said it was about time that the male contraception was introduced.
"Is an injection too much to ask, even for the squeamish? I think the male contraception is a very good thing, a very positive thing. An injection at the local doctors is good, you know when you have been. I would have taken this option if it was available when I was younger, but having had a vasectomy after my wife had our second child, I think those days have passed.
"I don't think the pill or injection could replace condoms, except to some in a long-term relationship – the safer the better as far as I'm concerned."