World Cup 2014: Bath University Reveals Perfect Penalty - Not That Neymar Needs Any Help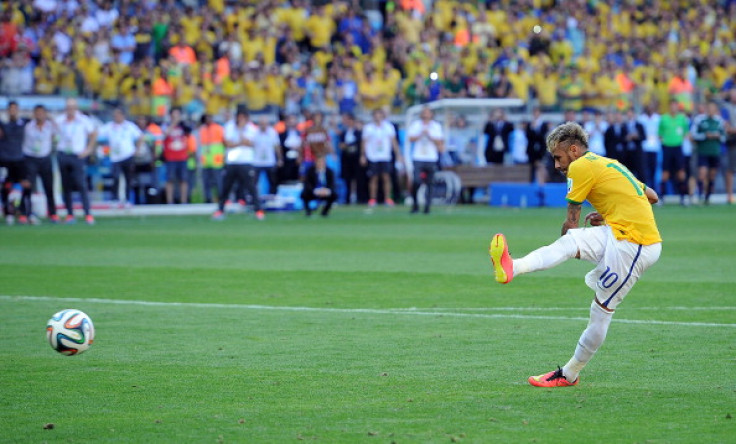 World Cup penalty takers have been given a timely insight into how to take the perfect spot kick by researchers at Bath University.
While Brazilian star Neymar has proved he has the skill, not to mention the nerve, to successfully convert a penalty, others, including players from Chile and Greece, have missed theirs.
Now, as the quarter finals of the tournament approach, Dr Ken Bray, author of the book 'How to Score: Science & the Beautiful Game', has concluded there three vital components to success from 12 yards.
"Success in the shoot-out is something that teams can improve. From my research I've shown that there are really three key points to take the perfect penalty," Bray said.
"Firstly, coaches must choose from the best available group of players when the shoot-out comes around. Secondly, players must ensure they use good placement technique. And lastly, teams need to work on players' mental preparation for penalties."
How to take the prefect penalty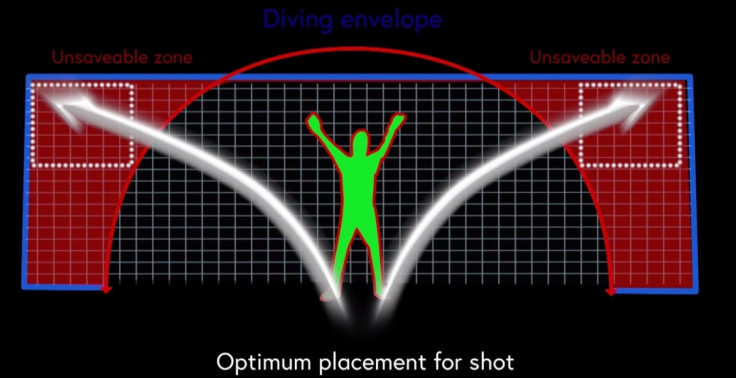 Select the right players - The manager, not the squad, must pick who he knows to be the most successful penalty takers and should save the most experienced players until the latter stages of a shootout.
Optimum placement - Analysis showed goalkeepers have a "diving envelope" - an area they can reach in a dive - and penalties struck beyond that zone, into an "unsaveable zone", stand a much better chance of being successful.
Mental focus - Players should imagine taking a successful penalty away from the stress of an actual game. As they walk up to take their kick players should run through in their heads scoring a penalty.
After watching hours of penalty kicks Bray found that if the ball was aimed at a certain part of the goal it would increase a player's chances of his kick being unsavable.
"Our research at Bath shows that goalies have only a finite reach when attempting a save. We call this reach the 'diving envelope'. Strikers can place the ball close to the diving envelope, or even a little inside, with reasonable chances of successes. We call the area outside the diving envelope the unsaveable zone. Our research shows that just over 80% of shots, around four out of five, played into this area succeed", he added.
Perhaps unsurprisingly, Bray's study also revealed the extent of England's dismal penalty kick record. The Three Lions have won just 17% of the shootouts they have been involved in - compared with Germany's 83% success rate.
© Copyright IBTimes 2023. All rights reserved.