Neymar is reportedly under investigation by Fifa after flashing a banned brand of pants at the World Cup.
The Brazilian striker may have breached the tournament's strict rules on brand advertising after partially revealing his Speedo underwear when swwapping shirts at the end of Brazils 4-1 victory over the Africans.
It would not be the first time Neymar has got into trouble for his choice of pants. In April, during a Champions League match against Atletico Madrid for Barcelona, he allegedly revealed his Lupo brand of undergarments five times on camera.
Fifa has already banned players at the World Cup from wearing non-Sony headphones inside stadiums and journalists have reported having to peel non-Coke branding from their bottles of water.
A report on UOL Sport said: "Fifa is investigating Neymar's exposure of speedos in the game between Brazil and Cameroon, as to whether he broke rules of marketing at the World Cup. The player showed his underwear, a different brand from the uniform of CBF, [and] the clothes of the locker room... as per World Cup rules, a player cannot display clothing with a religious message, political, or advertising slogans."
Fifa has refused to comment on whether an investigation is taking place.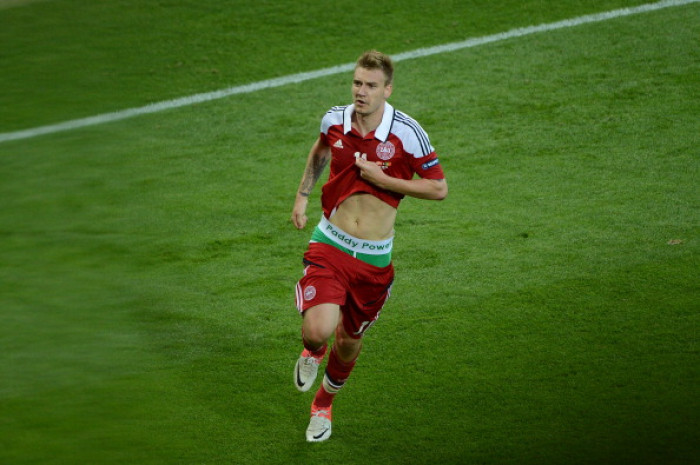 Pants rules
The striker would not be the first player to fall victim to Fifa's pants police.
Arsenal striker Nicklas Bendtner was fined £80,000 by Uefa and received a one-match ban while playing for Denmark at Euro 2012, after infamously pulling his shorts down while celebrating a goal to reveal pants with bookmaker Paddy Power's name emblazoned on them.
The punishment caused controversy as it paled into insignifcance against a fine doled out to Porto when their fans racially abused former Manchester City striker Mario Balotelli. Then the club was made to pay just £16,700.