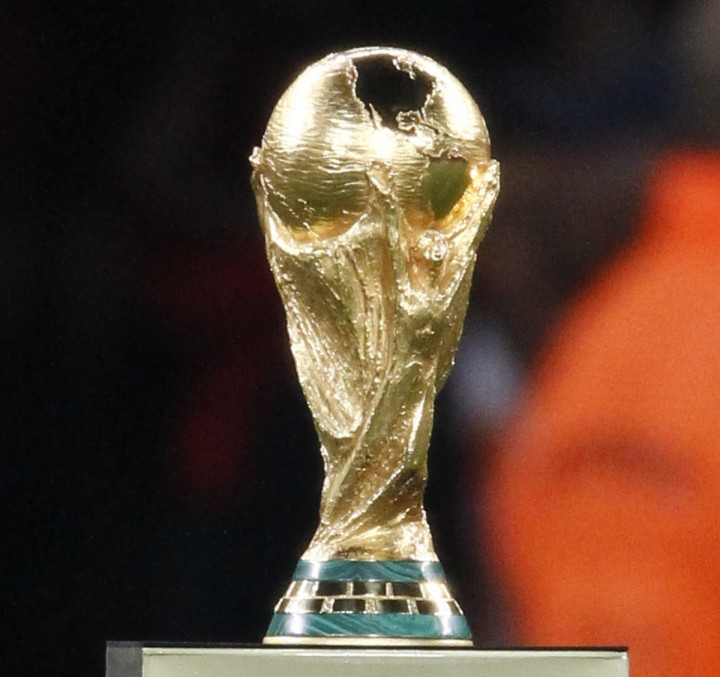 England expects they always say, but this year the usual hyperbole being pumped out about the Three Lions' chances at the World Cup is decidedly tepid. With Italy and Uruguay in our path, most fans aren't expecting Woy's Boys to move beyond even the group stages.
It could well be that England are set to exceed every expectation in Brazil, or we could make Capello's 2010 effort look like an Alf Ramsey job – but let's not think about that.
As the English gather around television sets at home and away down the pub, let's not forget the plethora of great teams and talented footballers descending on South America aiming to showcase their talents in front of a global audience.
Here are five teams worth keeping an eye on at World Cup 2014, and who knows, if England flop you may even end up buying one of their shirts...
---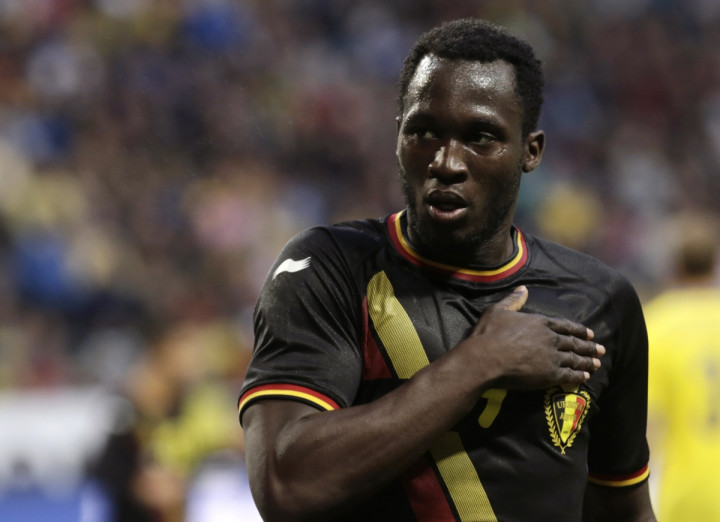 Belgium
The hipster-favourites, the underdogs with a chance – Belgium has an almighty squad on paper that could turn in their best performance since finishing fourth in 1986. With a load of young, hungry, proven players featuring in their first World Cup, they're primed to ruffle some feathers.
They have a relatively simple group (better than most anyway) with Russia, South Korea and Algeria, so that should give them some relative comfort to ease themselves into form. Win the group as they are expected to and they could be facing Portugal or Germany of Group G – both big potential scalps.
With so many Belgian internationals in the Premier League – Eden Hazard, Vincent Kompany, Romelu Lukaku, Thomas Vermaelen, Simon Mignolet, Nacer Chadli, Mousa Dembele, Adnan Januzaj, Kevin Mirallas and erm, Marouane Fellaini – there is an added reason for England fans to don the red, yellow and black.
---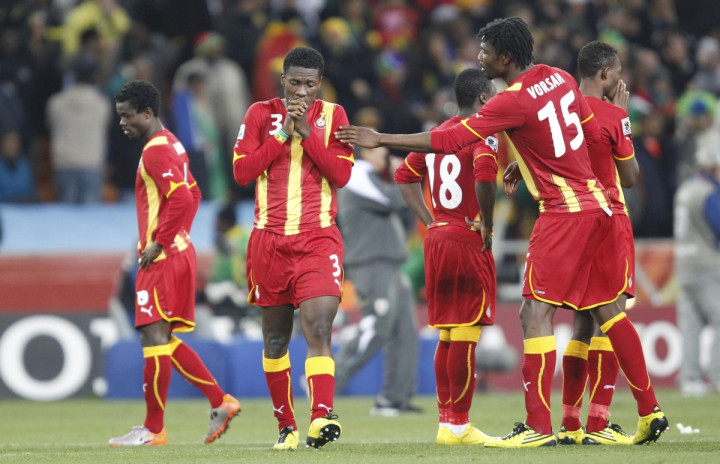 Ghana
Oh Ghana. As England faltered in South Africa four years ago the English (and indeed the world) started to root for Ghana – Africa's best team at the tournament by some distance. With the crowd behind them, vuvuzelas extra loud (*shudder*), everyone wanted to see plucky Ghana go far.
They did, but then Luis Suarez happened, breaking a million hearts with the most cynical, desperate and admittedly quite understandable (wouldn't you?) handball on the goal line to deny Ghana a last second winner in extra time of their Quarter-Final.
The subsequent penalty awarded was missed by striker Asamoah Gyan and the game went to a penalty shoot-out – which the more experienced Uruguay team comfortably won 4-2.
Tears. Actual tears.
---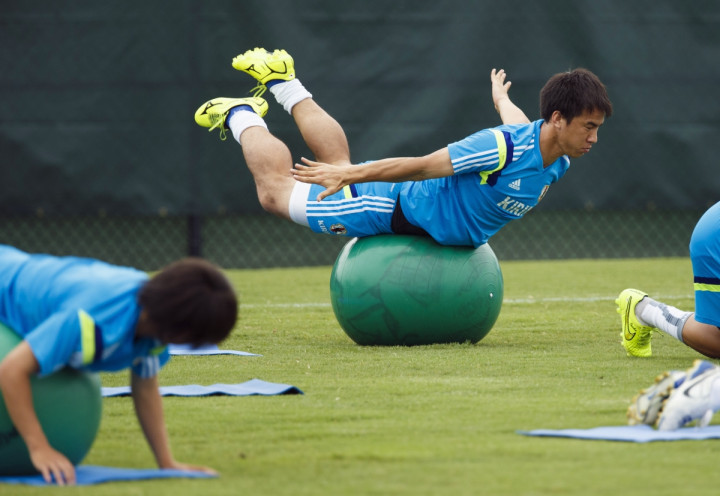 Japan
Everyone loves Japan, right? Maybe it's their crazy culture, or maybe it's because European and South American teams are always bloody winning and who wouldn't like to see Japan break that hold?
It's probably the culture thing; after all, Pikachu is their team mascot.
Japan have a decent shot at success in a tight Group C against Colombia, Greece and Ivory Coast – but it'll certainly be tough. With United's Shinji Kagawa, Mainz striker Shinji Okazaki in their ranks, they have two players who could unexpectedly end up as some of the best of the tournament.
---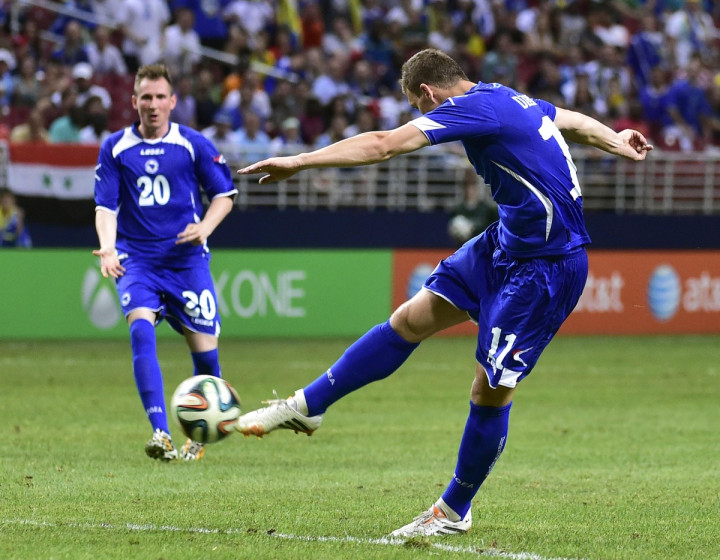 Bosnia & Herzegovina
They may be entering their first major international football tournament as an independent nation, but don't underestimate Bosnia and Herzegovina. They're ranked 25th in the world; better than Group F opponents Nigeria and Iran.
One would expect Argentina to run rampant in that group, but second place and a possible meeting with France in the last-sixteen is a distinct possibility for the Bosnians. If then possibly facing France wasn't reason enough, their talisman is one Edin Dzeko – you know, the guy who scored 26 goals for Manchester City last season.
The main reason for rallying behind Bosnia however, is their troubled, war-torn past. Success for this nation would cap off one of the World Cup's fairytale stories.
---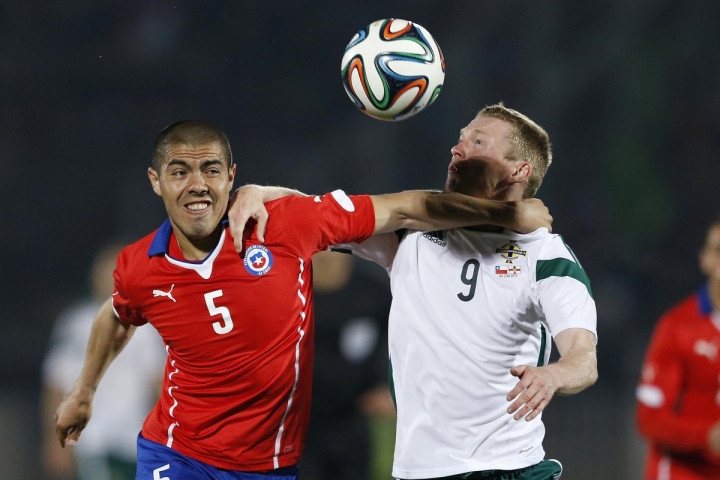 Chile
If fast-moving attacking football is what moves you (and let's be honest, it's the joy of every football fan) then chances are you'll like Chile. The reasons for supporting them are plenty. They're a talented bunch (Barcelona's Alexis Sanchez being the star) and in Group B with Spain and Netherlands they're well-positioned underdogs.
Capable of pulling off an upset which could rock the plans of either 2010 finalist, that surely has to be Chile's aim at this home-continent tournament.
They also have an amazing national anthem. Spritely, lively and perfect for drunkenly "singing" along to.