Mary (not her real name), a 26-year-old woman from Oregon, had an itchy eye for about a week before she realised something was wrong. After eight days of itching and worrying, she extracted a small translucent worm from her eyelid. That was when she knew it was time to see a doctor.
A case report published today (12 February) in American Society of Tropical Medicine and Hygiene recounts the patient's diagnosis.
Mary's physician removed two additional worms and the parasites were conserved in formalin and sent to the Centers for Disease Control and Prevention (CDC) Parasitic Diseases Reference Laboratory for examination.

The following day, Mary went to see an optometrist who removed another three worms from her left eye. An expert in infectious diseases removed a partial warm and sent it to the CDC.
Lab technicians found that Mary had been infected with parasites, which had caused conjunctivitis. Analysis showed that the worms belonged to the species Thelazia gulosa, an eye worm hitherto found only in cattle.
It was the first time in the world that a person had been infected by Thelazia gulosa.
Mary suffered from thelaziasis, "an ocular infection transmitted by flies that feed on lacrimal secretions," the report continued. It is fairly common in animal species but human cases are very rare. Only 10 cases of thelaziasis have been reported in the US.
Thelazia parasites can be found in a variety of animals including dogs, cats, cattle and foxes. Usually, the symptoms ease once the worms have been extracted but in some severe cases, the worms can migrate to the surface of the eye, scar the cornea and even cause blindness.
"Previously, it was thought that there were only two species of these (Thelazia)
eye worms that infected humans worldwide," said lead author Richard Bradbury.
Mary, who was keen on outdoor activities, had been practising horsemanship in the area of Gold Beach, where cattle farming is prominent. It is believed that she came into contact with the parasites here.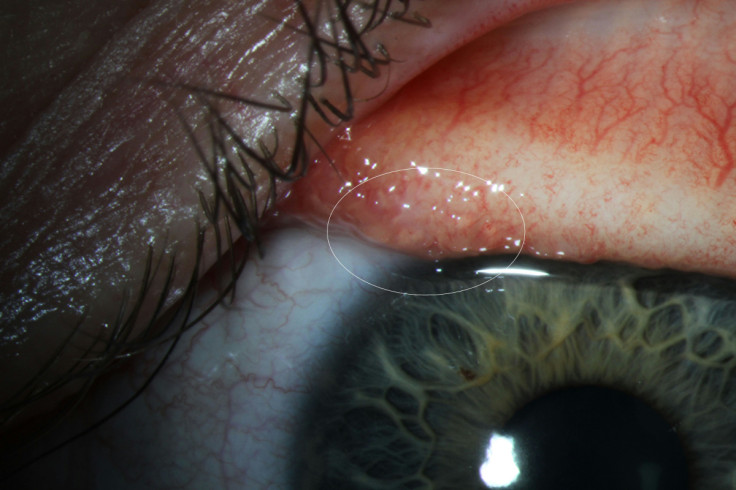 The diagnosis was not the end of her troubles, however. She was advised to extract the worms manually but even after her eyes were cleaned out by ophthalmologists, she could still feel the parasite.
Over 20 days, she extracted 20 worms from her left eyelid. No worms have come out since.