World Health Day 2014: Theme and Key Facts on Vector-Borne Diseases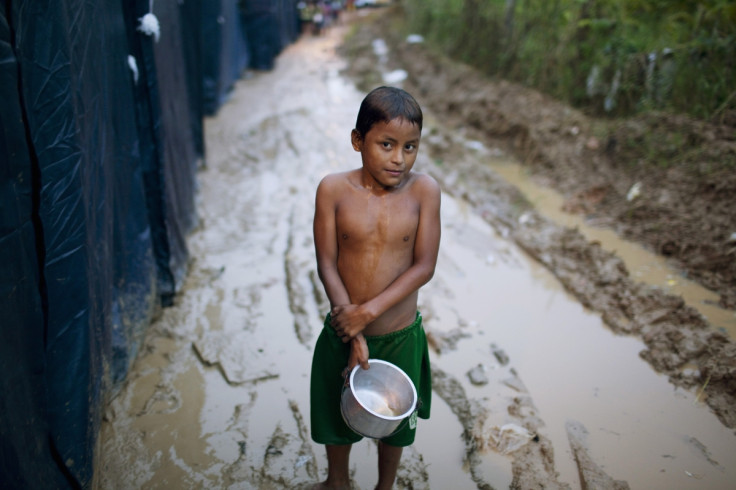 World Health Day has taken place each year on 7 April since 1950, to mark the anniversary of the founding of World Health Organisation (WHO) in 1948.
The theme of this year's World Health Day is how better to protect populations from "vector-borne diseases", such as malaria or dengue fever.
These are illnesses caused by organisms (vectors) that transmit pathogens and parasites from one infected person or animal, to another. The most commonly known vectors are mosquitoes, sandflies, bugs, ticks and snails, which can transmit a wide range of parasites and pathogens.
"Mosquitoes, flies, ticks and bugs may be a threat to your health – and that of your family - at home and when travelling. This is the message of this year's World Health Day, on 7 April," WHO said in a statement.
"Mosquitoes, for example, not only transmit malaria and dengue, but also lymphatic filariasis, chikungunya, Japanese encephalitis and yellow fever."
Vector-borne diseases: Key facts
Marking the World Health Day, WHO has released some key facts and figures based on this year's theme:
Vector-borne diseases are commonly found in tropical and sub-tropical regions and places with problems surrounding safe drinking-water and sanitation systems.
Vector-transmitted diseases account for 17% of the estimated global burden of all infectious diseases.
Malaria is the most deadly vector-borne disease. It caused an estimated 660,000 deaths in 2010 and 627,000 deaths in 2012, most of whom were African children.
Dengue is the world's fastest growing vector-borne disease with a 30-fold increase in disease incidence over the last 50 years.
Nearly 40% of the world's population is at risk from dengue.
An estimated 1.3 million new cases of leishmaniasis, caused by sandflies, occur annually.
Globalisation of trade and travel, climate change and urbanisation are all having an impact on the global spread of vector-borne diseases.
An info-graphic below demonstrates the cause of these serious diseases and how to ensure better protection from them.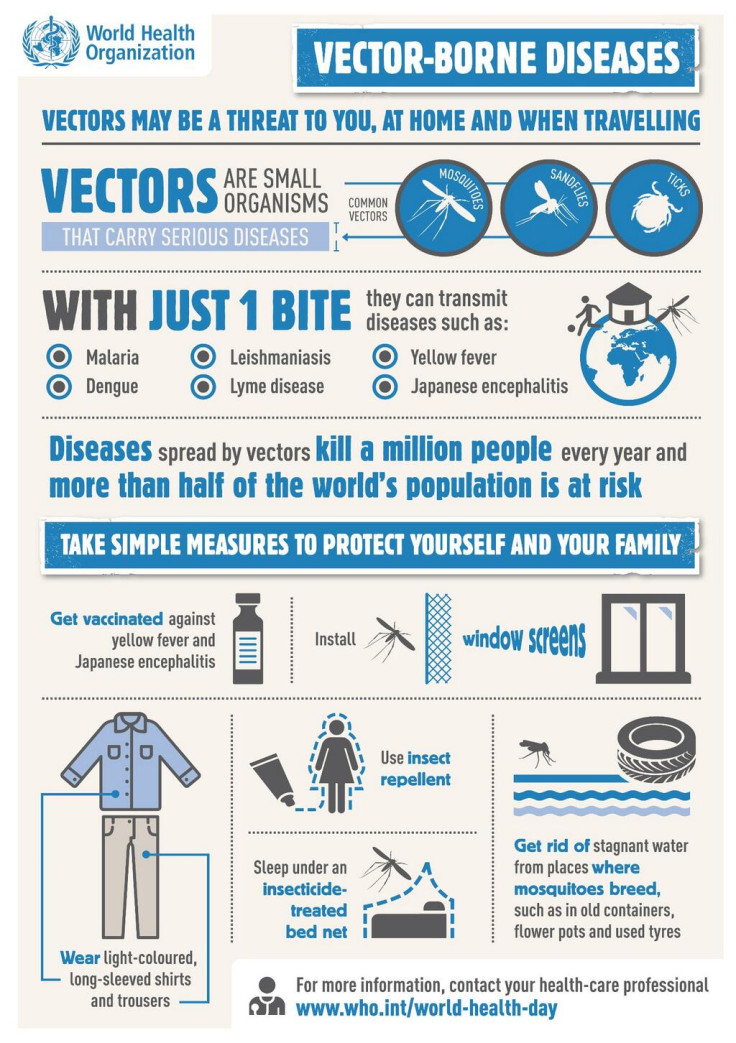 © Copyright IBTimes 2023. All rights reserved.