World's most expensive drug saves toddler with fatal genetic disorder—All you need to know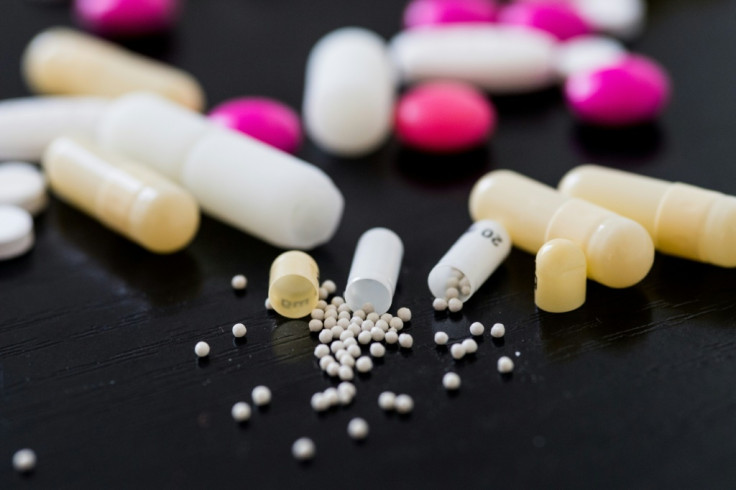 KEY POINTS
Metachromatic Leukodystrophy (MLD) is a rare, fatal genetic condition
Libmeldy is one of the most expensive drugs in the world
The 'miracle treatment' is priced at £2.8 million
A toddler with a fatal genetic disease has beaten death after successfully being treated with the world's most expensive drug.
Teddi Shaw, a 19-month-old baby girl became the first person in the UK to receive Libmeldy, a life-saving treatment to combat Metachromatic Leukodystrophy (MLD).
What is MLD?
MLD is a rare genetic disorder caused by a crucial enzyme deficiency. It causes severe damage to the nervous system and organs, leading to a life expectancy as low as five to eight years.
The most common form of MLD is found in babies younger than 30 months and can lead to complications like brain impairment, loss of sight, speech, hearing, as well as difficulty in moving, seizures and an inevitable death in childhood. It is estimated that around four babies in England are diagnosed with MLD every year.
Everything you need to know about Libmeldy, the drug used to treat Teddi's condition:
The drug used to treat Teddi's condition is known as Libmeldy and was manufactured by Orchard Therapeutics, a UK-based biotech company. The life-saving gene therapy is a one-time treatment that works by removing the child's stem cells, treating the faulty gene that causes MLD and re-injecting it into the patient.
This 'miracle treatment' is priced at a whopping £2.8 million. According to the National Health Service (NHS), it still remains the most expensive drug licensed in Europe, even with a significant confidential discount.
Both Teddi and her 3-year-old sister Nala, were diagnosed with the devastating disease in April, 2022 but unfortunately, Nala was not eligible to receive the treatment as her condition had progressed too far, causing irreversible damage, reported BBC.
"In April last year, our world was turned upside down when not one, but both of our daughters were diagnosed with MLD. Being told our first daughter, Nala, wasn't eligible for any treatment, would continue to lose all functions, and die extremely young was the most heart-breaking and hardest thing to come to terms with," said Ally Shaw, Teddi and Nala's mother.
"However, amongst the pain, was hope for our younger daughter, Teddi. We were told that a new gene therapy treatment had, luckily, recently been made available on the NHS."
The 32-year-old mother added that they were very privileged that Teddi happened to be the first child to receive the drug from the NHS. She was grateful that her daughter has got the opportunity to lead a long and hopefully normal life. "Without this treatment, we would be facing both our children being taken away," Ally remarked.
Teddi was the first person in the UK to receive the treatment outside clinical trials, which began when she was just a year old. She was treated by Royal Manchester Children's Hospital, in collaboration with Manchester's Centre for Genomic Medicine at Saint Mary's Hospital.
The treatment began at the end of June where her stem cells were removed from the bone marrow. The faulty gene was then corrected and transplanted back into her body in August. She was discharged and back home with her family in Northumberland in October.
According to Teddi's mother, the child is now leading a happy and healthy life with no signs of the fatal disease she was born with.
"Teddi is doing absolutely brilliant! She is walking, running, a chatterbox, absolutely no signs so far of MLD. She is an absolute character and has everyone around her laughing all the time," Ally said while expressing that she hopes that one day, a treatment will be available for all stages of MLD.
"This is a huge moment of hope for parents and their babies who are born with this devastating inherited disorder, that can now be treated with a single round of revolutionary treatment at a specialist centre on the NHS," said Amanda Pritchard, chief executive at NHS.
She added that children like Teddi can do the things all children should be able to, like going to school and playing with friends.
In the future, Libmeldy will be available to children with no clinical symptoms and those who are are in the early stages of the disease.
Some of the most expensive drugs in the world
While Libmeldy priced at £2.8 million is undoubtably expensive, here are some other drugs that make it to the list of the most expensive drugs in the world.
CSL Behring's Hemgenix: Haemophilia B gene therapy is a one-time infusion and costs up to £2.84 million a dose.
Novartis' Zolgensma, a one-time gene therapy for spinal muscular atrophy, and has a price tag of £1.75 million.
Eiger Biopharmaceuticals' Zokivny, used for Hutchinson-Gilford Progeria Syndrome (HGPS or Progeria) and processing-deficient Progeroid Laminopathies (PL), is priced at around £850,000.
Luxturna, a one-time treatment used to cure a specific kind of retinal dystrophy, is priced at £680,000.
© Copyright IBTimes 2023. All rights reserved.