WWE: Jinder Mahal explains booing situation with Bret Hart example and reveals his dream fight
The Maharaja won the WWE Championship from Randy Orton at Backlash.
Jinder Mahal was released from the WWE in 2014 after being a jobber with the 3 Man Band. While other budding wrestlers in his situation might have just quit the game, the Maharaja did not give up on his dream of becoming a superstar.
Mahal reinvented himself while he was fighting on the independent circuits, which is when the company took notice of the fighter and re-signed him in April 2016. The Maharaja recently shocked fans by defeating 13-time WWE champion, Randy Orton, for the WWE Championship. While some fans celebrated Mahal's victory, others in the crowd booed.
According to the wrestler, the booing was similar to what Bret Hart had to face when The Hitman first appeared on US pro-wresting scene.
"I think it's very unique. It reminds me of the time of Bret Hart, who was a huge and successful star in Canada – Canadian fans would cheer him, but when he was wrestling in the USA, they would (fans) boo him out of the building. I think it is a very similar situation." he told Sportskeeda in an interview.
When asked about his dream fight, he said, Brock Lesnar is a dream opponent.
"Imagine that match – Champion vs Champion, WWE Champion vs Universal Champion. He is my dream opponent because if I can knock off Brock Lesnar that would truly solidify me... I'm the best and let the world know that the WWE Champion is better than Universal Champion."
Mahal also revealed that his biggest competitor in the squared circle is John Cena.
"At the moment it is Randy Orton, but, I see John Cena – when he returns – as my biggest competition. I have the WWE Championship, which means I'm the face of WWE, and for a long time John Cena is the face of WWE, and I know he's not going to give up that title as the face of WWE anytime soon. So, I see him coming to challenge, but in the meantime, I've Randy Orton, who I have a match with at Money in the Bank and I look to retain my championship.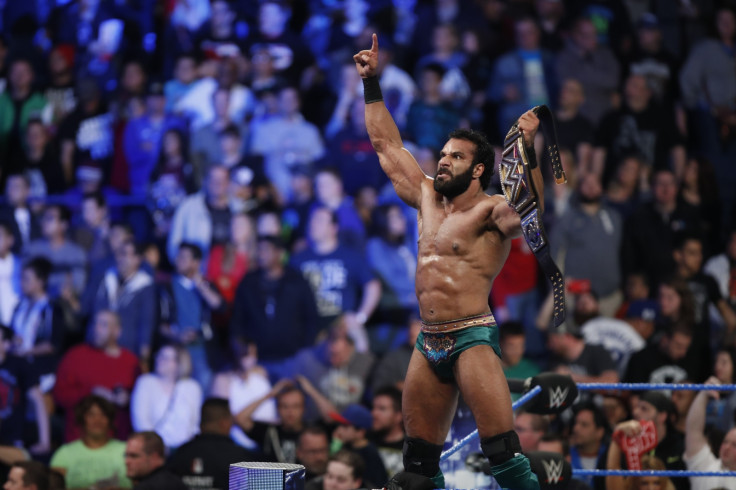 © Copyright IBTimes 2023. All rights reserved.