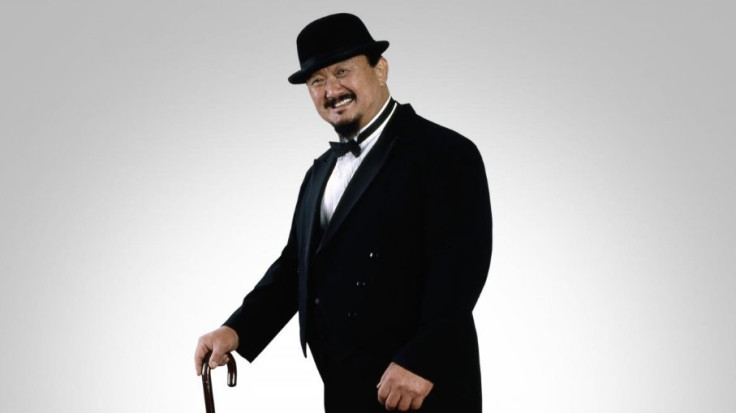 Professional wrestler and 2007 WWE Hall of Fame awardee Harry Fujiwara better known by his stage name Mr Fuji died on 28 August at the age of 82. World Wrestling Entertainment announced the news in a statement later that day.
"WWE is saddened to learn that WWE Hall of Famer Harry Fujiwara, known to WWE fans as Mr Fuji, passed away this morning at the age of 82," the organisation mentioned. "His career will be remembered by different generations for different reasons but Mr Fuji, whether as a Superstar or manager, is one of the most entertaining performers in the history of WWE."
Born in Honolulu in 1935, the Hawaii native went from being a regional attraction to a global wrestling star with a trademark look in his bowler hat, tuxedo and walking cane. In 1972, he joined the World Wide Wrestling Federation, a precursor to today's WWE, and earned his way to the top with his signature move – throwing salt into his opponent's eyes. He earned the nickname "The Devious One" for this.
By 1985 Fujiwara moved from wrestler to manager and handled WWE stars George "The Animal" Steele, Kamala, Killer Khan, Demolition, The Powers of Pain, Yokozuna and Magnificent Don Muraco. In 1996 he retired and started a training dojo in Tennessee. It was reported that he suffered from ill health for a while before his death.
Following the announcement of his death, fellow wrestlers and fans took to Twitter to pay their respects to "The Devious One".