Dwayne 'The Rock' Johnson has delivered the people's elbow to the Hollywood elite by being named as the world's highest paid actor by Forbes magazine – earning $64.5m (£49m).
The envious title marks a significant surge in earnings for the 44-year-old former wrestler, who ranked number 11 in the previous poll, report the Guardian.
The jump means Johnson made $31m in the 12 months from June 2014-June 2015, prising the title away from three-time consecutive leader Robert Downey Jnr.
A number of roles in high-profile bubblegum blockbusters have propelled this rise, including appearances in the action comedy Central Intelligence, the eighth instalment of the Fast & Furious racing franchise, and the forthcoming Baywatch reboot.
Johnson has made a name for himself as a loveable all-American action hero, even managing to turn last year's B-movie inspired disaster flick, San Andreas, into a £400m ($525m) worldwide success.
The muscular actor expressed his delight at the news, tweeting: "Want to say two things about this. I started w/$7 bucks. If I can overcome, so can you. Waffle House on me!!"
Jackie Chan came in second on the list ($61m/£46m) followed by Matt Damon ($55m/£41m), Tom Cruise ($53m/£40m) and Johnny Depp ($48m/£36m).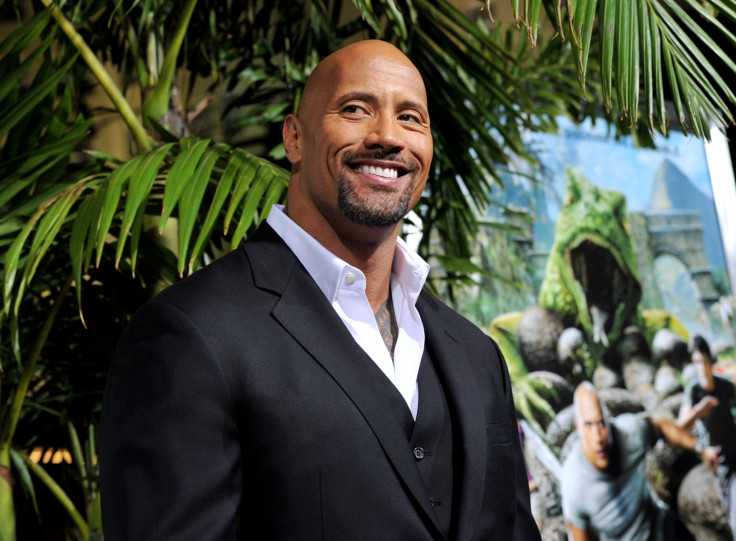 The world's 10 highest-paid actors made a combined $456.5m (£354m), according to Forbes, compared to the $205m (£156m) earned by the top 10 actresses.
However, more broadly the poll revealed a deep gender pay bias. Jennifer Lawrence, the highest-paid actess-earned $46m (£35m), £20m less than her male counterparts.
Lawrence has been an outspoken critic of the disparity despite her status as highest-grossing female star, writing a strongly worded essay last year after leaked Sony emails revealed she was paid less than her male co-stars in American Hustle.