WWE: Who is the mastermind behind Goldberg?
Goldberg is best known for his undefeated run of 173-0 at WCW.
Former WCW booker Kevin Sullivan says it was he who made William Scott Goldberg, the former NFL Atlanta Falcon player, what he is today – Goldberg, the wrestler who finishes his opponents in just a span of few minutes with his deadly spear and jackhammer.
Sullivan said on Hannibal TV that Goldberg was just another football player before starting out at WCW. Sullivan said he was the mastermind behind Goldberg that allowed the wrestler to have an undefeated streak of 173-0 between 1997 and 1998 at the entertainment company.
"I was the one that started Bill Goldberg, I saw the streak, I changed him into Mike Tyson with the short boots with the tights. Before that he was just an Atlanta Falcon," Sullivan said as transcribed by Wrestling Inc.
"I am very proud of Bill and God bless him, I hope he wrestles another 12 years," he added.
The former WCW and WWE champion is still best remembered for his unbeaten streak. On his 75th consecutive victory at the WCW, he captured the United States Championship from Raven and then won the WCW World Heavyweight Championship from New World Order (nWo) leader Hollywood Hogan in 1998. Goldberg's streak came to an end after Scott Hall interfered and tasered the former during a fight with Kevin Nash.
Goldberg returned to wrestling after 12 years at WWE's Survivor Series with a fight against Brock Lesnar. Goldberg won the fight in his signature style.
The two stars then squared off in a rematch for the WWE Universal Championship at WrestleMania 33. The Beast Incarnate won the title from Goldberg, ending the latter's second run in the company.
Goldberg, on the latest episode of The Ross Report, said that he would consider making another comeback. He said he would "do it all over again".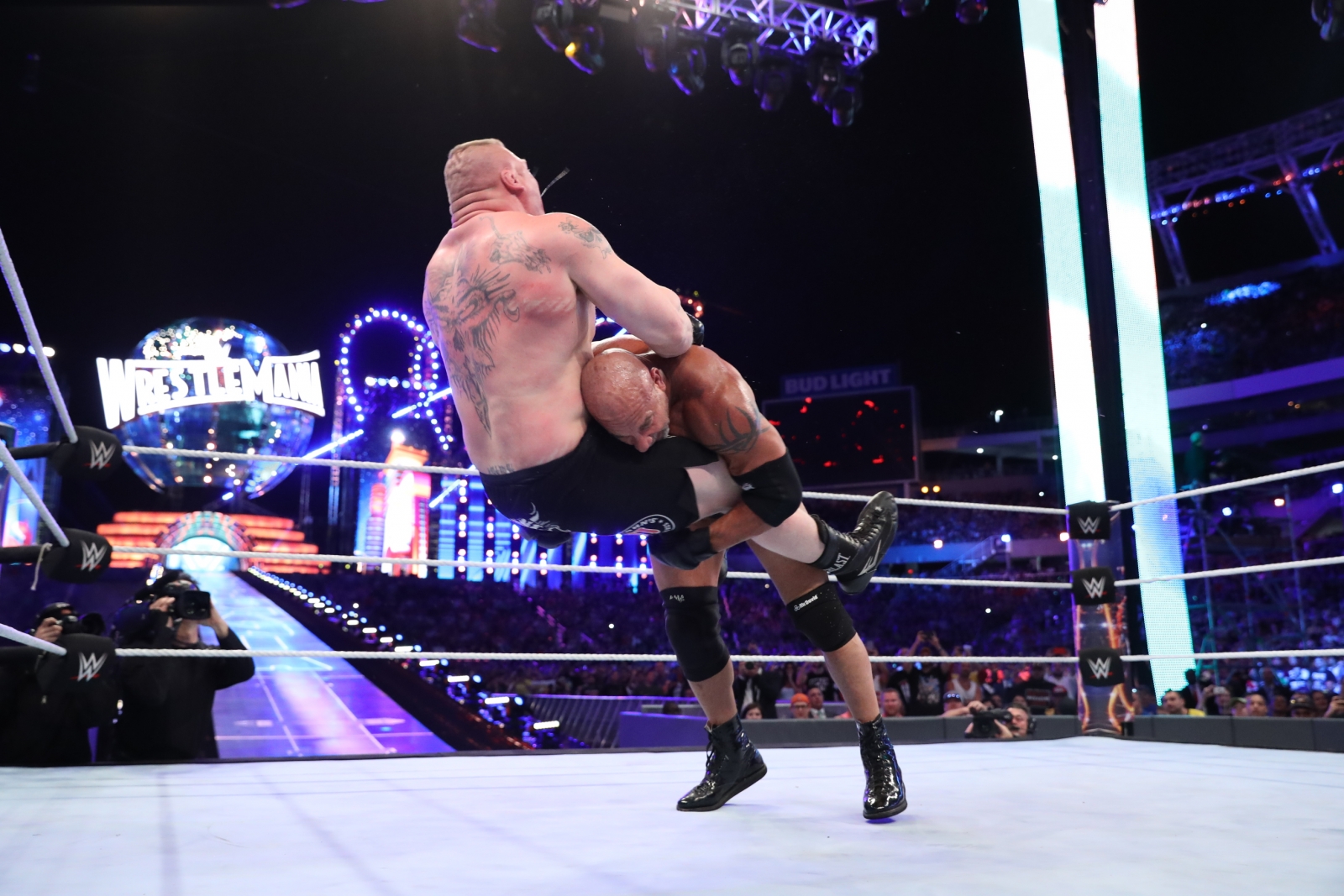 © Copyright IBTimes 2023. All rights reserved.