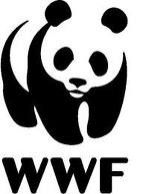 The University of Exeter, SSE, Consumer Focus and WWF, along with representatives from 12 other organisations, have released the results of a series of roundtables on UK energy policy.
The final communique of the roundtables concluded that the government's draft energy bill and existing energy efficiency policies would in their current state, fail to deliver a secure, clean and affordable power sector for the UK and would result in the UK missing out on some key economic growth opportunities.
"Today's publication comes from an unprecedented collaboration between a range of organisations from across the energy sector," stated Nick Molho, Head of Energy Policy at WWF-UK. "Whilst we are all coming at this from different perspectives, we all want the UK to succeed in developing a clean, secure and affordable power sector and are deeply concerned that current Government proposals are just not up to the job."
At the meeting, there was a strong consensus across participating organisations that the current energy policy was inadequate in terms of delivering the substantial energy savings the UK needs to deliver to meet its security of supply and decarbonisation objectives cost effectively. They also agreed that the policy failed to provide the renewable energy sector with the investment certainty it needs to deliver the promised cost reductions, increased deployment and jobs it could offer the UK.
"It's by putting energy efficiency at the heart of energy policy and by giving tailored, proportionate and long-term support to the renewables sector that we can put the UK power sector on track for a successful decarbonisation and one that could be full of economic growth opportunities," Molho said.
The participating groups suggested key recommendations to improve the government's current energy policy and the draft energy bill. Some of the conclusions reached by the groups include:
Managing primary energy demand must be the centrepiece of energy policy, not an afterthought to make decarbonisation easier.
Reducing carbon intensity and environmental risks requires long-term investment certainty for emerging low-carbon technologies to accelerate deployment and cost reductions.
Affordability of energy is central to energy policy and policy costs should be recovered in the least regressive manner, by in particular avoiding disproportionate impacts on low-income consumers.
Maintaining security of energy supply means achieving a diverse mix and range of fuel sources including decentralised energy and, in this mix, renewable energy should not be classified as a single energy source.