Microsoft has announced a new model of the Xbox 360, as well as several upcoming games for the Xbox One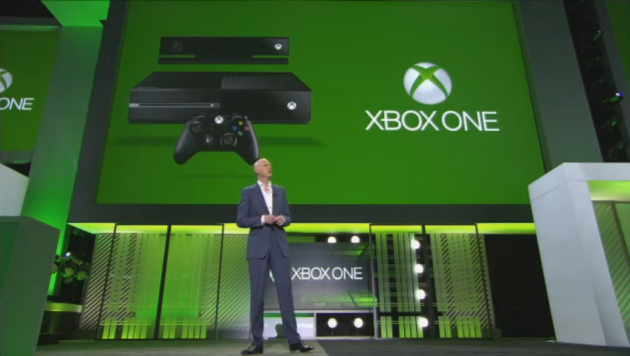 Revealed during Microsoft's keynote speech at E3, the new 360 will be smaller and quieter than existing consoles, and is visually modelled after the upcoming Xbox One.
No price was revealed for the console, though Microsoft said it would be available in the US from today. A UK launch date is still not known.
To mark the launch of the new console, Microsoft is also offering Xbox Live Gold members two free game downloads per month from now on, saying that Assassin's Creed II and Halo 3 would be among the first games available to download for nothing starting from today.
The highly anticipated Dark Souls II was also revealed to be coming to Xbox 360 in March, 2014, and was demoed in a new trailer.
Xbox One Games
Following the announcement of the new 360, Microsoft moved on to discuss games for the console's successor, the upcoming Xbox One.
The conference opened with new footage of Metal Gear Solid: The Phantom Pain, showing off an open-world stealth game that will feature horse-riding and driving. Solid Snake return as the main playable character, only now voiced by actor Keifer Sutherland as opposed to David Hayter, who had voiced the character since 1998.
Ryse, a hack and slash game set in Ancient Rome, developed by CryTek, the maker of Crysis, also appeared on stage. Originally thought to be integrated with the new Xbox Kinect, the trailer for Ryse shown at E3 featured on-screen button prompts or "quick-time events" implying it would in fact by mapped to a regular controller.
Also unveiled was Sunset Overdrive, a cartoony free-running game from Resistance and Fuse developer Insomniac. That was followed by a reboot of Killer Instinct, the beat 'em up series that originally launched for arcades in 1994, before being ported to the GameBoy and SNES in 1995.
The amount of games on stage responded to consumer outcry following the Xbox One launch in May, which focused mostly on the Xbox One's video services.
"More in development"
"We have more titles in development now than in any other time in Xbox history", said Phil Spencer, Corporate Vice President of Microsoft Game Studios.
"With Xbox One, it's all about the games", added Don Mattrick, the President of Microsoft's Interactive Entertainment division.
A new trailer for Remedy's Quantum Break was also shown, with company creative director Sam Lake explaining the game would be a cross between videogames and live action and provide the "ultimate Remedy" experience.
Minecraft was also revealed to be coming to Xbox One, along with a brand new game from Microsoft called Project Spark, which will integrate the Kinect and Smartglass application to allow players to design game worlds similar to LittleBigPlanet on the PlayStation 3. As well as using the control pad, users will be able to control Spark using the touch screen on their smartphone and the Kinect motion sensor, and assets created in spark will be able to be shared between players via Xbox Live.