Over the last few days, the Internet has been abuzz with rumours about the most-anticipated release of two heavyweight video game consoles - reportedly codenamed the Xbox 720 and PlayStation 4 Orbis (PS4). Microsoft's console is expected to debut sometime in Christmas 2013, while Sony's is also scheduled for a 2013 holiday season release, setting the stage for an exciting battle. There are other reports which have different suggestions though. There is talk Microsoft's console is set to debut at the Los Angeles-based E3 industrial trade show in June. The latter, however, has been denied by the head of corporate PR at Microsoft, David Dennis.
"While we appreciate all the interest in our long-range plans for the future, we can confirm that there will be no talk of the new Xbox hardware at E3 or anytime soon. For us, 2012 is all about Xbox 360 - and it is the best year ever for Xbox 360. The console is coming off its biggest year ever - a year in which Xbox outsold all other consoles worldwide," the company has been quoted as saying.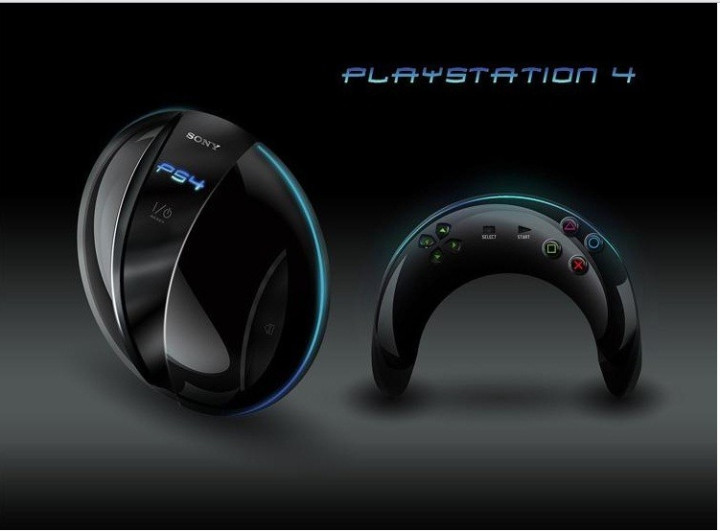 Meanwhile, the PS4 - the successor to Sony's best-selling game console PS3 - has reportedly been codenamed "Orbis". Earlier reports by MCV suggested the PS4 would debut at the 2012 E3 event. However, all such claims have been dismissed by Sony, according to the Wall Street Journal.
Here is the comparison of rumoured specs and features for the two most-anticipated game consoles of the year:
Processor and GPU
Microsoft's next-gen console is expected to pack two GPUs from the AMD 7000 series. Unlike the normal dual-PC setup where the two chips take turns to draw lines of the same objects, the Xbox 720's GPUs should be able to work independently, drawing different objects simultaneously. Besides, the processor unit consists of six cores, one of which is dedicated to the Kinect and the other for the operating system.
On the other hand, the PS4 packs quite a punch featuring AMD's A8-3850 - a quad-core 2.9GHz processor with an integrated APU graphics chip. In addition, the console adds a dedicated GPU chip - AMD Radeon HD 7670 - with Direct X 11 capability. The GPU clocks at 1GHz and includes 1GB VRAM. The A8-3850 processor is capable of running games at lower resolutions using the integrated APU and without the aid of a dedicated GPU. Thus, this special capability of the processor saves power and prolongs battery life of the console. Packing an AMDx64 CPU and an AMD Southern Island GPU, the PS4 is poised to deliver a whopping resolution of up to 4096x2160 pixels and enable playing 3D games in 1080p; the PS3 can only play them at 720p.
Memory
The Xbox 720 is expected to ship with massive 2GB DDR3 RAM in comparison to just 512MB found in the Xbox 360. In contrast, the PS3 includes 256MB of XDR RAM clocked at an amazing 3.2GHz, which suggests the PS4 is likely to ship with 1GB of XDR2 RAM with bandwidth improvements and reduced latency times. XDR2 is rated to deliver double the CPU speed, so expect the clock speeds on the new PlayStation console to shoot up from 6.4GHz to 7.6GHz. Further, the RAM capacity will be upgradeable up to 4GB. GDDR6 is more likely to be the future RAM technology, as it is much cheaper and faster than its XDR2 counterpart.
Optical Storage
The next-gen Xbox is expected to port Blu-ray Drive (BD) or a HD DVD capability. DVDs read faster in comparison to Blu-ray discs but BDs can store more data. A standard dual-core BD can store 50GB of data compared to the Xbox 360's dual-layer DVDs which store between 8GB and 9GB of data. Another report suggests Microsoft reportedly told its partners the next Xbox will not include a disc drive and instead will offer interchangeable solid-state card storage.
As far as the PS4 is concerned, Sony is expected to retain its popular Blu-ray disc technology, although rumours abound Sony might ditch the Blu-ray concept and embrace HVD for the new console. However, HVD drives are just too expensive for Sony to make such a costly compromise. It would be a wasted investment in trying to get the HVD technology, as there is no single game that uses a full 50GB dual layer blu-ray disc, let alone think of creating more than a 100GB quad layer disc (which is already under development).
Hard Drive/SSD
Both the Xbox 720 and the PS4 are expected to ship with traditional spin drives, as Solid State Drives (SSDs) are pretty expensive for a game console. The console giants may ponder the idea of replacing the existing SATA technology with SATA 2 or still better SATA 3. However, the hard drives are still failing to exceed the SATA speed limits of 150Mb/s.
Gaming Hardware Platform (DirectX)
The game developers are reportedly in the process of developing new gaming platforms succeeding the DirectX 11. DirectX 11 is the latest in high-speed, high-fidelity gaming and computing standards, which is not used by any current console. Expect that to change with the advent of Xbox 720 and PS4.
Touchscreen Controller
The next version of Xbox will have 3D display features and touchscreen controllers. It is also expected to sport an HD display with traditional buttons and sticks to enable touch screen controls. Moreover, the new controller could be used as a remote control, besides serving as a web browser. The Xbox 720 is rated to be six times more powerful than the Xbox 360 and will be priced at more than $500, according to a report by Forbes.
In contrast, the PS4 is also expected to support 3D display with full HD support (1080p). Expect Sony's flagship console to try and blow away all competition with a GPU core clock speed of 1GHz that could rev-up a stunning 120fps at 1080p while gaming.
Anti-Used Game Technology
Microsoft proposes to include a anti-used game system for its next-gen console, to block users from running second-hand games on the device. However, there is no clarity as to how the setup will run or identify used games from first-hand versions, according to a report.
Meanwhile, Michael Pachter, of Wedbush Securities, suggests Sony could be looking to do something similar. He added, however, that the reports could be a re-hash of an old rumour that PS3 would block the same, once it was released.
MUST READ: Mass Effect 3: 'Resurgence Pack' DLC Hits Xbox 360, PS3 and PC [SPOILERS]
MUST READ: Microsoft Xbox 360 Vs 720: Should you Upgrade or Keep your Existing Console?

MUST READ: 'Mass Effect 3' Ending Controversy: How to Get the Best Possible Ending and the Missing Pieces? [SPOILERS]